Lax advances to second round after Round Rock forfeits super regional over COVID-19 concerns
For the Coppell boys lacrosse team, the plan was to play in the first Class A Super Regional game against Round Rock hours before prom on Saturday. The plan was to take home a playoff victory and celebrate at prom. But things didn't go as planned as Round Rock forfeited its game with the Cowboys over COVID-19 concerns.
Coppell (7-5, 1-3 in North Class A West) automatically advances into the second Class A Super Regional game of the THSLL Class A 2021 Championship and will play the winner of Houston Strake Jesuit and Cy Woods on Sunday at Allen High School Track and Field Stadium, with faceoff at 1 p.m.
After dropping tough matchups all year against Southlake, ESD, Allen and IMG, Coppell coach Matt Mueller encourages the Cowboys to erase all the negatives from what has happened throughout the season and to build on the positives from each game going into playoffs.
"Mentally for us, we know that we've played against some of the best teams in the state and one of the best teams in the nation this year so we've seen some really good competition and that will eliminate the fear that some of the guys will have," Coppell senior midfielder Bain Carter said. 
Despite being seeded higher than both potential opponents, with Coppell at third, Cy Woods at sixth and Strake Jesuit at 11th, the message has been to grow confidence but not get arrogant going into this game. 
"We all know that we cannot go into the game thinking that we're just going to win because we're Coppell, we're going to play every game like it's against a Jesuit or a Highland Park, like it's the biggest game of the year," Coppell senior midfielder Andrew Sullivan said. "The only way we lose is if we beat ourselves and get too arrogant." 
A major sticking point for the Cowboys have been to play all-out, whether it be in games or in practice, as the season winds down, with any future game potentially being the last for 12 seniors on a roster of 17 players. The majority of this senior class has been with Mueller since as early as the second grade.
"Lacrosse is our priority right now," Sullivan said. "We have prom this weekend but we are putting prom aside, even if you only ever get to do it once, because we want to end our careers holding a trophy over our heads and being able to say 'we're number one'. It'd mean a lot to all of us to end our careers together on top."
Follow Meer (@meer_mahfuz) and @SidekickSports on Twitter.
About the Writer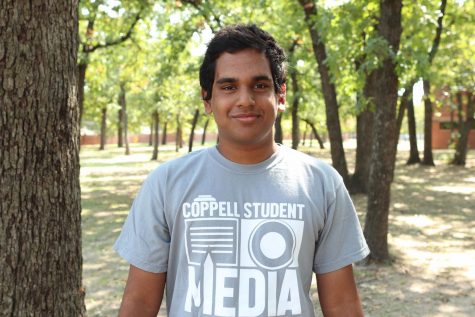 Meer Mahfuz, Staff Writer
Meer is a junior staff writer for The Sidekick. During his free time, Meer enjoys watching sports and listening to music. You can contact him at [email protected]