Student Council's annual drive supporting families in need
As people check in with Coppell High School receptionist Julie Wilson, they are greeted by a yellow box where they can donate food and a blue box to donate toys. For three years, CHS Student Council has hosted a toy and food drive for families in Coppell.
"The holidays allow people to indulge in things they don't have throughout the year," CHS junior Student Council vice president Poojitha Diggikar said. "We don't want [families in need] to worry about their everyday stress this time of year, so they can spend that time with their families."
If a family in Coppell is looking for extra help, they can call CHS nurse Beth Dorn. After an individual describes their situation, Dorn will do background research to verify if they qualify and provide a form. This form allows families to remain anonymous and request certain items they want or need, such as clothing and food.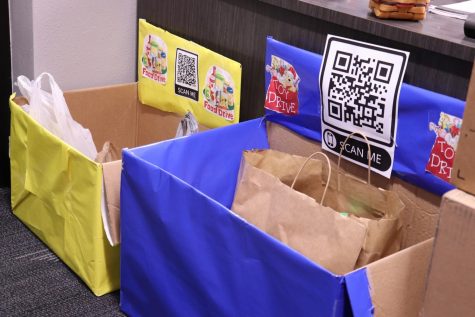 "The food and toy drives show our community how much we love them, how we recognize their need and how we plan to take care of them," Student Council sponsor Jonathan Denton said. "It's an indication that we don't forget any of our own [people]."
Student Council members will then collect the gift cards, toys and food. After the resources are packaged, families will pick up their items at CHS.
"Our kids in Student Council have made the biggest impact on families' lives," Denton said. "They are providing them with food and holiday spirit. High schoolers don't know their own strengths."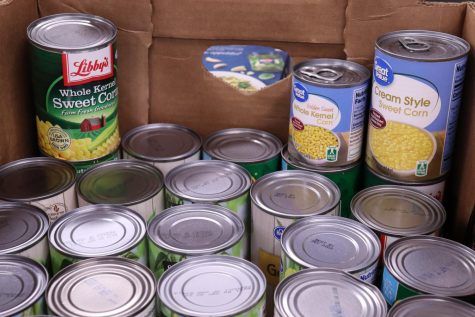 Some children in Coppell ISD rely on school lunches and breakfasts for meals, so the food drive is hosted during this season to sustain these families during the two weeks of winter break. Student Council is specifically seeking non-perishable food items, such as canned goods or holiday-themed food.
"The holiday season is a time of giving back." CHS junior Student Council president Samuel Taylor said. "It may sound simple, but food and toys goes a long way and means a lot for these people in need."
Food and toy drives act as reminders to help others and provide opportunities to do so.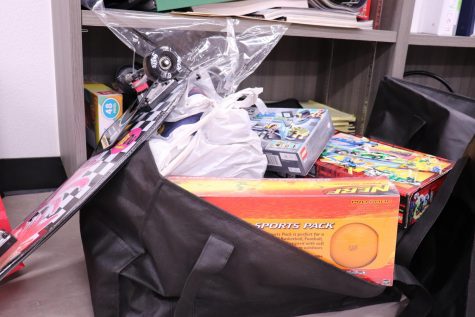 "It's a humbling experience knowing that you're the one in a position to help others," Taylor said. "There's no embarrassment in asking for help because we are here to help."
According to Denton, in the past children would ask for expensive toys. However, this year, Student Council is getting more requests for essential items, likely due to COVID-19.
"I would tell people who are in the position to help that they should think about what they would want other people to do if the roles were reversed and they were in that situation," Diggikar said. "I hope these items make the holiday season brighter for those receiving them."
Follow Sapna (@sapnaamin7) and @CHSCampusNews on Twitter.
About the Contributors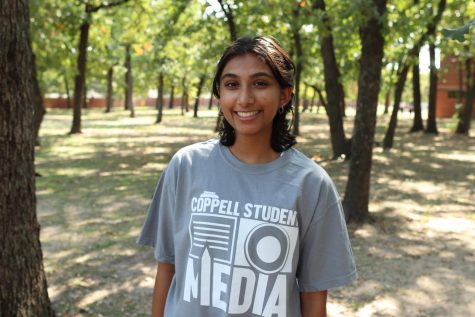 Sapna Amin, Staff Writer
Sapna Amin is a second-year staff writer for The Sidekick. In her free time, she enjoys spending time with her friends, reading and drawing. You can contact...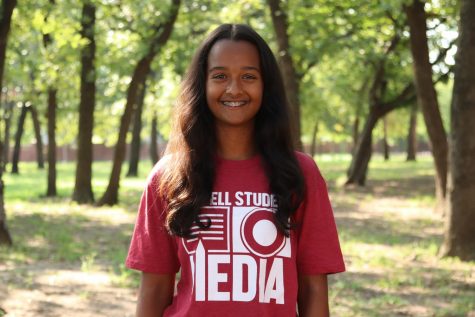 Nandini Muresh, Photo Editor
Nandini is a junior and the photo editor for The Sidekick. She is in the Coppell Color Guard, and outside of school she enjoys doing Taekwondo, dance,...