Goodwin uses Spanish speaking skills to assist local voters on Election Day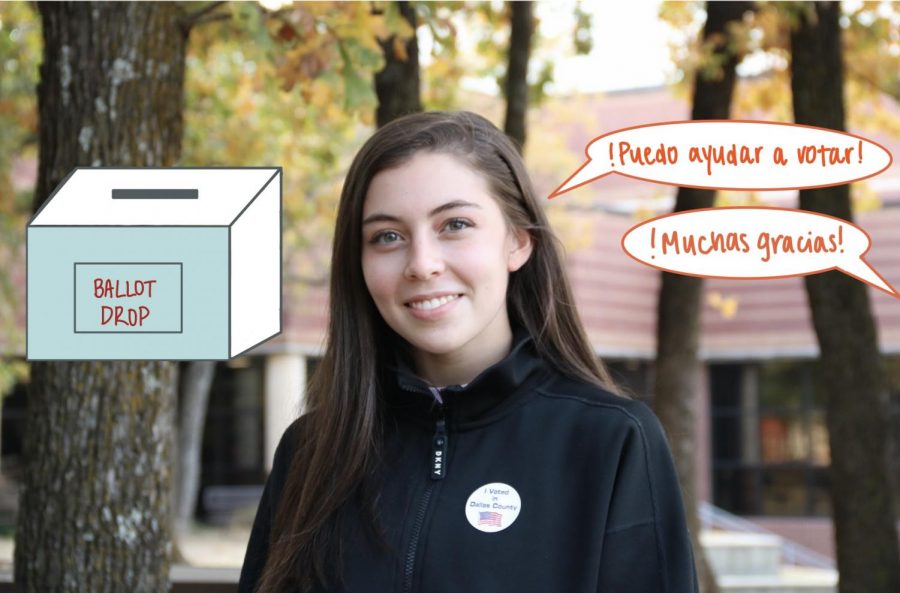 From 6 a.m. to 7:30 p.m. on Tuesday, CHS senior Emily Goodwin was a student election clerk at Saint Andrews Episcopal Church in Farmers Branch. Due to the shortage in poll workers because of the coronavirus pandemic, Goodwin decided to become an elections clerk to both help people vote and understand the election process.  
What was it like to run the polls on Election Day?
It was a pretty long day. We had to get there at 6 a.m. and I didn't get out until 7:30 p.m. I could have ended up being there until 9 p.m. if it was a busier day. It was actually very different than I expected. I expected it to be very crowded, with long lines, but almost the entire time I was working there were zero people in line. We had a total of 150 voters at our location in the 12 hours that I was working the polls, but it was a pretty relaxing day for the most part. I think that the push to get people to vote during early voting created this impact.   
What were your tasks?
I was rotating positions with the other clerks. Because we were there for such a long duration, it would have been boring to keep at the same jobs, so we switched out what jobs we did. In the morning, I cleaned the voting booth after people would enter their information. There were other roles like standing by the box that counted ballots, and assisting people with inputting their ballot into the counting box. Another role that I did for a lot of hours was checking people in using their ID to put them into the system and see if they were eligible to vote.
What was the most memorable moment running the polls?
I got to help somebody through the polling process by speaking in Spanish to them. I've been taking Spanish from eighth grade to my junior year, so it was really nice to use my Spanish skills in helping with the election, because a lot of people that came out to vote did not speak English very well. I was the only person at my location that knew enough Spanish to help people that way.   
What did you take away from the experience? 
I'm used to volunteering for school, but actually being hired in a setting and working with a bunch of adults has given me confidence in my ability to enter the real world. Even though there's an age divide between myself and most adults in the workforce, I feel like I can still relate to them and have a good time with people who are much older than me. So I feel confident for when I enter the workforce, whether that be a part time job or with a career in college, that I will be able to feel comfortable in a job position in the future.
Follow @CHSCampusNews on Twitter.
About the Writer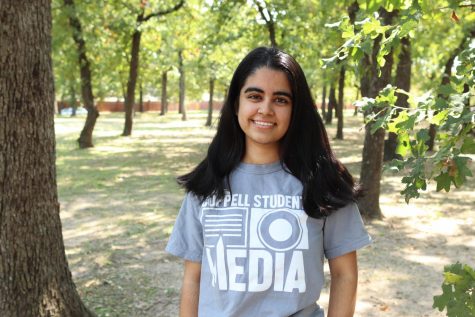 Shivi Sharma, Executive News Editor
Shivi Sharma is a senior and Executive News Editor for The Sidekick. She is part of the IB Diploma Programme at CHS and also edits for Brown Girl Magazine....