Election Day stirring speculation about delayed results in evolving political climate
Polling locations across the country opened for the final time in 2020 this morning for Election Day. In Coppell, seven locations: Wilson Elementary, Lakeside Elementary, Cottonwood Creek Elementary, Riverchase Elementary and Mockingbird Elementary, as well as the Coppell Town Center and Coppell Arts Center, opened at 7 a.m. for voters to cast their ballots for the 2020 election. 
"There's a lot of emotions right now," Coppell parent Roopa Hira said. "Growing up [in South Africa], we always looked at America as this big, powerful country. Today, I'm an American citizen, I'm living in this country, I'm able to vote and grateful for all the opportunities that I have. As an immigrant, I have a lot of fear in me for what the outcome [of this election] is going to be. It's scary, and I'm hoping that after election results, I'm not going to have that fear in me. I don't want to have the same feeling I had in 2016."
For Hira, who lived in South Africa during apartheid, voting is more than a privilege – it is a right her family was denied for generations. 
"Until 1994, which was not that long ago, my parents couldn't vote, my grandparents couldn't vote, my great grandparents couldn't vote – because of their skin color – and there was nothing we could do about it," Hira said. "So for me and my family, knowing we can vote and have our voice heard is extremely important."
Hira cites two main issues that are significant to her as a Coppell voter this election: healthcare and public school funding. On a local level, she is hoping for a push for parent involvement in Coppell ISD from the CISD Board of Trustees. 
"
As an immigrant, I have a lot of fear in me for what the outcome [of this election] is going to be. It's scary, and I'm hoping that after election results, I'm not going to have that fear in me. I don't want to have the same feeling I had in 2016."
— Roopa Hira
"If you go to a [Parent Teacher Organization] meeting or something like that, you don't see a lot of South Asian parents volunteering," Hira said. "There's a lot of reasons why. We grew up in [places] where parents never had to be involved in school. But we need to encourage parents to volunteer and be role models for our students."
Due to the coronavirus pandemic, historic levels of mail-in and drive-through voting have occurred nationally. These voting methods take longer to process compared to in-person ballots, in which poll workers at the location verify each individual's voter registration and information manually before they cast their ballot. 
In Dallas County, approximately 85% of poll workers are age 65 or above. The reduction in seniors signing up to be poll workers for fear of COVID-19 exposure caused the county to cut 250 polling places in comparison to the 2016 election. This shortage of poll workers to run locations and tally votes is believed to slow vote-counting and subsequent election results across the nation. 
"Me and tons of other political scientists and pundits don't believe a winner will be declared on Election Night," Coppell High School AP world history teacher Connor Blake said. "There's too many mail-in ballots that need to be counted, especially in swing states, so it could be Wednesday, Thursday or Friday before we know winners in certain states."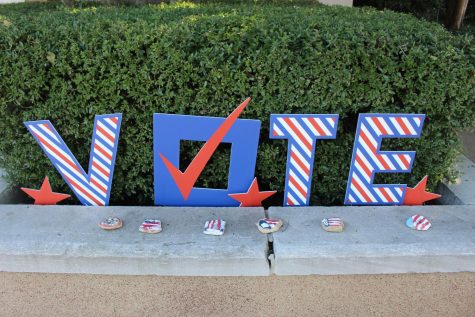 As of Friday, the last day of early voting, Texas is the first state to surpass its 2016 vote totals. According to Associated Press, more than 9 million Texans had voted by Friday morning, compared to 8,969,336 in 2016. Texas also has the highest number of registered voters who are either new or infrequent voters compared to any other 'battleground state'. 
The comparatively higher turnout could also be the result of an extended early voting period, which Texas Governor Greg Abbott lengthened by six days. As a result of the turnout, there is speculation that Texas, a historically Republican state that has been referred to as the 'Republican California', could turn Democratic. 
"People are asking, 'will Texas turn?'" Blake said. "Potentially. Nothing is out of the realm of possibility. However, people need to understand that Texas has not voted for a Democrat since 1976 with Jimmy Carter. Carter was a very moderate, if not conservative, Democrat. It really depends how many more hundreds of thousands, if not millions, [of people] vote today in Texas."
CHS senior Nathan Thomas thinks a combination of factors account for potential shifts in Texas's overall political climate, particularly the population increase. Since 2016, Texas has added 1.8 million registered voters. 
"I wouldn't be shocked if [Democratic nominee Joe Biden] was able to pull it off, but I think [Republican President Donald Trump] will carry it this time," Thomas said. "Texas is becoming more purple. Part of it is demographics, but part of it is also urban ideals meeting rural and suburban. You've got Californians moving to Austin, and some of them still voted the way they did in California."
Thomas cites national security, a strong economy and safety for his family as the issues he is most concerned about for this presidential race.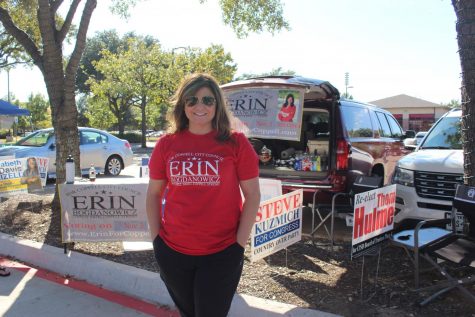 "The two biggest things for me are that I hope Trump wins and I hope there's peace in the streets," Thomas said. "In 2016, what I saw was that people couldn't accept that Trump won. Even if Biden wins, I just want there to be less polarization. We need to go back to 'I can be a Republican, you can be a Democrat, and we're still neighbors.'"
If in-person and mail-in voting results look vastly different in certain states, the in-person results – which are quicker to process – may provide a misleading impression that one candidate is ahead. Blake hopes the power to call the elections will remain in the hands of county officials, and that misinformation from either campaign will be limited as votes are being processed. 
"If anyone calls an election before all votes are counted, people should be wary of that," Blake said. "It's not the president or former vice president who decides who the winner is, it's the county officials. Those are the people who verify votes and make the final vote tally. I do worry about mixed messaging and misinformation from both campaigns, so I hope they will show restraint and trust the democratic process."
Follow Shivi (@_shivisharma_) @CHSCampusNews on Twitter. 
About the Contributors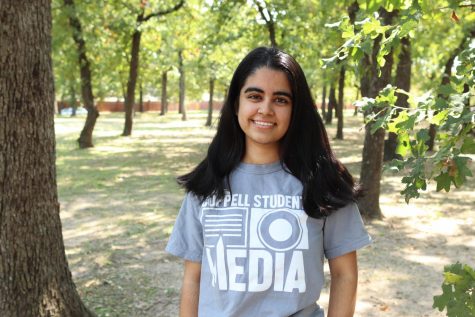 Shivi Sharma, Executive News Editor
Shivi Sharma is a senior and Executive News Editor for The Sidekick. She is part of the IB Diploma Programme at CHS and also edits for Brown Girl Magazine....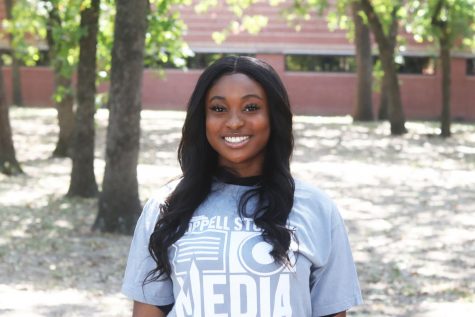 Precious Onalaja, Staff Writer
Precious Onalaja is a senior and second-year staff writer for The Sidekick.