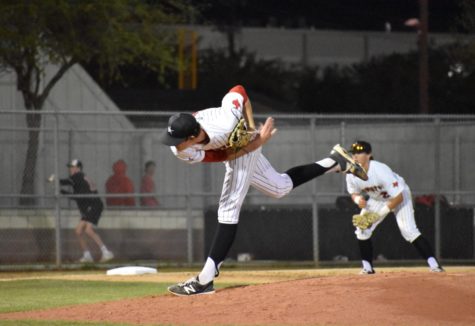 Nolan Sanders, Staff Writer

March 28, 2018
Though Coppell was victorious in the first game of a two game series against the Lake Highlands Wildcats at home Monday night, it was apparent, according to Cowboys head coach Kendall Clark, it was not their best performance of the season. Coppell senior pitcher and LSU signee Rye Gunter kept the Wildca...
Akif Abidi, Staff Writer

February 19, 2018
The District 9-6A leading Coppell girls soccer team had no trouble on Friday night at Buddy Echols Field as it cruised to a 6-0 victory over Skyline, adding another match to the Cowgirls' undefeated streak. A great combination of smart choices and long balls from the def...