Coppell takes first game against Lake Highlands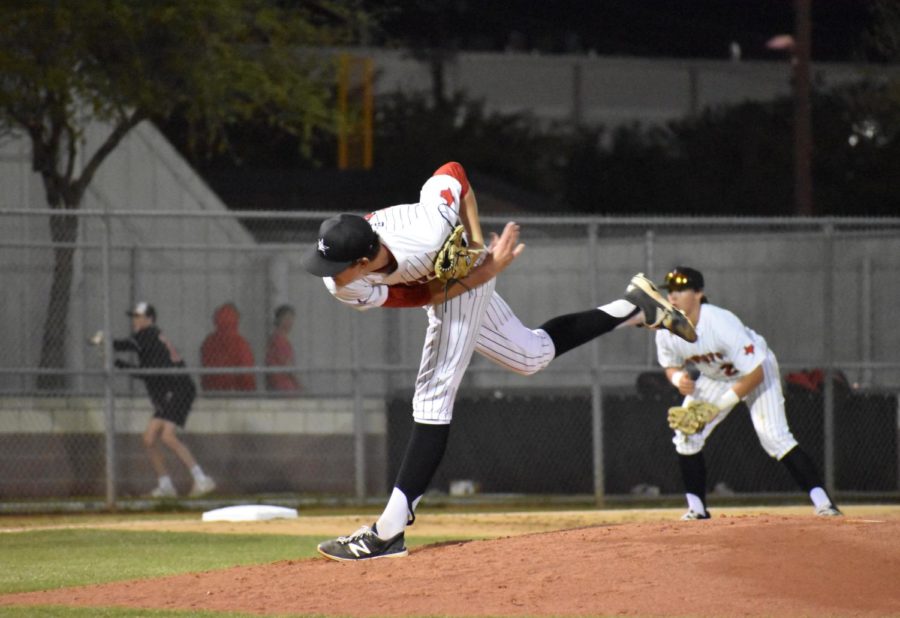 Though Coppell was victorious in the first game of a two game series against the Lake Highlands Wildcats at home Monday night, it was apparent, according to Cowboys head coach Kendall Clark, it was not their best performance of the season.
Coppell senior pitcher and LSU signee Rye Gunter kept the Wildcats from putting runs in the score book, but was struggling with his control.
"[Rye] has gotta throw more strikes," Clark said. "He had too many walks. If you walk too many guys, you will lose, because eventually, someone will get a hit. It is important that our pitchers keep their counts down."
Gunter was replaced in the third inning by junior pitcher Nick Vernars. Vernars would throw for three innings until being relieved in the seventh.
At the plate, Coppell did just enough to secure another district victory.
Senior left fielder Anthony Villalobos led off the first inning with a solid single to left center and then advancing to second on an error. Villalobos was able to steal home on a wild pitch thrown to sophomore catcher Hudson Polk.
The Cowboys went quietly in the second inning, although junior third baseman Kalen Clark singled to shallow left and eventually made his way onto third after a passed ball and poor throw down executed by the catcher. The next three batters left Clark stranded on third and the Cowboys would not score until the next inning.
In the third inning, Vernars struck out three hitters but walked three others, unable to maintain a low pitch count. Although his pitch count was still somewhat high in the fourth, Vernars was able to keep the Wildcats almost hitless for the two innings that followed. 
Coppell scored three runs in the bottom of the third after being led off by junior second baseman Porter Hardcastle, who walked on a full count and stole second on a failed pick off attempt by the Wildcats' pitcher. Junior center fielder Blake Jackson tripled to far right field, just inside fair territory, and was knocked in by a single to left hit by Polk. Clark was able to make it onto first on an error, which scored Polk, but was left on second after a flyout to short.
The Cowboys did not score for the remainder of the game. In the fourth inning, however, Vernars was able to make two key plays that kept Lake Highlands scoreless for the fifth inning. After walking the leadoff of the inning, Vernars caught the runner off guard and threw him out in a quick pick off move to first base. The next two batters also walked, but Vernars struck the fourth batter out for a second out. The final hitter was on a 3-1 count and hit a line shot on the fifth pitch directly to Vernars. Vernars was able to quickly catch the ball near his head and kept balance on the mound to hold onto the third out.
The Wildcats went three up, three down against Coppell in the next two innings and were able to score in the sixth after an error on the outfield. It was the only run Lake Highlands was able to score in the 4-1 Coppell victory. Vernars struck out three batters looking in the sixth but was relieved by Jackson in the seventh.
Though the performance was not spectacular Monday night, it bodes well for the second game on Thursday at Lake Highlands.
"We're better than how we've played tonight," Clark said. "I've done this a long time and some games it just happens like that. But if we're able to win games where we don't play very well, then I think we'll be alright. Hitting is an aspect of this game that sort of ebbs and flows and I would not be surprised at all if we torched [Lake Highlands] in hitting Thursday night."
About the Contributors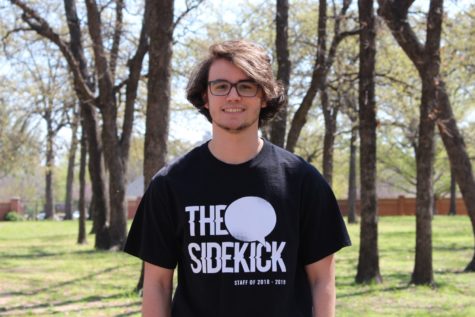 Nolan Sanders, Staff Writer
Nolan is a junior and a second-year staffer on The Sidekick. Outside of school, he enjoys hanging out with his friends and watching movies. He also writes...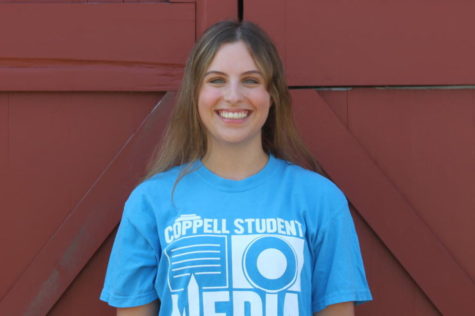 Mari Pletta, Staff Photographer
Mari Pletta is a senior and a third year photographer for The Sidekick. Outside of school she enjoys traveling and taking photos on vacation over the summer....