Chasing the 'pawsitives' of COVID-19
Isolation making pet adoptions a more likely reality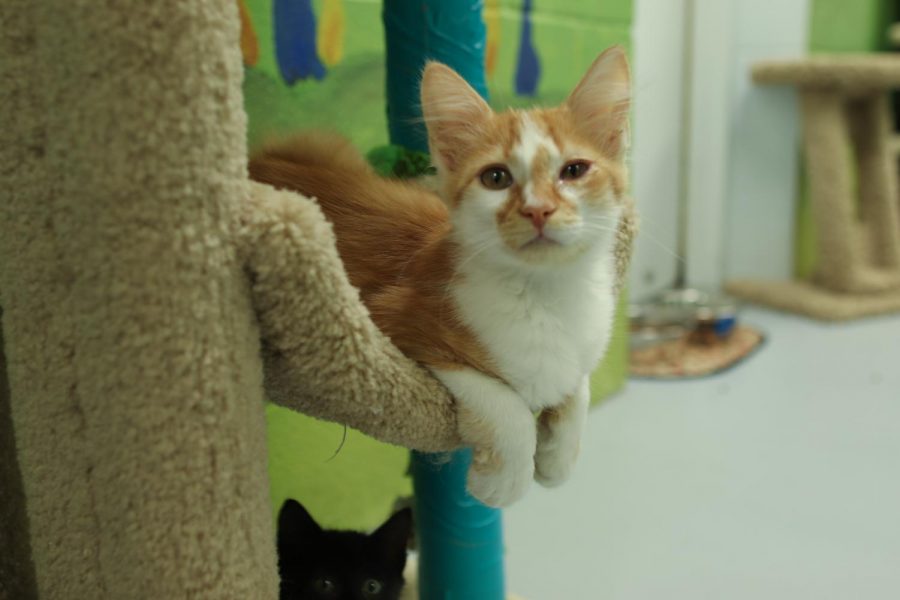 While the rest of the world is counting the days until COVID-19 is finally over, there are some who may never want it to end: pets.
As a result of isolation during the pandemic, many people have been able to spend more time at home and welcome a pet into their family. Animal adoption rates have been on the rise throughout the country, and the additional time at home is fostering new, pet-friendly lifestyles.
"When quarantine was put into effect, we thought this is the best time to do [adopt] because we have the time and the capacity to actually look after this dog and form bonds," Coppell High School senior Sage Newton said. "That's been a problem in the past because you're just not home enough. That was why my parents were hesitant at first, but there's no end in sight and we anticipated that back in May and thought if this trend continues, we might not be going back until the end of the year."
The impact of COVID-19 on Coppell Animal Services has been miniscule. Because of the small size of the shelter, the initial increase in adoptions has leveled off as fewer animals are available for adoption.
"Initially, when the lockdown started, we did get pretty overcrowded so we put out pleas online to get people to foster with other rescues and they were able to pull animals from us," Coppell Animal Services officer Jonathon Horner said. "It did slow down, but it's not necessarily because of COVID.It depends on the dogs we have at the moment."
CHS IB Spanish teacher Emily Holmes adopted a puppy, Emerson, on Aug. 22, as she knew she would have extra time at home and wanted to provide a companion for her older dog. Having dogs during isolation helped her and her family fill the extra time and be more active in the summer.
"We had a dog that passed away in February, so we waited until we were emotionally ready to add another one," Holmes said. "We started looking because we knew we'd be at home for at least a couple more weeks. It gives a little purpose to the day to take them to the park and it helped us get out of the house a little bit more."
To Newton, having a dog during COVID-19 has emotional benefits and bonding with animals helps counteract some of the boredom that can result from staying at home. 
"Taking care of the dog has become a large part of my daily routine and it's helped a lot with not only staying active, but my mental health as well," Newton said. "It's like having a best friend that doesn't judge you."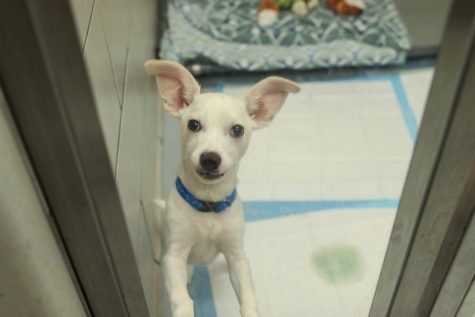 Despite the general increase in adoption rates, as people returned to work, a few animals were returned to the shelter.
"Once people started going back to work, we had about three animals come back to the shelter because they no longer had time to care for the animal," Horner said. "The majority of people were bored and lonely at home, so they were willing and able to help us out for some time."
While pets may be enjoying the extra time at home, owners are concerned that they are getting accustomed to the attention and might develop separation anxiety once the pandemic is over. Newton, who has a six month old puppy, Princess Leia, and 13 year old dog Lulu, noticed that the older dog started to develop signs of anxiety when the family went on a trip.
"She acted up so much, she's never done as much as she did during those three days," Newton said. "She peed three times a day upstairs, got into the trash can, ripped up some of the furniture, and she's 13, she's never done this before in her life."
These bonds, although they have their downsides, are giving pets some much wanted time with their owners and allowing families to form emotional connections with their pets.
"Hopefully we can get some more animals out of here and into good homes," Horner said.
About the Contributors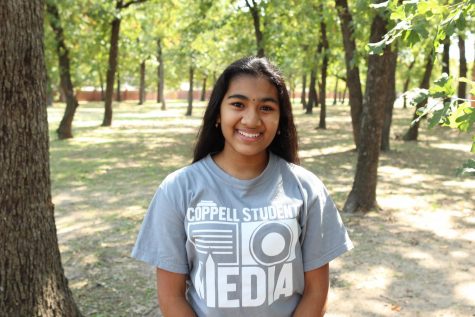 Avani Kashyap, Daily News/Assignment Editor
Avani Kashyap is a senior and the Daily News/Assignment Editor for The Sidekick. She loves animals and you can find her talking about her dog all day....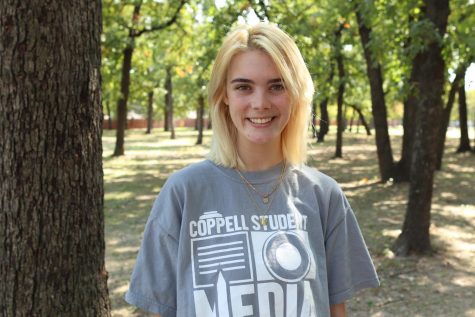 Lilly Gorman, Visual Media Editor
Lilly Gorman is a senior and visual media editor for The Sidekick. In her free time she enjoys shooting 35mm film. She has been playing bass guitar for...