The driving force
Senior earns golf scholarship to Texas Tech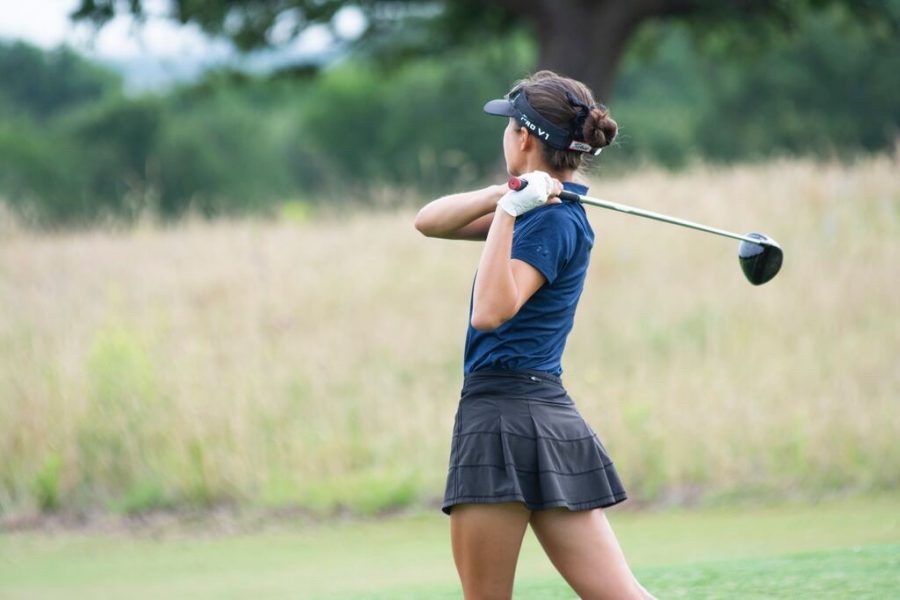 As the golf club swings and the ball flies off of the tee, her heart flutters. If only this feeling could last forever.
Maybe it can. 
Coppell senior golfer Chelsea Romas earned a full scholarship to play golf at Texas Tech and announced her commitment on Aug. 8. Romas plans to major in business or finance along with playing for the golf team. 
Texas Tech is ranked in the top 25 of the United States for its women's golf team. Romas chose Texas Tech for its advanced facilities and top-notch golf team.  
"It was pretty exciting to be on the call and have the coach let me know she had money to offer me," Romas said. "Unfortunately, it was during the pandemic still, I couldn't be there in person, but it was still really exciting to have an offer made."
Romas has been playing golf for about 10 years, and her love for the sport started when her dad, Greg Romas, introduced it by putting her into golf camps and practicing with her. 
"[Chelsea was] in the third or fourth grade," Mr. Romas said. "We were just in a local driving range just hitting the ball. It was really fun."
According to Chelsea, golf is a sport that involves a lot of mental and physical skill. Coppell golf coach Jan Bourg thinks Chelsea has the necessary skill sets to be a fit player.  
Chelsea is a very confident golfer," Bourg said. "She knows that if she hits a bad shot or has a bad round, she can bounce back. She doesn't get upset, but just remains confident in her abilities and continues to work on the little things that make a big difference in golf."
"
"Chelsea leads by example. The other girls see the work she puts into improving her golf game. They also see a very down to earth young lady."
— Coppell coach Jan Bourg
While golf is not a fast-paced game, such as tennis, Chelsea appreciates the athleticism and skill it requires, 
"People tend to think golf isn't very athletic, which leads to the misconception that golf is not a sport," Chelsea said. "But here is a lot of athleticism and a lot of mobility, which is really important to the way you move your body and swing in the game." 
Possessing the attributes of a strong player, Chelsea puts a lot of effort into her training. According to Bourg, she is a source of inspiration to her peers, with not only her skill sets, but also her qualities. 
"Chelsea leads by example," Bourg said. "She is typically the last one to leave practice and she puts in many hours of work on her own. The other girls see the work she puts into improving her golf game. They also see a very down to earth young lady; she does not boast or brag about her accomplishments."
Chelsea has set the bar high for other high school golfers. She has accomplished many achievements in her time, such as winning multiple district tournaments, being MVP of the team her sophomore year and being named team captain her junior and senior year. 
She also thinks the sport does not get enough attention, and that it deserves more appreciation for the amount of effort that goes into playing it.
"Golf is definitely underrated," Chelsea said. "People don't realize how mentally tough you have to be to play golf. There are so many snap decisions you need to make, and there's no team to fall back on. It's just you and yourself out there, and you're spending four or more hours with yourself thinking about everything you could do and everything that could go wrong."
Chelsea's scholarship confirmed she would be able to pursue her passion for four more years. She hopes to see a future with golf after college as well.
"I'll see how college goes but I would definitely like to see it in my future," Chelsea said. "Right now, I'm really focused on being able to qualify for tournaments and shooting lower and lower scores, but I would definitely like to try playing professionally."
Follow Sreeja (@sreejamudumby) and @SidekickSports on Twitter.
About the Writer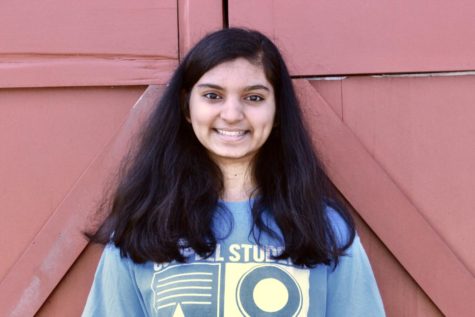 Sreeja Mudumby, Communications Manager
Sreeja Mudumby is a junior and the communications manager for the Sidekick. This is Sreeja's second year on the Sidekick staff. Apart from Sidekick and...