District's Facebook Live explains instructional, safety protocols for new school year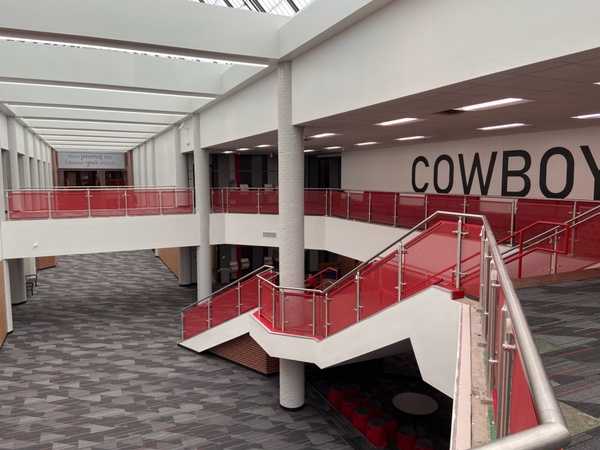 Thursday evening, Coppell ISD held a Facebook Live to explain back to school plans and answer questions from the community. Throughout the session, CISD administrators clarified curriculum changes from last semester and explained safety protocols for the new school year.
The first day of school begins virtually on Aug. 17 and opens up to in-person or distance learning on Sept. 8. As of Thursday, 73% of students have committed to distance learning for the first nine weeks while 27% are planning to attend in-person starting Sept. 8. Students have until Aug. 12 to submit the commitment form, which is binding for the first nine weeks.
"We have incredible teachers and campus principals that are spending this time fine tuning and making certain that the in-person experience is going to be not only safe but also valuable, important and significant," Superintendent Dr. Brad Hunt said. "We want to make sure that distance learning is stellar as well. We've got a community with high expectations and we want to make sure that we rise to the occasion with both."
During the session, Dr. Hunt also emphasized that distance learning in the new school year will be extremely different from the spring. Because of increased preparation time and the Texas Education Agency's (TEA) new guidelines, curriculum will be the same for both in-person and distance learning. 
"Not only will we have more rigor, it will be a longer amount of time to put in for our instructional minutes for attendance," assistant superintendent for curriculum and instruction Dr. Angie Applegate said. "We will have a balance of live Zoom videos, recorded videos and activities that will be hands-on as well as different reflection opportunities through our learning management system of Schoology."
Similar to how instruction will mirror regular school hours, grading methods will also switch from pass/fail to that of a general school year. 
"I am happy with that because it feels more like school rather than just doing assignments whenever and turning it in," Coppell High School senior Keertana Narayanan said. "The daily assignments and grading will make sure that I don't fall behind on my work and I'm not procrastinating like I was in the spring."
For athletics, most students will be able to continue with distance or in-person learning. However, if a student is participating in a sport with a season that begins in the first nine weeks, they must commit to in-person learning to participate in the tryouts.
"With our fall sports just around the corner, the athletic department's highest priority is the safety of our athletes and coaches," CISD athletic director Kit Pehl said. "Our coaches' opportunities to conduct strength conditioning and skill workouts this summer while successfully implementing and maintaining safety compliance is the small measure that will serve as a dress rehearsal for athletics this year."
Most students involved in fine arts programs will also be able to choose between distance and in-person learning. However, some students involved in advanced fine arts courses such as band, drill team, advanced choir and advanced theatre will be required to come in-person to satisfy instructional requirements. 
"With regards to courses at the advanced level at the high school, group interaction is necessary to satisfy the instructional goals for that course," CHS head band director Gerry Miller said. "Those educators are going to continue to reach out to [parents] in the coming weeks to confirm [their] child's intent to continue with their advanced fine arts courses. We are working to continue to create the safest environment possible for our students."
Once in-person learning begins, all students and staff will be required to wear masks and practice social distancing as much as possible. Facilities will be disinfected daily with teachers cleaning classrooms between classes and limiting the use of shared supplies. In the event that a person is infected with COVID-19, more stringent sanitation will take place.
A recording of the Facebook Live is available on the CISD Facebook page. Additional information is available on the Return to School Guide and Frequently Asked Questions on the CISD website.
About the Contributor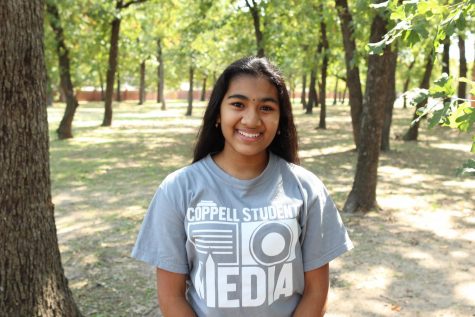 Avani Kashyap, Daily News/Assignment Editor
Avani Kashyap is a senior and the Daily News/Assignment Editor for The Sidekick. She loves animals and you can find her talking about her dog all day....