Dallas County postpones in-person school until Sept. 8 in new public health order
On Thursday evening, Dallas County issued an order requiring all public and private kindergarten through 12th grade schools to delay in-person learning until Sept. 8. Although schools may open remotely, all school sponsored activities, such as clubs and sports, have been put on hold until in-person education resumes.
On Friday, the Texas Education Agency (TEA) announced that schools can continue online-only education for up to 8 weeks. The TEA will also be given $200 million from the Coronavirus Aid, Relief, and Economic Security Act (CARES) to provide technological resources to those in need.
In a message emailed to the Coppell ISD community on Friday, Superintendent Dr. Brad Hunt said the district received the news from TEA at the same time as it was released to the public and press. Therefore, Hunt said the district's Return to School Task Force will be reviewing the latest guidance from TEA next week to make any necessary adjustments to the district's Draft Return to School Guide.
In light of the new orders, CISD has extended the Commitment Form deadline to Aug. 6.
"This is not a one-time decision," Dallas County Judge Clay Jenkins said. "Unfortunately, with the situation that we have here in Texas, there will be many decisions to be made as far as what is in the best interest of our kids."
Dr. Philip Huang, the Dallas County director of health and human services, serves as the health director for the county and issued the order as a result of growing concerns that COVID-19 cases have been rising at record numbers.
"We've seen record numbers of emergency department visits, hospitalizations, ICU admissions in Dallas County over the last week or so," Dr. Huang said. "Given these numbers, it is really imperative that we do what is best for the safety of school children and our school employees."
Coppell High School senior Sydney Dixon was planning on attending school in-person as it would help her focus more on her work. Although she was looking forward to meeting friends, she recognizes that safety is more important at this time.
"My mom really thought it was important for me to go in person because she knows that when it's online, I don't take as much initiative with my work," Dixon said. "I'm a little nervous because these classes are new and I don't really know what it's going to be like, but I trust the teachers we have at CHS. Going in-person is not as important as keeping everybody safe."
Valli Viswanathan, CHS senior Keertana Narayan's mom, is happy with the announcement as it protects the safety of not only students, but teachers as well.
"Not only is it a risk for the kids, but it is a risk for the teachers, too," Viswanathan said. "They are the ones that are going to be more at risk, because these kids might not show symptoms, but it might affect the teachers who are older or more vulnerable." 
Currently, schools must release safety guidelines two weeks to Dallas County prior to reopening schools in-person. To discuss reopening schools further, the county has created an advisory group to meet and consider concerns from all parties.
"I want to pledge to you that we are going to be even more collaborative in the future," Jenkins said. "I've reached out to teacher groups, principals and other groups and we want to hear from everyone."
To Viswanathan, in-person school is not a viable option until cases drop significantly to the double digits or a vaccine is discovered.
"It is a better option for everyone that they do online until they find a vaccine," Viswanathan said. "It will be hard to try to separate the kids and without these regulations, there's bound to be an outbreak in the school."
About the Contributors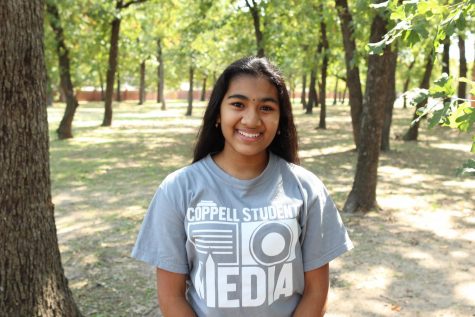 Avani Kashyap, Daily News/Assignment Editor
Avani Kashyap is a senior and the Daily News/Assignment Editor for The Sidekick. She loves animals and you can find her talking about her dog all day....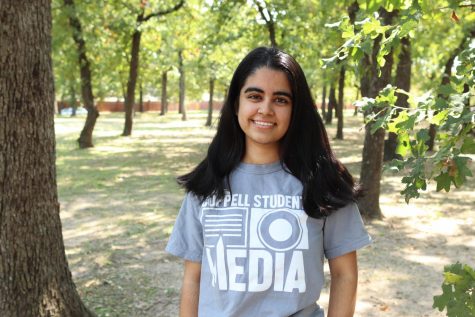 Shivi Sharma, Executive News Editor
Shivi Sharma is a senior and Executive News Editor for The Sidekick. She is part of the IB Diploma Programme at CHS and also edits for Brown Girl Magazine....