District elevates elementary leader to CMS North principal
Squalls bringing wealth of educational experience to middle school post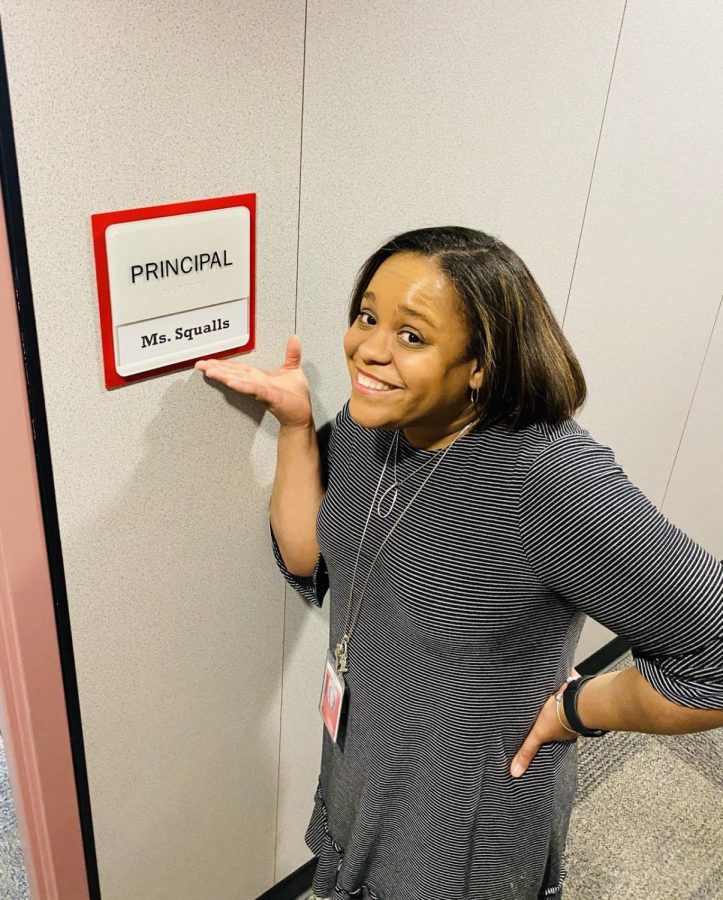 On June 5, Coppell ISD announced that Austin Elementary Principal Lorie Squalls would be the  new principal of Coppell Middle School North. Squalls is replacing Dr. Greg Axelson, who is now the Coppell ISD Chief Operations Officer.
Squalls has more than 20 years of experience in education and along with serving as the principal of Austin Elementary for three years, has previously been assistant principal of Valley Ranch Elementary, digital learning coach at Mockingbird Elementary, and a general education teacher. 
From an early age, Squalls knew she wanted to pursue a career in education because of the influence her teachers had on her.
"I always loved being around kids and I was that student who played school when I was younger," Squalls said. "It's just one of those things I knew I always wanted to do because of the power and influence a teacher has over their students. I've always had remarkable teachers, all just so inspirational and when you can inspire a student to be you, then you know you've done your job."
To those who know her, Squalls's organizational skills, caring personality and love for learning have helped her standout as a strong leader and listener.
"The last two years have been a delight to work with her," Austin Elementary assistant principal Rhonda Pickrell said. "She's a wonderful leader, a good listener, and she's very strategic in her thinking and planning. The professionalism that she promotes and models is top notch, and she wants to help everyone be their best."
Although she now has an extensive background in administration, Squalls did not always want to become a principal. It was under the influence of one of her own principals that she went back to school to get her master's degree.
"I loved being in the classroom with kids so I never envisioned administration until one year, my principal came to me and said you really should consider getting your administrator certification, because you're a leader," Squalls said.  She saw something in me that I didn't see in myself and I thought that would be a good next step to see how I can impact more than just the kids in my classroom."
In the upcoming school year, one of Squalls's main goals is to create strong relationships with the students, staff, and families and witness the impact educators have on children. Although COVID-19 may present some challenges, she is confident that the strong campus-district relationship will allow them to navigate these well.
This strong partnership can be seen in the relationship between Squalls and Superintendent Dr. Brad Hunt, who have known each other for more than 15 years and cite one another as inspirations in their life. 
"One of the things that stands out to me about Mrs. Squalls is that she's very caring, she supports all kids and has a very strong instructional background," Dr. Hunt said. "She knows what it means to support great teaching in the classroom and is really good with community engagement. She is very thoughtful in her decisions and very systematic with her approach."
With more than 20 years of experience in elementary education, Squalls is excited to make the move into middle school. After watching her son, Ryan, go through middle school, she was inspired by the impact middle school can have on a student's life.
"They go in as little 10-year-old children and come out as developing young people with thoughts and ideas, thinking about their future and questioning things in the world," Squalls said. "That's what middle school does. They take these little kids and turn them into thinkers with questions."
To Dr. Hunt, Squalls's deep understanding of administration and strong leadership are indicative of the skills she will bring to North.
"I watched her lead her campus through a very trying time and that indicated to me what a strong leader she is and really impressed me with her ability to make sure the needs of her students and their families were taken care of," Dr. Hunt said. "She's jumping into a big job, but she's doing it beautifully, and I'm excited to see where she leads that campus in the next few years."
About the Writer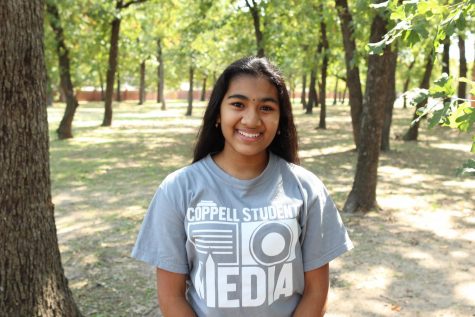 Avani Kashyap, Daily News/Assignment Editor
Avani Kashyap is a senior and the Daily News/Assignment Editor for The Sidekick. She loves animals and you can find her talking about her dog all day....