Finding purpose in my spunk
A reflection over the past decade in Coppell ISD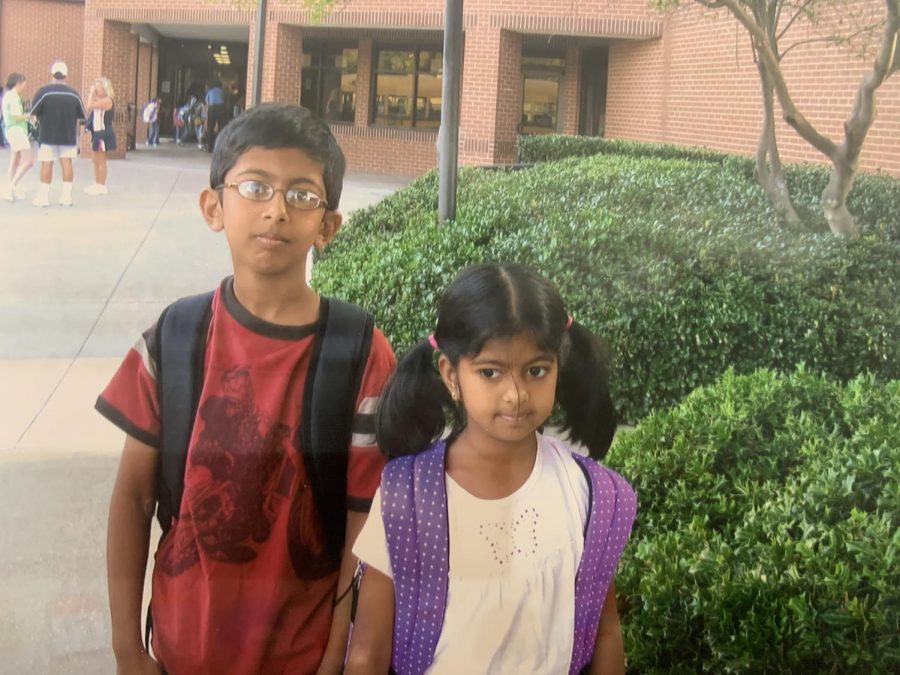 The little girl whose innocence was tucked back like her two pigtails is almost unrecognizable to me. Over a decade ago, I stepped into Mockingbird Elementary, and could not have anticipated the incredible lessons that I would learn from that building, or the three other Coppell schools that followed. 
I definitely could not expect that the 5-year olds in my kindergarten class would still be in class with me 11 years later, some would still be my best friends.
Condensing what I learned about myself through the most formative years of my life into a few lessons is extremely difficult. I wouldn't consider myself a person who is totally open with their emotions, not considering my close friends and family, of course. But as my journey going to a Class 6A suburban public school wraps up, I feel it's only right to conclude these 11 crazy years with a reflection. 
Those who knew me in that first kindergarten class saw me as this creative, quirky, outgoing girl. Now, my spunk is hidden by my initial timidness but you'll find my personality is dominated by my people-pleasing nature and desire to advocate.
I, like many second-generation American immigrants, had trouble finding my place in my community. I've always felt like I was living a dual-life. I felt like I'd almost "turn off"  being Indian when I walked into school. Though I never completely fit into the stereotypical Indian immigrant mold, I can't really say my identity is  complete without aspects of it. I've always noticed a difference between my peers and my appearance and going to a school with a large Asian population allowed me to see that early on. But I've learned it's pretty normal to not know how much of my heritage feels like part of my identity, and maybe I'll never know. 
The most important lesson I learned at Coppell Middle School East was from my constant comparison. I've always looked up to my big brother, Neal, who is two years older than me. But the older I got, the more I realized that I just wasn't as smart as him, and that was difficult to handle. All my life, I measured my worth through my intelligence and often forgot that there is so much more that makes up a person.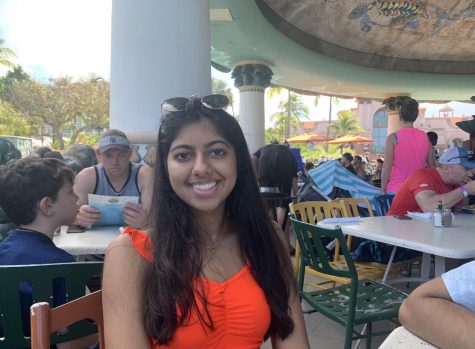 Maybe it was because I always heard parents rave about the intelligence of their kids, not their kindness, but I always felt that my worth as a person was defined by my intelligence. But I learned like a lot of success-driven teenagers do, intelligence is not as important as your heart, and life is not a competition.
I'm the type of person who finds purpose in being really good at something. I fell in love with debate; it was my ability to express my ideas, even with their quirks. My mindset has always been that if I'm not the best there is no point in continuing. When I feel like I'm losing, it's just easier for me to quit. Following my freshman year in policy debate, my team and competitors recognized our success. After all, I had won every novice debate tournament I had attended. 
But in varsity, the adjustment was difficult. I wasn't as victorious and that took a toll on me mentally. My fears took over and deterred me from investing as much in debate. Out of all the lessons the incredible activity taught me, the biggest is perseverance in the face of failure. The fear of failure drove me away from my favorite activity 
I was able to do some pretty unbelievable things at Coppell from being the first CISD team to reach the global finals in Destination Imagination to being on a NSPA Pacemaker-winning newspaper staff. As I embark on my new journey at the Texas Academy of Mathematics and Science, I'll make sure to carry my spunk into everything I do. I'll always be thankful for the incredible community that Coppell has built around me and it's support in all my endeavours. 
Follow Anvitha Reddy @anvithareddytx and @CHSCampusNews on Twitter.
About the Contributor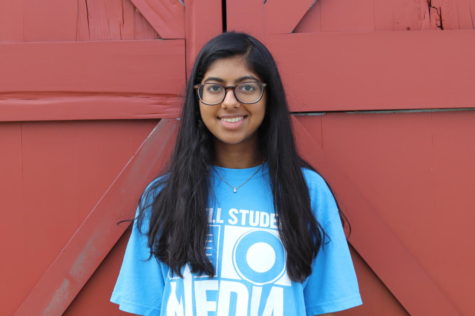 Anvitha Reddy, Staff Writer
Anvitha Reddy is a sophomore and first-year staff writer for The Sidekick. When she's not at school, she's most likely watching Netflix or keeping up with...