Businesses reopening at 25% occupancy following governor's orders
Effective since May 1, many businesses were allowed to reopen in-person services with specific guidelines to help limit the spread of COVID-19. Although initially remaining closed following the order, a select number of Coppell facilities have opened since Monday. 
Coppell facilities that are currently open include Coppell Town Center and extended facilities at 265 Parkway Boulevard, Utility Billing, Coppell Service Center, Coppell Parks and Recreation Facilities and the Wagon Wheel Tennis Center. 
After choosing to remain closed following the governor's original orders, the Wagon Wheel Tennis Center is another facility which is now open to the public. As with other facilities, some services are altered or not offered at this time. 
"Wagon Wheel Tennis Center will re-open with limited capacity on Monday May 11," the City of Coppell said in a Facebook post on May 7. "The center will be open to court rental reservations only, with no walk-up play and many normal operations temporarily altered." 
All Coppell facilities that have returned to in-person service are requiring residents to wear masks in correspondence with the Dallas County orders and maintain appropriate social distancing to decrease the spread of the coronavirus. 
Although some facilities are opening, most are remaining closed until cases in Dallas County decrease. 
Services not opening for in-person service include Open Records, Community Development including Building Inspections, Planning and Development Services, Environmental Health, Code Compliance and Economic Development and the Cozby Library and Community Commons. 
In order to still provide services to the community, the Cozby Library and Community Commons is providing curbside pickup for those looking to find a good read during self isolation. 
"We have limited holds to five per card to help our staff deal with the increased volume of holds," the Cozby Library and Community Commons said on the City of Coppell website. "All items returned will be placed in a 72 hour quarantine."
More information regarding the opening of city facilities can be found on the City of Coppell website.
Similar to the varied city response to the governor's orders allowing reopening of businesses, many other local businesses are making the decision between opening services to the public or maintaining online and curbside orders. 
Since May 1, Phase 1 of the Open Texas plan allowed restaurants to reopen at a limit capacity of 25% for indoor seating and maintain six feet between tables on patios while retail businesses, movie theaters and malls could reopen at a limited capacity of 25%. 
Many local businesses, including Local Diner, Victor's Wood Grill, Kelly's Texican Bar and Grill and Hard Eight BBQ, have decided to reopen following the orders. 
"We wanted to provide jobs for our employees and give them more hours," Local Diner general manager Janet Bradley said. "We have been in the Coppell community for 30 years and we just wanted to open up for them and show our support to the community." 
However, many local businesses are not reopening and continue to offer online and curbside orders instead. Such businesses include Anamia's Tex-Mex, Chipotle, Little Greek, Tattered Style and Jacaranda Gift Shop. 
Effective May 8, the order was extended to permit hair and nail salons, barbers and tanning facilities to reopen as long as they enforce social distancing between customer stations and waiting areas. On May 18, gyms and other workout facilities will be allowed to open as long as they maintain less than 25% capacity and keep showers and locker rooms closed. 
The city has not released any information regarding the future order allowing workout facilities to open. To stay up to date on new information visit the city website or call 972-462-0022. 
Follow Jillian (@jillianmoore_) and @CHSCampusNews on Twitter.
About the Contributors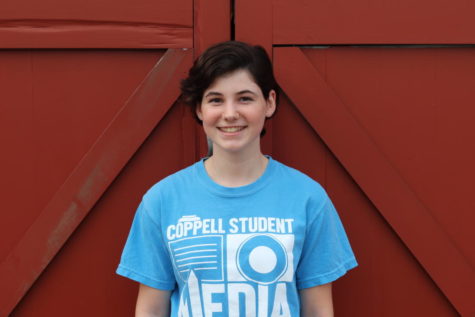 Jillian Moore, Staff Writer
Jillian Moore is a sophomore and first-year staff writer on the Sidekick. In her free time, she enjoys spending time outside, drawing, listening to music...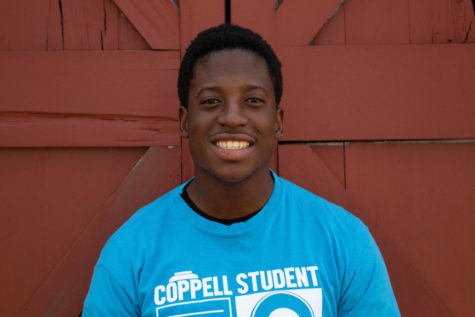 Anthony Onalaja, Staff Photographer
Anthony Onalaja is a junior and first year photographer on The Sidekick. Outside of school Anthony enjoys photography and fixing phones.