Coach's Box: Lowery tackles responsibilities of coaching, department chair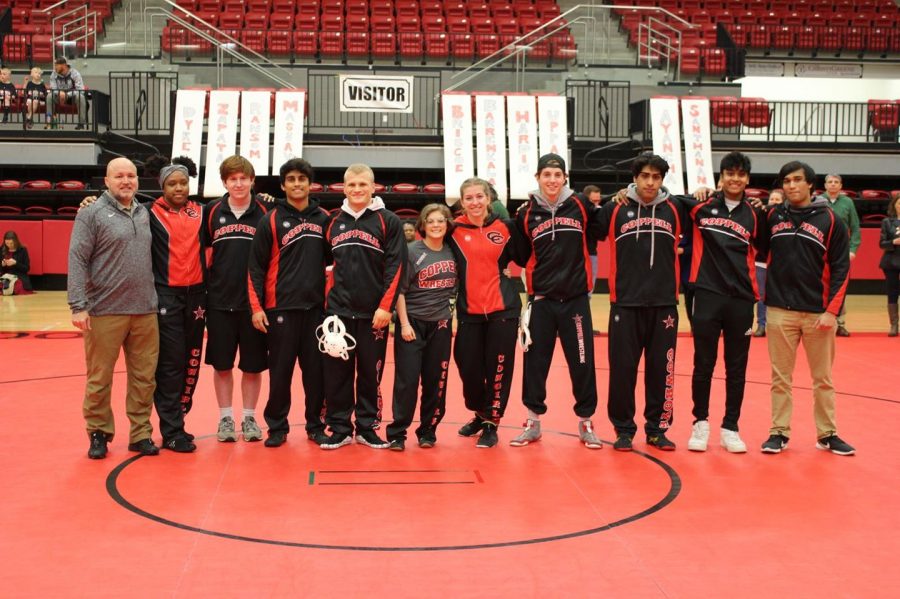 Chip Lowery is the Coppell wrestling team coach and the department chair for physical education and dance. Due to coronavirus, wrestling workouts are completed on virtual Performance Course. All questions were answered by Lowery via email.
What does being a coach mean to you?
Coaching has been my whole life. I was a head wrestling coach at 20 years old in Florida. I coached [football and wrestling] at Leon High School in Tallahassee for three years and [cross country, football and wrestling at] Gateway High School in Kissimmee for six years. [My wife Erica, daughter Emma and I] moved to Coppell in 2002. The job of helping shape the future of young men and women is very gratifying. Being a coach means I get to be involved in a lot of meaningful interactions with kids, and that is important to me.
What is one of your favorite moments as a coach?
I have lots of great moments. I could not pick out a single one. I enjoy it when a kid overcomes obstacles in life. I have a special place in my heart when a kid overachieves or makes a breakthrough. I love it when a kid achieves their goals. I have lots of successful teams and state champions; they all are special memories.
How are you coaching during social distancing?
I interact with my team with Schoology, email and Zoom. I follow their progress on their virtual workouts online. We started the quarantine with some listed workouts. Then, we progressed to virtual Performance Course. The kids also have some pop quizzes, like pushup tests, sit up tests and a 7-minute burpee challenge. It is difficult. I have spent my whole life with daily interaction with student athletes, and this current process is far from that.
What are some accomplishments you've made while coaching?
I have been named State Coach of the Year and last year was awarded Coppell Coach of the Year with [Coppell cross country and girls track coach] Nick Benton. In 2016, I was inducted into the Texas Wrestling Coaches Hall of Fame. I received numerous district and region coach of the year awards. I received similar awards in Florida. Twice I have been invited to the Academic Awards dinner for [Coppell ISD] Top 5 and 10 percent students.
What sports did you play growing up? How did you know you wanted to become a wrestling coach? 
I played football, wrestling, cross country and track [at Dixie Hollins High School in St. Pete, Fla]. I did not know I wanted to coach until I started. I had a different career path in mind when I was [at Florida State University in Tallahassee, Fla.] I started coaching, realized I enjoyed it and changed my major to education. I was pursuing a career in law enforcement. I have a minor in criminal justice. I coached cross country [as assistant coach] for 15 years at Coppell.
What other activities and responsibilities at CHS, besides coaching, are you involved in?
I am the department chair for [physical education]. I am also the CISD lead PE teacher for secondary and the district's off campus PE director. As lead district teacher, I work with teachers and liaison between them and the district coordinator. I help plan professional development. For OCPE [off campus physical education], I make sure all middle school and high school students follow the guidelines and help them get registered. I am a mentor teacher for new educators. I taught a class for seniors at #Adulting day. I taught basic car maintenance. It was fun. In the past, I have helped out with graduation. 
Why did you decide to become a physical education coach and the department chair for physical education and dance as well?
When I started coaching, I thought I had to be a PE teacher to also be a coach since my coach was a PE teacher. I didn't know any better. I probably would have liked to have been a history teacher. I was department chair in Florida, so when that position became available in Coppell, it was a logical choice. I like being in position to help other teachers, just like I like helping my athletes.
Is there anything you would like to add?
You can add that I am fond of the Salsa Verde Doritos and have not been able to find any since we have been on quarantine. I will pay a finders fee to anyone that finds some.
Follow Victoria (@veh37936) and @SidekickSports on Twitter.
About the Contributors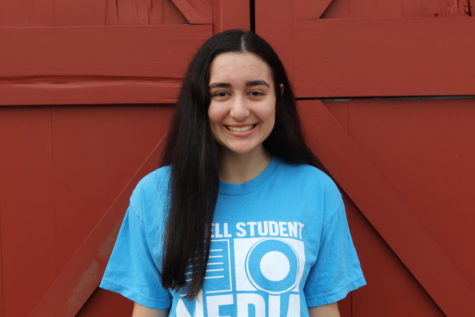 Victoria Hertel, Staff Writer
Victoria is a senior and the Student Life Editor on The Sidekick. Outside of school, she dances ballet at the Ballet Academy of Texas. She enjoys running,...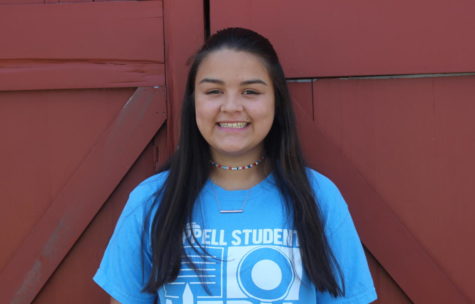 Ava Mora, Staff Photographer
Ava is a sophomore and first-year staff photographer on the Sidekick. She enjoys watching romantic comedy movies, playing the ukulele, and baking. She...