COVID-19 creating dangerous environments for victims of domestic abuse
When Dallas County issued a shelter-in-place order on March 23, domestic abuse shelter officials anticipated a high uptake in the volume of calls they received. To their surprise, the social distancing created an unprecedented result.
While the stresses of the COVID-19 pandemic have led to increased incidents of domestic violence, many victims are hesitant to call for help as they are unable to find privacy from their abusers.
"These are such uncertain times for everybody, but if you are a victim of domestic violence and you are isolated with your abusive partner it can actually be more dangerous in the home," said Jan Langbein, CEO of Genesis Women's Shelter in Dallas . "We thought at first we would see a big uptake in the number of people who call us, but what we have found is that's not the case. Women cannot call because the abuser is right there, in the next room, and has taken her phone away or has isolated her."
While Genesis Women's Shelter has experienced a slight decrease in calls, other shelters such as The Family Place in Dallas witnessed a spike in calls before a decrease, revealing that victims were quickly becoming unable to call for help.
"Right when it was announced there was going to be a shelter in place, our hotline calls shot up greatly and it was as if people were trying to get out while they could," The Family Place CEO Paige Flink said. "After about a week, we saw a leveling off and fewer calls were coming in as people weren't sure what to do or how to get out."
Similar trends are visible in child abuse, as a lack of communication with the outside world is creating the risk of increased unreported abuse.
"Because kids aren't leaving the home, the people who would ordinarily report child abuse are not able to because they don't see it," Flink said. "The teachers who might have reported it don't have contact with the child, so child abuse reports may drop during this time."
Within the calls shelters are currently receiving, a vast majority have direct ties to COVID-19; more than simply isolation, situations such as job layoffs have fostered hostile home environments and need for financial assistance.
To combat these difficult conditions, shelters are advising victims on de-escalating fights, finding the safest place in the house, developing a signal with a next door neighbor, creating a safe word with a family member and more. Shelters are also enacting new measures to meet the unique conditions.
"We had to modify how we provide services to the clients," said Isabel Camacho, the senior director of programs and client services for Brighter Tomorrows. "We have counselors providing counseling services through phones or video conferences and we are practicing social distancing and implementing the new protocols. In the past, we were able to work with volunteers, but now, our volunteer services have been suspended to reduce traffic at the shelter and be in compliance with the shelter-in-place order."
Important sources of revenue for the shelters, such as the thrift stores and events have closed, straining the funding required for client and sanitary services.
"Our thrift store is a huge source of income for us as if we have items we can't give away, we sell them and that goes back into emergency client assistance," Langbein said. "That lack of income is really going to hurt us for two or three months and impact us in the long run."
To make up for the loss in revenue, shelters are requesting volunteers to shop their Amazon wishlist or make monetary donations.
"The resale shop is $30,000-$40,000 of revenue for us, so it's a big number we are not able to get," Flink said. "We have an Amazon wishlist for the kind of things we need, whether it is diapers, formula, sanitization, masks or money."
Meanwhile, Irving's Brighter Tomorrows has created a new program called The 30 More Society to request monthly donations of $30.
"We have to buy more cleaning products and the budget we have for cleaning supplies is three times what we used to have in the past," Camacho said. "Our agency is now in need of gloves, masks, hand sanitizer, toilet paper and paper towels; one of the things that can help the shelter the most is a monetary donation. We strongly believe if we can have 300 consistent donors, we will be able to supply what is needed and are counting on our community to support that effort."
Once the shelter-in-place order is over, officials expect to see a major increase in the number of calls they recieve.
"Once the all-clear bell is sounded, it's going to be like a dam break," Langbein said.
About the Contributors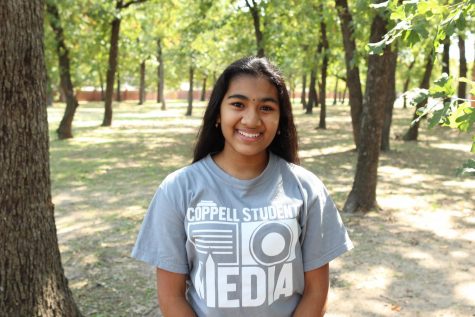 Avani Kashyap, Daily News/Assignment Editor
Avani Kashyap is a senior and the Daily News/Assignment Editor for The Sidekick. She loves animals and you can find her talking about her dog all day....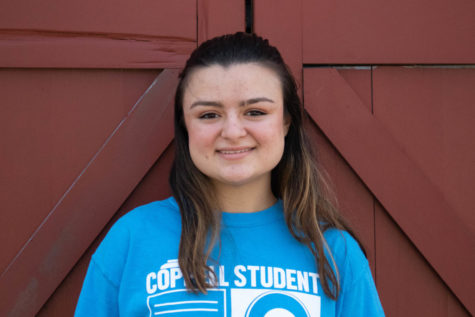 Bella Mora, Staff Designer
Bella Mora is a senior and third year graphic designer on The Sidekick. In her free, time she enjoys listening to music, watching movies and drawing. Outside...