35-year-old Citizens' Advocate to transition online by ending printed edition
Its office tucked away in a small room of the Createria Studios  building in Old Town Coppell, Citizens' Advocate has served as Coppell's community newspaper since 1984. Editing pens and postage stamps fill the office's shelves, its filing cabinets overflowing with old newspapers. 
Now, thirty five years later, it will stop printing newspapers and look to transform into a smaller, online news outlet.
"I was incredibly sad to hear the office was closed," said former Citizens' Advocate intern and 2017-18 Sidekick editor Tanya Raghu, currently at the University of Texas. "All over the nation and the world, journalism is changing to be more online and digital. [The Advocate] was a very important part of my experience at Coppell High School. Community newspapers are at the core of any city or community, because they are great for relaying information to citizens about local events and ways to get involved with the community; they're [also] a watchdog or advocacy group on behalf of citizens."
The paper was founded by editor Jean Murph amid a local political crisis. 
 "I was writing for the Coppell Star and observing city council violations of open records, open meetings and conflict of interest laws," Murph said via email. "I was writing about this and upsetting politicians, and the powers-that-be at the time helped shut down the newspaper I worked for. Learning all I could fast, two weeks later, I published the first edition of the Citizens' Advocate.  I chose the name because I wanted it to be the 'people's paper.' Within a year of publishing, the powers-that-be were voted out of office, and the city government has remained open, honest and strong since that time."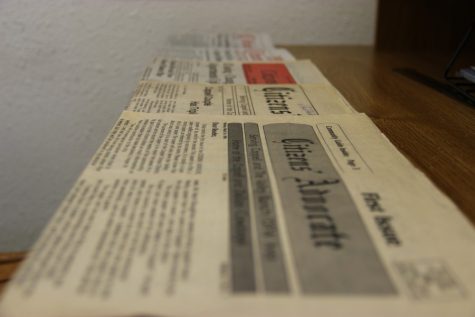 At first, Murph worked alone and made sure to keep a low overhead. Since, she has attended more than 1,000 city meetings, as they are her favorite events to cover. 
"City council decisions are the basis and strength of a city," Murph said. "City government is fascinating,  and Coppell is extremely, uniquely lucky to have the strong leadership it enjoys in both the city and [Coppell ISD]." 
Former Sidekick executive news editor Sakshi Venkatraman worked for Citizens' Advocate from her sophomore year until she left for New York University in fall 2017. As a current NBC News digital intern and the former editor-in-chief of NYU's student newspaper Washington Square News, she feels working for the Advocate in high school fueled her journalistic growth. 
"I got to do every aspect of the story," Venkatraman said. "I got to go take photos, too [in addition to writing]. I also got to see more of the paper production process for the first time, especially for a local paper, it was really interesting. It was just a few people who handled all the production, so it was a small operation, and I got to be hands-on in areas I usually wouldn't be able to as just a reporter in a normal newspaper. I learned a lot of behind-the-scenes stuff about journalism."
Working for a national news outlet through her current internship gives Venkatraman a unique perspective on the importance of community newspapers. When writing about an event in a particular city or town, she contacts officials from that town, but does not have personal knowledge of or connections with the community's individuals or business owners. 
"You don't really understand the community unless you're embedded in it, and that's the role of local journalists," Venkatraman said. "Professional local journalists who are members of the community and know how things work on a smaller scale can report more of an insider's perspective on what that town is like. They can understand the community and know what the people there are experiencing. Local newspapers cover cities and towns and the issues they face in a very in-depth way, and it's so important for advocating for people and for their issues."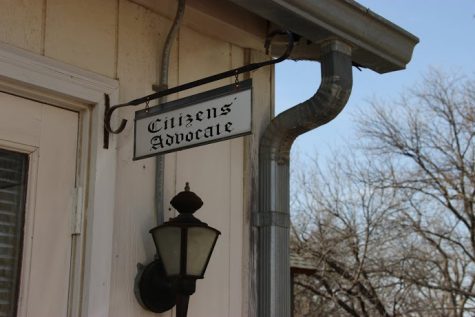 Coppell High School '82 and UT-Arlington '88 graduate Martin Aldridge, who was one of the first writers to work for the Citizens' Advocate, is running the paper's new online-only version. 
In addition to working Citizens' Advocate, Aldrige founded (and later sold) The Southlake Journal, and also worked with a couple of other newspapers. 
"[Murph] told me that the print version was going out," Aldrige said. "We were just talking about what a shame it was because the paper's been around for so long. We hated to see it go, and this [online version] is the best we could come up with. A long time ago, I did the website for them – a really old website doesn't really have a mobile version or anything – but it was just logical for me to try to continue the website in some fashion or another."
The new online platform's details are still being ironed out. 
"It's an ongoing process at the moment," Aldrige said. "I would like to do some type of update every week, but I'm still thinking about that … it might just be that I update it when I get new articles again, and then figure out a way to let people know when those articles come in if they want to sign up to be notified."
Community groups and individuals may email announcements, stories and pictures to Aldrige at [email protected]. 
"I hope people continue to support the community newspaper that's been there for more than 35 years now," Aldrige said. "We certainly welcome suggestions, any ideas for stories, or any ideas of what direction to take the online newspaper."Shaun Jex, who has helped Kara Jex manage the Citizens Advocate since May 2019, did not respond to interview requests.  
Follow Pramika (@pramika_kadari) and @CHSCampusNews on Twitter
About the Writer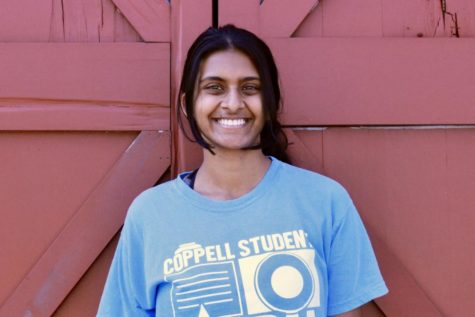 Pramika Kadari, Executive News and Enterprise Editor
Pramika Kadari is a senior and the Executive News/Enterprise Editor on The Sidekick. In her free time, she enjoys reading, writing, watching movies and...