CISD implements new pass or fail grading policy for fourth nine weeks
Amidst a district-wide shift to online curriculum, Coppell ISD has changed grading practices such that final and three-week report cards will reflect either a passing or failing grade for the fourth nine weeks of school. This change applies to elementary and secondary campuses.
Any assignment averages provided by teachers will not be reflected on report cards; they are simply a way for students and their families to monitor progress on classwork. In addition, GPA and class rank for freshmen, sophomores and juniors will be updated to reflect grades from the third nine weeks (as the third nine weeks will represent the second semester of the school year).
Seniors' GPA and class rank were frozen after the first semester and will not change per previous district policy.
Some factors that went into making the decision to change grading practices were equity of instruction, academic integrity, flexibility of online instruction, family needs during this time period and the length of time of school closure (and subsequently online curriculum).
There is variability in the ways students have been able to access online platforms such as Schoology to access and submit content in terms of ease of access. All students have district-issued iPads to complete work, but Schoology, having to process a higher volume of requests than usual, has been occasionally down in the past week.
These discrepancies, along with a lack of face-to-face interaction, could potentially appear in numerical grades.
"With online learning, a lot of my teachers are accommodating, but it's never the same as having a teacher in the classroom with you," Coppell High School senior Aditi Mutagi said. "In a way, online classes could be harder."
The specific nature of certain curriculums makes it slightly difficult to substitute classroom interaction with online learning as well.
"I'm in IB so a lot of our classes are discussion-based," CHS junior Anushri Saxena said. "It's difficult to recreate that with online learning."
The change in policy brings students to see both benefits and downsides. One downside is the inability to improve upon prior grades.
"I know some people were hoping to boost their rank a bit," Saxena said. "It's nice to have another opportunity to bring your grades up, and I can understand it would be disappointing if you were on the edge of doing that. "At the same time, I understand that it's necessary for [CISD] to make grades pass or fail. Because we're working from home, resources are not equal for everyone. It's an unprecedented situation and the only thing available to you now is what you have at home."
Nevertheless, the district commits to aiding students who feel disadvantaged by the shift in policy.
"We understand that many in our community may not agree with our decision," Coppell ISD assistant superintendent for curriculum and instruction Dr. Angie Applegate said via email. "During our closure, we want to focus on our students' health and well-being and ensure deep learning is taking place. I also assure you that we will continue to work with our families who have learners who may have struggled in the third nine weeks."
Many colleges and other educational institutions are considering or have implemented a pass/fail system in grading policy in response to closures due to the COVID-19 pandemic.
"Many, but not all of our neighboring districts, are moving to pass/fail as the grading option," Applegate said. "We are very glad that we had systems in place for 1:1 devices for our learners as well as aligned instructional resources and platforms such as Schoology and Echo – New Tech in order to help support learning."
The pass/fail system is uncharted territory for many in the district, much like many other changes necessitated by the COVID-19 pandemic. With it comes new and potentially unforeseen results.
"I think it's the best that [CISD] can do right now," Mutagi said. "At the same time, it can be an opportunity to enjoy learning without stressing about grades for a change."
Follow Akansha (@akanshas120) and @CHSCampusNews on Twitter.
About the Contributors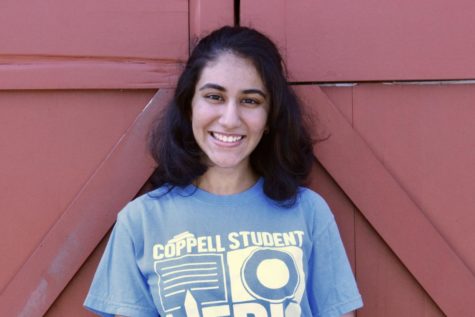 Akansha Singh, Staff Writer
Akansha is a senior and second-year staff writer on the Sidekick. She plays the violin in the Lone Star Youth Orchestra and is the president of the Society...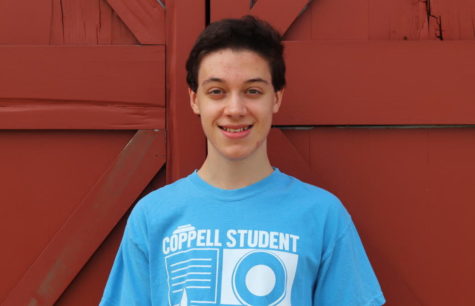 Anthony Cesario, Executive Editor-in-Chief
Anthony Cesario is a senior and the Editor-in-Chief of The Sidekick. When he isn't keeping up to date with all things music related, he enjoys exploring...