Jeon hits it out of the ballpark: from Texas Rangers fan to Rice commit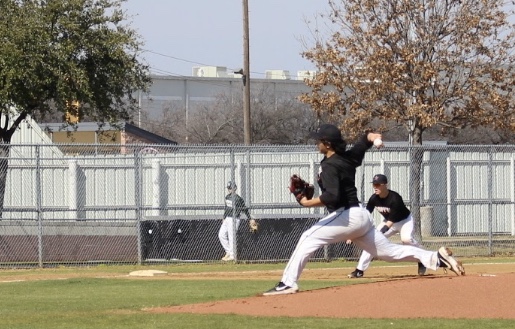 David Jeon, Coppell junior baseball, Dulins Dodgers club team and future Rice University pitcher and catcher, was only a third grader when the Texas Rangers went to the World Series for the first time in October 2010. 
This event would mark the first time Jeon found his admiration for baseball. 
"David knew he started baseball a lot later than his friends," Daniel Jeon, David's father, said. "He started baseball when he was 9 years old. I wanted him to know baseball wasn't a competition against others, it was a fight against himself."
It was after the moments he watched the World Series – experiencing the emotion and dedication of the roller coaster of the Rangers games – that David knew he wanted to play baseball. 
"After watching the World Series, I started playing baseball, so that's how I got into it," David said. "From there, I joined a [recreation team] and along the way I met some coaches who helped me find better teams like select and club teams."
To come this far, David has put in a great deal of work behind-the-scenes and time into working on mechanics to get better little-by-little every day. Baseball is always on his mind; for baseball at Coppell, he has practices both in the morning and after school. 
"Pitching is where I've seen his most improvement. His fastball has gotten so much more velocity and moment," Coppell junior outfielder and pitcher Ryan Walker said. "He's become a lot more sturdy in his approach at the plate and he's become an overall better player mentally and physically. It's awesome to see him grow."
David went to the Perfect Game World Series, a tournament in Atlanta in which the top 36 baseball teams in the nation compete, with the Dulins Dodgers. This competition brought David closer to his club teammates, including those in Memphis who his team combined with [the Dulins Dodgers has locations across different states and the best players from each team played]. 
"It was a great experience to have, since some of the players are from different states, it's fun to get together with people that you don't see everyday," David said.
His teammates are also impressed with David's skill and hard work. This withholding dedication results in celebratory moments that show his strength. 
"He hit 94 miles on the radar gun," Walker said. "I remember everyone on my summer team was shocked. I'm really proud of him. To hit 94 as a junior, he has a lot of potential to go far."
Last August, David and a Rice University coach got into contact through the head coach of the Dulins Dodgers, Chris Godwin. Rice was the first college he received an offer from.
"I was excited because it was my first offer and it meant a lot because all of the hard work I put into baseball paid off," David said. "I still have a lot to do, but being noticed motivated me to get better."
The moment that he found out that he was going to be able to go to Rice was emotional for David. He was in Atlanta when he got the big offer from the prestigious college after a game. Godwin told him to call up the college coach who was at the game, who said they thought David could help their program.
"I was in the room by myself and as soon as the call ended, I went to tell my dad, who was excited," David said. "He told my parents, siblings and coaches. It was a good moment."
David credits his parents for not only allowing him to play, but helping him excel in baseball while being supportive. In addition, his father has enforced a strong work ethic into David. 
"They're really supportive. Even if my dad has work, he'll try to come home earlier to take me to club practice, which is at Anna [High School]," David said. "My parents come to every practice and game. My dad always would tell me what I'm doing wrong. [After a game when we go home], no matter how many games I've played or how tired I am, we'll always go right home and fix it. We'll work on it for however long it takes, it could be hours or just minutes."
David, with both his club and high school baseball team, enjoys not only competing in tournaments with them, but also moments of friendship during team dinners and travels together. 
"He knows how to have fun, but he can be serious in the right times. He makes a really good teammate, he can always build you up when you feel down," Walker said. "Last year we all went to Montgomery for a tournament and one night when we were there the whole team went into one of the rooms. We were watching movies, playing games and then towards the end of the night right before we all went to bed we did team bonding where we would tell our secrets. I remember that me and David were by each other's side – really our whole team was – but we all knew that it was a safe place to talk."
Overall, David has accomplished so much in the years he has been playing baseball. From watching his first game to actually committing to pursue the sport in college, his work ethic speaks for itself. With a strong support group behind him, David is set for a hopeful future in baseball. 
"I am proud of my son, who has been picked up by good coaches every year, who has grown up on his own and won the competition against himself," Daniel said.
Follow Victoria (@veh37936) and @SidekickSports on Twitter. 
About the Contributors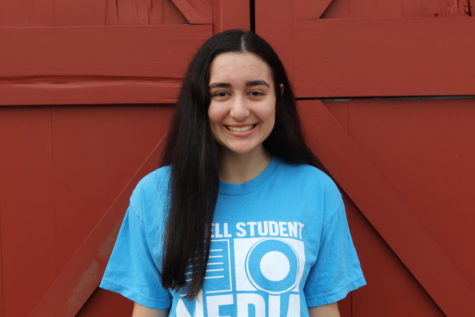 Victoria Hertel, Staff Writer
Victoria is a senior and the Student Life Editor on The Sidekick. Outside of school, she dances ballet at the Ballet Academy of Texas. She enjoys running,...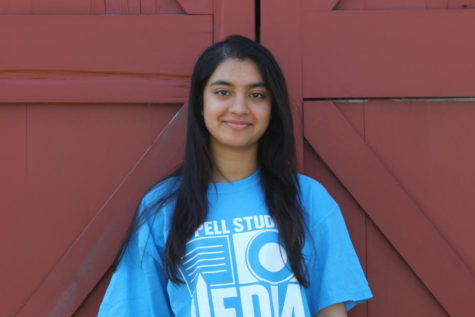 Alishba Javaid, Staff Writer
Alishba is a senior and first-year staff writer on the Sidekick. She enjoys things from editing cool videos to playing guitar/ukulele to learning new languages...