View from the top: Coppell cheer flips into state championship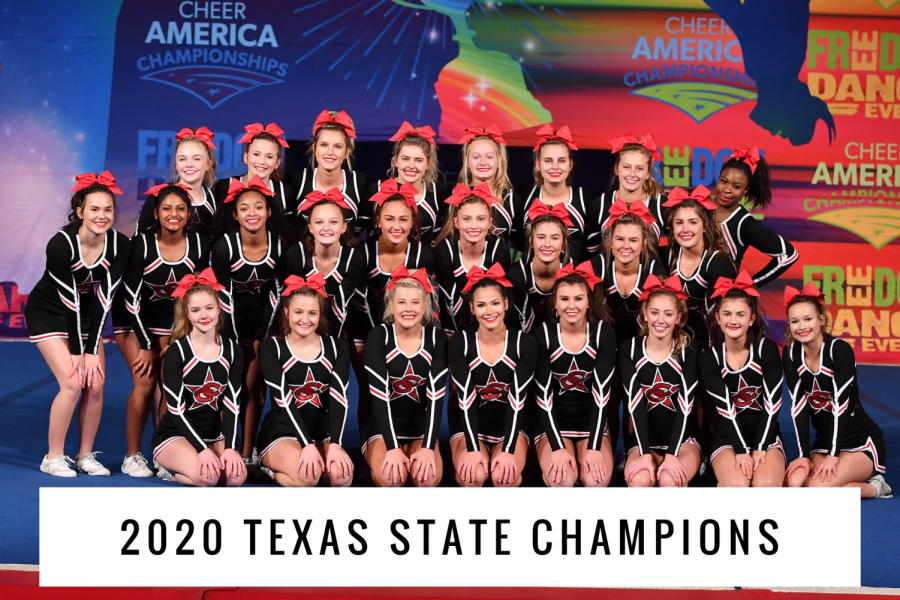 Adrenaline and nervousness flood through the body before a competition.
"When the team first walks in, it's a bit intimidating and overwhelming because of how many people there are and how loud it is. Once we realize we are going to be competing soon, the nerves finally kick in," Coppell junior cheer captain Emersyn Jorski said. 
Having a common goal allows the cheer team to unite together in order to achieve success. A sense of comradery brings the whole team closer together, strengthening its bond.
"It's nerve-wracking to put so much time and energy into two minutes and 30 seconds because we don't want anything to go wrong," Coppell junior cheerleader Makaylie Montague​ said. "It's a bittersweet moment as everything the team has been working on for months will soon be over."
The Coppell cheer team competed at Cheer America in San Antonio Jan. 19, placing first in the large intermediate division for the title of Texas State Champions and second overall in a field of 33 teams.
"Cheer America is different from previous competitions that the team has done in the past because they are allowed more creative freedom," Coppell coach Alexis Irons said. 
This is their first time competing in this competition. It serves as good practice for the upcoming National Cheer Association in February.
"One of our biggest struggles, but something we overcame was each individual cheerleader recognizing their contribution to the team," Irons said.
For many of the girls, cheerleading is a way to escape the stress and tribulations of their daily lives by devoting their energy into their passion. 
"I just get to hang out with my friends and have fun and keep my mind on something and give me a sense of responsibility because I'm holding myself to a certain standard," Jorski said.
Mentally and physically, the team meticulously prepares for each competition, striving to achieve the highest degree of success. These sacrifices are worth it in the end when the team reaps its reward.
"It feels humbling to be awarded because, after putting in all that hard work as a team, it paid off. When they announced we won, we felt recognized for our effort," Jorski said.
The Cowgirls practiced every day from an hour and a half to however long they felt was necessary during a three week period prior to the competition. Since they have such limited time, they usually spent extra hours learning and perfecting their routine. 
The CHS cheer team stands out because it comes together to show its spirit for the school and uplift the crowd.
"The team provides a support system for other sports teams," Irons said.
The team prides itself on the responsibility of building school spirit.
"Teamwork is when you uplift each other and not blame someone when something goes wrong so you come together and fix the problem," Montague​ said. 
Despite their victory, the cheerleaders still find areas to work on. 
"Even though we are successful, we still need to recognize that there are still ways you can grow from it and there is always room for improvement," Jorski said. 
Follow Sapna (@sapnaamin6) and @SidekickSports on Twitter. 
About the Writer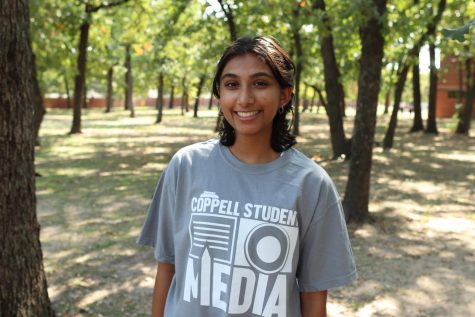 Sapna Amin, Staff Writer
Sapna Amin is a junior and first-year staff writer for The Sidekick. In her free time she enjoys spending time wit her friends, reading and drawing. You...