Decade Wrap-Up: Modern media creates personalized listener experience
In September 2012, Apple released the first ever EarPods – a redesign of the standard earbuds the company had offered since 2001. In October 2019, Apple announced the AirPods Pro – wireless, noise cancelling earbuds that fit comfortably into the listener's ear.
The evolution of headphones speaks volumes not just about Apple's growth as a company, but also about music's explosive growth in the past decade. What was once limited to record players in the confines of four walls is now a staple in modern society. We plug in while we commute to school, scribble away at work, work out in the early morning or simply unwind after a long day. The average daily life of the past has given way to a colorful, booming world of rhythm and harmony. 
This can largely be attributed to the development of media. With platforms such as Spotify, SoundCloud, YouTube and Apple Music at our fingertips, music is more accessible than ever, turning it into a competition of sales and streams. Rankings of the highest streamed artists and biggest music video debuts litter the internet. The Billboard charts break releases down into pure and digital sales, unique listeners and social media engagements. As listeners consume more music, the algorithms behind success turn more complex. 
The heart of the music community beats on social media, where fans come together to mass consume music. While fan culture has existed for several years, dating back to the Beatlemania of the 60s, today's fans enjoy a relationship unlike any other before. On Twitter, Instagram and more, artists and fans bridge the age-old gap, connecting using posts and live videos to create a more immersive fan experience. 
As listeners' habits evolve, the industry morphs alongside them, matching trends to appeal to the dynamic population of music lovers. Throughout the 2010s, singers have found fame through social media and TV. Singers Justin Bieber, Shawn Mendes and Troye Sivan, among many others, all started small, posting music on YouTube, until they were finally scouted by industry agents and given record deals.
Listeners have also acted as an impetus to the growth of formerly niche music genres. The first half of the decade saw the predominance of traditional pop music, with acts such as Katy Perry, Lady Gaga and P!nk dominating the year-end charts. However, when alternative rock bands Imagine Dragons and twenty one pilots broke into the top 40 with their hits "Radioactive" and "Stressed Out" respectively, the genre broke through; now, artists like Halsey, Panic! At The Disco and, most recently, Billie Eilish receive more radioplay and gain popularity among the general public. This trend was also seen in rap music's growth from the days when Nicki Minaj, Eminem and few others beared the rap torch to the immense popularity of rappers including Kendrick Lamar and Travis Scott today, as well as in Latin pop's explosion since 2017's "Despacito". 
However, as the traditional form of pop music has declined in popularity through the years, different types of music influence one another, creating distinct songs without a defined label. Musicians have begun to fuse together genres, creating songs that fall under categories like "country/hip-hop" or simply refusing a label for their art. 
Because of this rapid change, few artists have remained consistently successful through the decade. Taylor Swift, Drake and Adele are some of the only artists to do so, hitting record sales no matter how long a hiatus or how many releases. 
Throughout both the second half of the 1900s and the early 2000s, boy/girl groups were immensely popular.  As *NSYNC, Backstreet Boys and others did before, acts such as One Direction, Fifth Harmony and Maroon 5 stole the hearts of fans all over. However, as disbandments and members' exits shook the middle of the decade, the trend began to wane, being replaced by the genre-hybrid music of today. 
Now, since replication attempts fail to generate similar results, listeners have turned to the quickly growing genre of K-pop. Following the success of PSY's "Gangnam Style" in 2013 and BTS's surprise rise to fame in 2017, other groups, including Blackpink, NCT and Monsta X, have begun to hit it big stateside. 
Such anomalies in patterns crop up in the popularity of soundtracks as well. The successes of Hamilton, La La Land, both Frozen films, The Greatest Showman and A Star Is Born are partly due to the music accompanying them. Listeners can re-experience moments as they enjoy the music behind them. 
Overall, the music industry has transformed completely in just 10 years. Barriers are being broken. Old patterns are shifting. The listener experience is still changing and it will continue to, as long as music thrives in the hands of those who enjoy it. 
Follow Shravya (@shravyamahesh) and @CHSCampusNews on Twitter. 
About the Contributors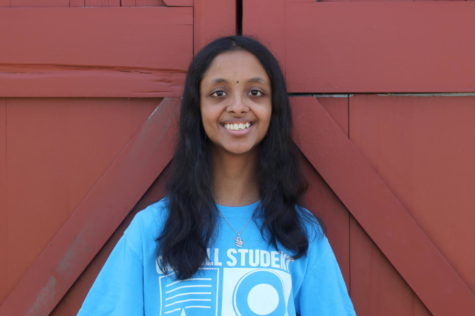 Shravya Mahesh, Entertainment Editor
Shravya Mahesh is a senior and Entertainment Editor for The Sidekick. You can usually find her blasting pop music in her room, snacking on cookies while...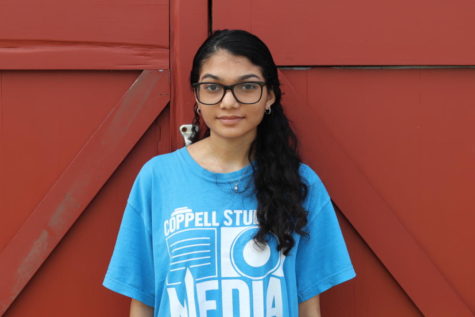 Shriya Vanparia, Staff Designer
Shriya Vanparia is a senior and a second year staffer on The Sidekick. In her free time, she loves to draw, paint and listen to music. With comments and...