Brock wins Teacher of the Year with humility, passion
On Wednesday during fourth period, the Coppell High School Teacher of the Year for 2019-20 was announced as International Baccalaureate (IB) History teacher and IB coordinator Michael Brock. 
Fellow IB teachers and students congratulated him in the main hallway, following remarks made by CHS Principal Laura Springer and Dr. Deana Dynis, Executive Director of Teaching and Learning at Coppell ISD. He was joined by his wife, Rose, alongside his 14-year-old daughter, Olivia, nephews, sisters and mom and his oldest daughter, Madeleine, CHS class of 2019, who was phoned in on Facetime from Oklahoma State University. 
"At first, I was like, this can't be happening and then from there, just really humbled, it had never happened, and I never have and never will really consider myself the best teacher in this building, there's tons of them, but because of that I just feel so humbled to get this award," Brock said. "There are so many teachers that are so good, and phenomenal kids, and it makes it a lot easier to be a great teacher when you have great students." 
While in past years, Teacher of the Year was decided through polling teachers at CHS, this year, administration decided to change to polling students and parents in CISD.
"We decided that we don't want Teacher of the Year to be a personality contest, we want Teacher of the Year to be an opportunity for us to look at teachers that are on campus and making a difference in kid's lives," Springer said. "We had them selected from notes we got from Teacher of the Month and different things that talked about 'Who are those teachers that are making a difference in your world, who are changing your kid's lives, who are showing us passion?' and to kids, 'Who is somebody that has really made you want to come to school everyday, who makes you want to make a difference in this world?' and Mr. Brock kept coming up to the surface." 
For many, what stands out about Brock is his humility. 
"Mr. Brock is one of those teachers that works just as hard, if not harder, than any other teacher in the building, loves his students just as much, if not more than any other teacher in the building, but the one thing that makes Mr. Brock stand out is, he is humble and does not seek out credit or praise for anything that he does," CHS IB math teacher Ian VanderSchee said. "He does it because it's the right thing to do, and does not need validation for doing what he's supposed to do every single day." 
Another important quality that administration was looking for in a Teacher of the Year is demonstrating the Fish and GRIT (Gratitude, Respect, Integrity, Trust) philosophies. 
"[Brock] possesses every quality that we want to look for in a teacher here at Coppell High School. Our new philosophy of relationships and culture building and making sure that we don't just teach kids but that we love kids and that we provide kids exactly what they need to be, and that they can grow into the kind of adults that we want to see in our world," Springer said. "Mr. Brock covers all of those bases, he is a man that I would go to in any given day to be a leader."
What Brock thinks makes him stand out is his ability to manage both his class and the IB program.  
"It is just recognizing a lot of hard work and trying as much as I can to be there for students when they need me and other teachers when they need me," Brock said. "I get pulled in a lot of different ways, so it's maybe not as much actual activity work in the classroom, but on the whole, everything, both in the classroom and with the IB program."
About the Contributors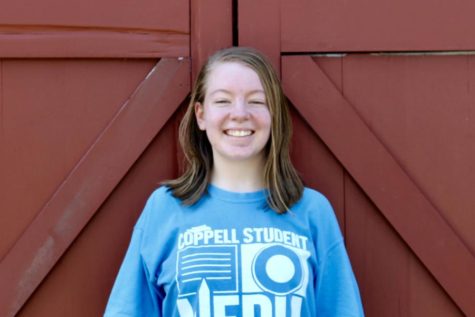 Claire Clements, Editorial Page Editor
Claire Clements is a senior and Executive Editorial Page Editor on The Sidekick. You can usually find her signing in her church, listening to Korean music...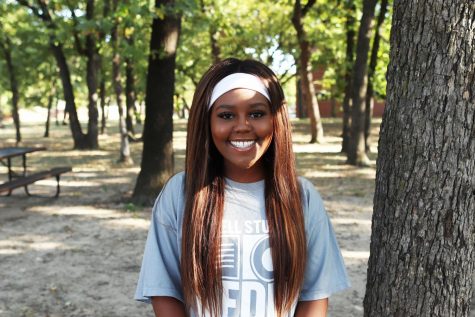 Neveah Jones, Staff Photographer
Neveah Jones is a senior and third-year staff photographer for The Sidekick. Neveah is involved in Student Council and National Honors Society. You can...