Band finishes marching season by placing 19th at BOA San Antonio Super-Regional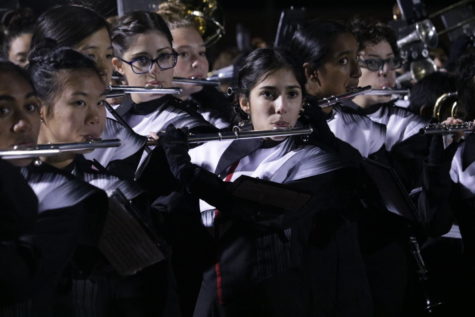 On Nov. 1, the Coppell High School Marching Band brought its marching season to a close after they advanced to the Bands of America San Antonio Super-Regional competition and placed 19th.
BOA San Antonio was the next step in the competitive marching season following their sixth place finish at BOA St. Louis Super-Regionals the previous weekend. Coppell competed against 84 other teams across Texas. 
Following its sixth place finals finish at St.Louis, and score of 88.8 last year at BOA San Antonio, the band was hoping to place in the finals and earn a higher score than last year. However, the team fell short and was unable to surpass its score from last year. 
Coppell finished with a competitive score of 87.2, leaving it in 19th place and unable to advance to finals. This was the band's last UIL competition of the year.
Although band did not advance to finals, the competitive spirit and competition showed improvements in all areas of the band. 
"Their performance for Dallas regionals where we were [half a] point away from the top five, and in St. Louis where we were in the top half of finals at a super regional – all of those are great growing steps for our program," CHS band director Gerry Miller said. "Shows like San Antonio are a little harder to break into, so it still lies out there for us as a goal."
Marching season allows band to rank within the state as well as develop competitive and professional habits. After working on music for months, the band is able to showcase what it has prepared. 
"[The Super-Regional competitions] are also about the workplace and the professional setting where [students] have to deliver on their work," Miller said. "If you [have] never participated in anything where you had to put yourself out there and be evaluated externally in a different environment, I don't know how else you would prepare for that. We can't teach you that in other classes."
As the band moves from marching season into the rest of the year, it will be focusing on individual skills, as well as preparing for the Texas Music Educators Association All Regionals. All Regionals allows band members the opportunity to place at the state level. 
"
Band is a community. Everyone works selflessly and tirelessly throughout the season. It's not easy, but we are there to support one another. I've loved my years in this program and feel blessed to have been a part of something greater than myself."
— Alice Mae Alford
"Now all [the band] has to think about is what next season will be like and what can we do to make our next show the best show ever," sophomore euphonium player Hayden Braafladt said. "All-Region auditions and concert band auditions are coming up very soon. Right now, that's what we need to be thinking about, so we can have a positive outcome from our auditions."
While the end of the marching season for most band members means preparation for All Regionals, seniors are finishing their last competitive season and closing out their last year of band. 
"I feel fulfilled," CHS senior drum major Alice Mae Alford said. "[Band] gets the opportunity to share our show, our art [and] everything we've worked so diligently on with a crowd of potentially thousands. Our show this year was so innovative, and sharing that with others was an amazing feeling."
Many band members share a feeling of belonging and support within band. With the continual stress that accompanies both school and participation in extracurriculars, band is one place students can be surrounded by support from others in the same situations. 
"Band is a community," Alford said. "Everyone works selflessly and tirelessly throughout the season. It's not easy, but we are there to support one another. I've loved my years in this program and feel blessed to have been a part of something greater than myself."
As the band continues to work throughout the year, the focus shifts towards building relationships within the band to create a more unified team before next year. 
"As far as what band brings to your life, band is students' home on campus," Miller said. "This is a place where they feel like they belong."
Follow Jillian (@jillianmoore_) and @CHSCampusNews on Twitter.
About the Contributors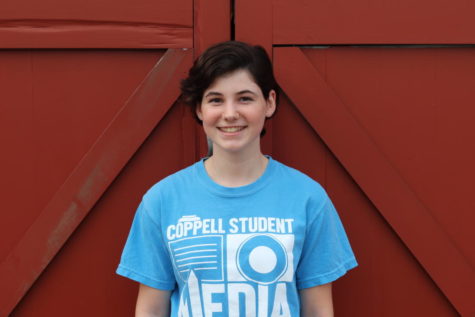 Jillian Moore, Staff Writer
Jillian Moore is a sophomore and first-year staff writer on the Sidekick. In her free time, she enjoys spending time outside, drawing, listening to music...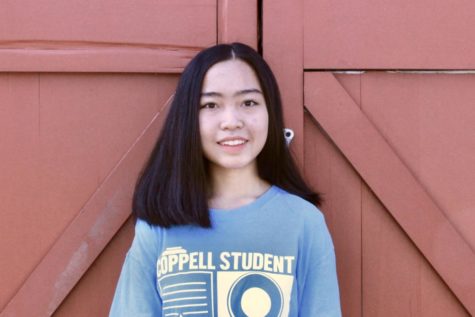 Tracy Tran, Photo Assignment Editor
Tracy is a junior and the Photo Assignment Editor for The Sidekick. She loves to spend quality time with friends, try new foods and volunteer. You can...