Hawks too much for Cowgirls in key district match
Overwhelmed by Hebron's strong offense, Coppell fought hard against the Hawks in the second and third set, but it was too late. Hebron swept the Cowgirls in three sets, 25-9, 25-22, 25-19. Coppell is now 4-3 in District 6-6A, while powerhouse Hebron is 5-2. 
After Hebron's overpowering hits and Coppell's communication errors in the first set, the Cowgirls were determined to win the second set, but fell short. An extremely long rally left the audience in suspense, as the scoring was back and forth. Coppell junior middle blocker Madison Gilliand's kill tied the score at 18. However, Hebron senior outside hitter Cassandra Dyoub's hit regained their lead which they held until the end of the set. 
The points gained by rallies in the second and third set were partially due to kills by Coppell sophomore outside hitter Haley Holz and freshman outside hitter and middle blocker Reagan Engler. 
The first set, 25-9, was frustrating for the Cowgirls as communication errors left Hebron's hits unresponded to. The Hawk's strategic blocks prevented the Cowgirls from scoring critical points, as they cruised to the victory.
Most of the errors in the first set were a result of poor execution of strategies and the initial shock after seeing Hebron's strong plays. It was evident that the Cowgirls were taken back by the Hawk's dominating offense. 
"In the first set, [it felt like] we just didn't play at all." Coppell senior defensive specialist Isabelle Bowles said "[Even in the other sets] we just played better, but we didn't play our best."
The match left the Cowgirls very disappointed, as they prepared the right strategies but the execution lead them to a loss. 
"[We] just [needed] to execute what we practiced and get the ball over to the other side." Bowles said. 
The Cowgirls will play Nimitz at 6:30 p.m. on Tuesday.
Follow Anvitha Reddy (anvithareddytx) and @SidekickSports on Twitter.
About the Contributors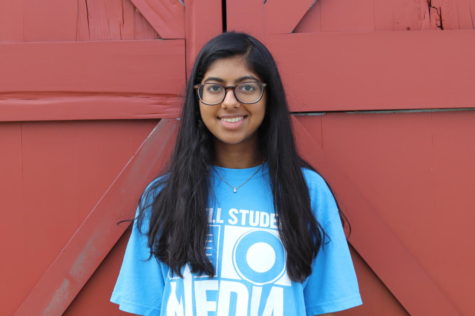 Anvitha Reddy, Staff Writer
Anvitha Reddy is a sophomore and first-year staff writer for The Sidekick. When she's not at school, she's most likely watching Netflix or keeping up with...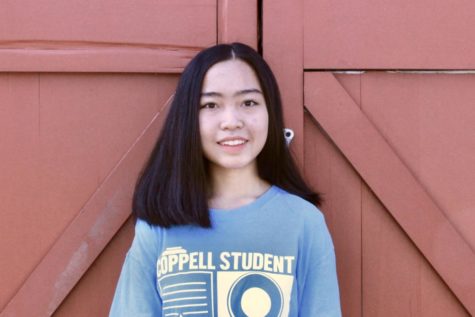 Tracy Tran, Staff Writer/Photographer
Tracy is a sophomore and a first-year writer on The Sidekick. She loves to travel, spend quality time with friends, take photos and try new foods. You...