Q&A: Arney turning fresh page at CHS9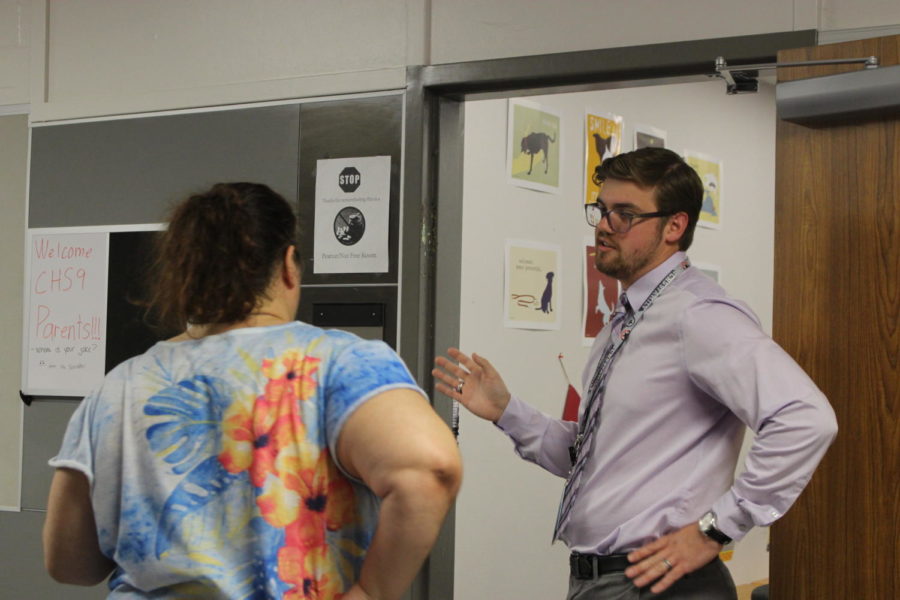 Christopher Arney is a new honors English teacher at CHS9. Starting his first year of teaching, Arney understands the academic struggles his students may face in high school, struggling himself under the application of a traditional Catholic school system in the past. With a love of thematic reading and a link to the past, Arney hopes to bring a new life to the classroom.
Why did you become a teacher? 
I grew up in a Catholic private school and didn't do too well in high school, but I knew I was smart. It was the traditional teaching style that made me struggle. Ultimately [it was] the experience that made me want to become a teacher and bring a different sense of life into the classroom.
What do you expect to gain from your first year of teaching?
I want to cement my skills as a teacher, get my feet wet. Teaching now, it's similar to what I read in the books; now that I am here it's more surreal. I have a whole classroom, I have students, everything feels real now.
What's your favorite aspect about teaching at CHS9? 
I love the students here at CHS9. They are different from any other set of students; they are all so unique. They have a different work ethic, a different culture. I have just fallen in love with it all.
Do you like to incorporate the themes of books you read into your teaching?
I very much do. I believe there is always something more to take away from the classroom than just the lesson taught. There is always something that can be taught and applied to life.
What is hard about the subject that you teach?
Thinking black and white in English is tough because there are simply many gray areas to explore – there are many thoughts, opinions and perceptions to texts and themes. Especially with themes of books, their messages require critical thinking skills and looking outside the box. Sometimes, students may have trouble diving deep into those types of concepts.
What are your favorite memories from when you were a freshman in high school?
Probably the freedom of that year. The transition between middle school and high school [brought] a lot of changes. For one, you are considered a young adult with more responsibility, more free time, not too much was asked of you. There wasn't a rigid structure as one would find back in middle school.
Did you have a favorite teacher in high school?
Senior year I had a teacher who was very different from the old school teachers who taught at my school. This teacher was much more progressive, there was more freedom to explore and thrive deeper into things in the classroom, and it opened my eyes to what teaching is really like.
How would you describe your teaching style?
My classroom is much more student-centered, I keep lectures to a minimum and let my students explore and interact with what they are learning. In a sense, I act more as a guide or mentor, as I make sure they are responsible for their own learning while still being there for any questions or help.
What's your favorite part about the subject you teach?
My favorite unit to explore is short stories and creative writing because it's a way to bring life lessons to the classroom and expand students in their own thoughts and perspectives.
What unique activities do you do with your class?
There's this project we are going to do where I let them pick a book they want to read, and I interview them about it after they have read it and ask them questions about the book and concepts of life they can apply it to. I make them dress up, and it's very professional. In that sort of set-up environment, it's a way for me to see their views, beliefs and thought process on the themes of life.
Follow Sarah (@Sarah.hab1) and @CHSCampusNews on Twitter
About the Writer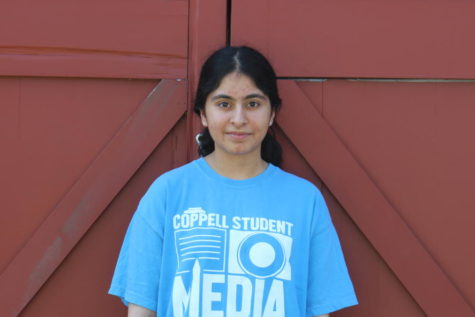 Sarah Habib, Staff Writer
Sarah Habib is a junior and first-year staff writer for The Sidekick. In her free time she enjoys stressing out about school, exploring different kinds...