Enjoy sunny days with these summer cookout recipes
Summer in Texas can sometimes drain all energy out of oneself, but with good food, the heat will be a little more bearable. Grab a seat outside, fire up the grill and enjoy a great meal with these recipes.
Grilled Pepper Steak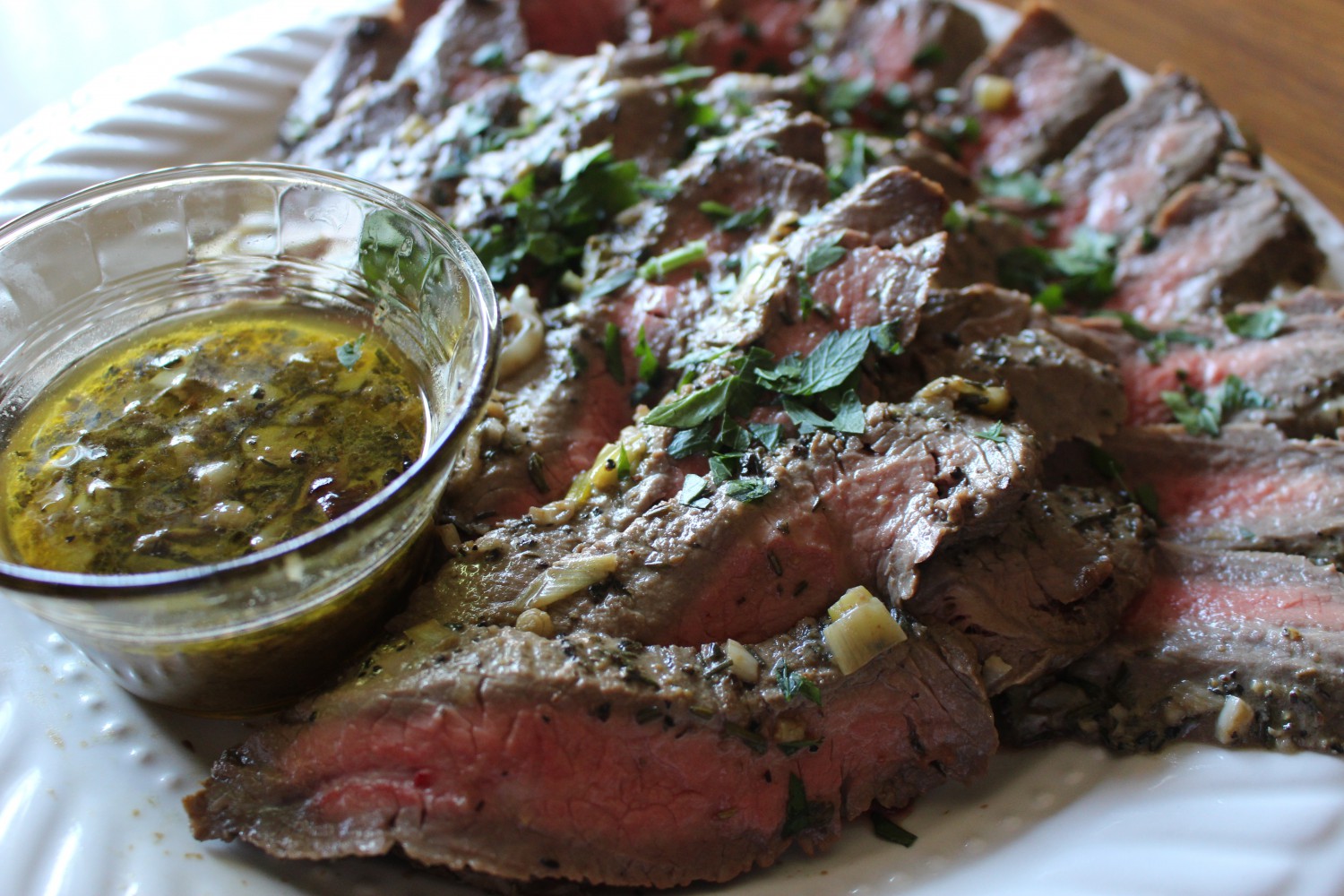 A twist on traditional steak, grilled pepper steak is a delicious centerpiece for a meal outdoors. Cook the steak to your liking and dip it in the extra marinade for an even bigger burst of flavor.
Servings: 4
1 ½ pounds flank steaks, trimmed (or larger)

¾ cup olive oil

⅓ cup red wine vinegar

4 ½ tablespoons Dijon mustard

1 ½ teaspoons garlic cloves, minced

¼ cup green onion, minced

2 teaspoons black pepper, ground

1 tablespoon thyme, fresh, minced (or 1 teaspoon dried, crumbled)

1 tablespoon rosemary, fresh, minced (or 1 teaspoon, dried, crumbled)

1 teaspoon salt
Directions:
In a medium-sized bowl, whisk oil, vinegar, Dijon, garlic, green onions, pepper, thyme, rosemary and salt. Place about ¾ cup of the marinade in a small plastic container.

Place flank steak in a gallon-sized Ziploc freezer bag. Place the remaining marinade in the bowl over the flank steak in the freezer bag. Marinate for at least one hour.

Grill or broil steak to desired doneness, while basting with reserved marinade. Remove from heat and let cool completely (about 10-15 minutes).

Slice against the grain, package, cover with remaining marinade and drippings, label and refrigerate.
Caesar Salad Spears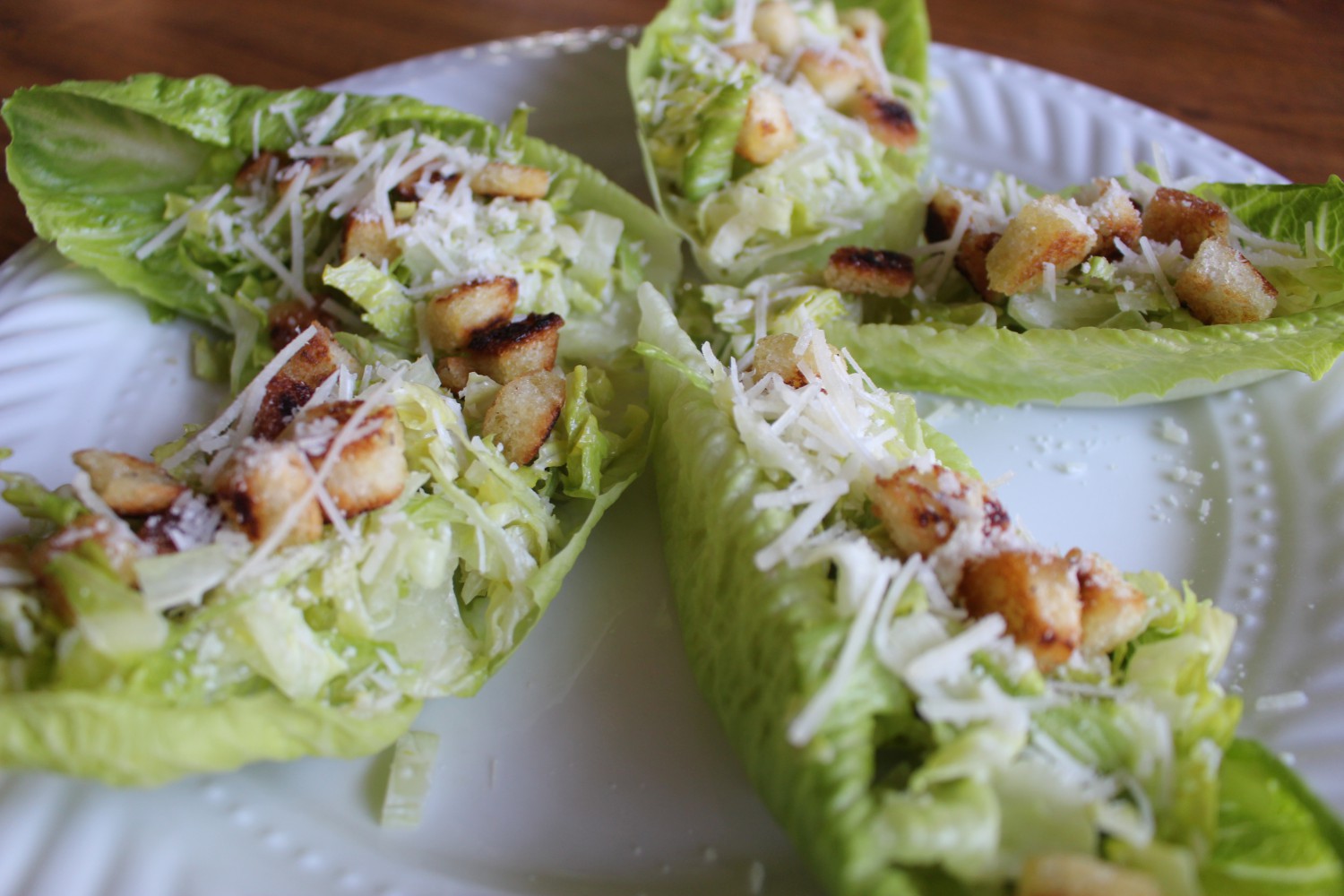 Something about putting caesar salad into "spear" form suddenly makes it so much more exciting. It is a great appetizer to enjoy over conversation with friends and family.
Servings: 32
8 Belgian endive

½ teaspoon lemon zest

3 anchovy fillets, mashed

Salt and pepper

2 tablespoons lemon juice

2 cups white bread, ¼-inch dice

½ cup Parmesan cheese

¼ cup mayonnaise

1 small garlic clove, smashed

4 tablespoons olive oil
Directions:
Preheat the oven to 350 degrees. In a medium bowl, toss the bread with 2 tablespoons of the olive oil and season with salt and pepper. Spread the bread on a baking sheet and toast for about 10 minutes, stirring once until golden and crisp. Remove from oven and set aside to cool.

Meanwhile, in the same bowl, using a spoon, mash the anchovies to a paste with the garlic and a pinch of salt. Whisk in the mayonnaise, lemon zest and lemon juice, then whisk in the remaining 2 tablespoons of olive oil and season with salt and pepper. Stir in the ¼ cup of grated cheese.

Trim the endives and remove the 32 largest leaves from heads. Stack the leaves and trim them to about 4 inches. Thinly slice the remaining endive (you should have about 3 cups).

Package endive spears, endive trimmings, dressing, remaining Parmesan cheese and croutons separately. Refrigerate endive and dressing and leave croutons uncovered at room temperature (so they remain crispy).

When reheating, toss endive trimmings with the dressing. Spoon the salad onto each spear and garnish with the croutons and grated cheese. Serve immediately.
Key Lime Dessert Cups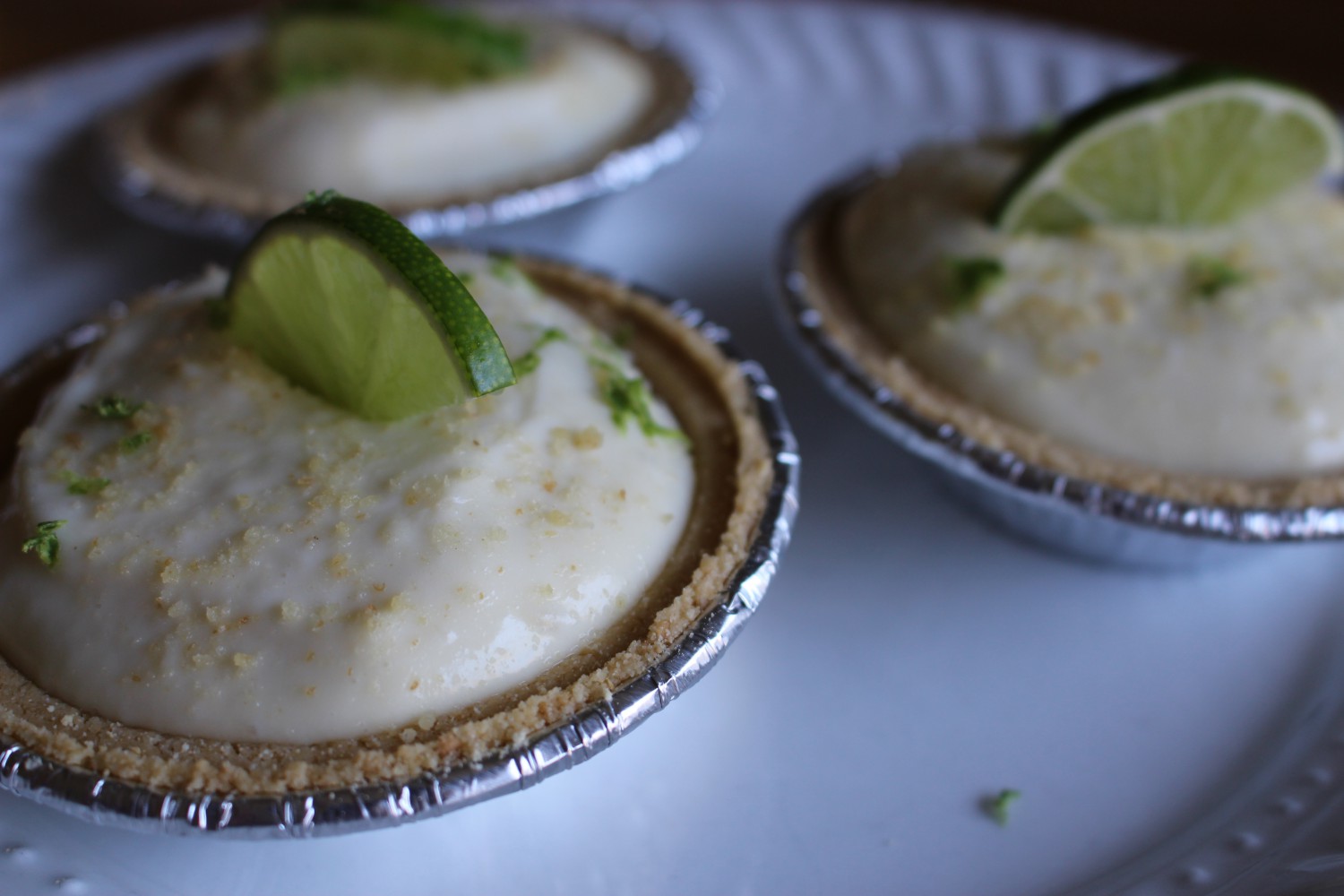 Key lime dessert cups provide a refreshing conclusion to a summer cookout. The graham cracker crust is the perfect consistency and tastes delicious with the smooth cream cheese filling. This recipe will definitely make you pucker.
Servings: 8
8 ounces cream cheese, softened

1 14 oz. can condensed milk, sweetened

⅔ cup key lime juice

8 graham cracker tart shells, individual

Graham cracker crumbs (optional), for garnish

Whipped cream (optional), for garnish

2 key limes – 1 zested, 1 sliced for garnish
Directions:
Beat softened cream cheese and milk together with a mixer until the consistency is smooth.

Add the lime juice and zest; then combine until the mixture is uniform.

Pour into small baked tart shells or small serving glasses. Refrigerate until set (about 1 hour or less).

Pipe or spoon a teaspoon of whipped cream on top. Garnish with a quarter of a key lime slice.
Follow @anthonycesario_ on Twitter