Harmony of music, math
Kosh balances cello, teaching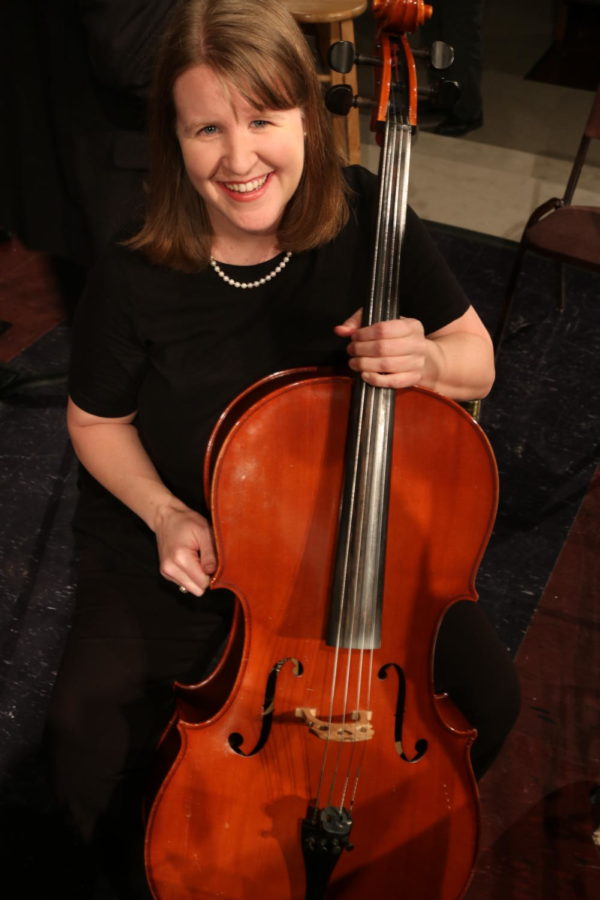 In fifth grade, Coppell High School math teacher Karie Kosh joined North Hansen Elementary School's after-school string program. Unlike most kids who choose a stringed instrument, Kosh never wished to play the violin.
"I decided the violin and viola were too squeaky so I wanted to play cello," Kosh said.
Spending quite a bit of her time with other people in her school orchestra made it quickly became Kosh's niche.
"Playing the cello gave me a community. Being part of the high school orchestra, going on those trips, that's hugely important," Kosh said
Playing through middle school at Hildebrandt Intermediate School and high school at Klein Oak High School invoked a love for the instrument in Kosh that inspired her to continue playing on the side at Texas A&M University.
After college, the opportunities to continue playing became more scarce and life became busier which gave Kosh less time to play. Then, 16 years ago, Kosh decided to join the Flower Mound Community Orchestra, where she has been playing ever since.
Four years after she joined FMCO, Kosh began teaching at Coppell High School, where she is able to apply lessons she learned through her orchestral experience to her students' benefit.
"It helps me remember what it's like to not be the boss, because in my classroom I'm the boss, but in the orchestra, I am not," Kosh said "It reminds me: I can't call a kid out like that because I didn't like being called out like that at rehearsal."
Kosh's persona in the classroom, along with her love for math, makes her a teacher loved by many.
"Her positive energy in the classroom is awesome because she's always cracking jokes and really excited to teach," CHS junior Kate Spencer said. "She's very enthusiastic about what she does, and she's always able to explain things really well. She actually cares about if you're understanding things or not."
In addition to her excitement for teaching, her love for music has created bonds with her musically inclined students.
"When a teacher can relate to you on something personal it just enhances the connection you have with them because you understand each other more," CHS band and honors precalculus junior Jacqueline Palmer said. "It's just cool when you can talk about something that's not just the subject."
Many studies show playing an instrument from an early age boosts brain development. The understanding of beats, rhythm and scales helps children recognize patterns and flourish in many areas, including math.
"
I like things that have order and beauty to them, and I like that in both music and math,"
"I like things that have order and beauty to them, and I like that in both music and math," Kosh said. "When I see the underlying structure and the beauty behind them, I really appreciate it. I just really appreciate the mathematical aspects of music."
Kosh finds that although she loves playing cello alone, she prefers to be part of an ensemble.
"I love exposure to new music, and being in an orchestra where they pick the music that we play broadens my understanding of classical music," Kosh said. "There's just something about being in an ensemble that's edifying and uplifting. You're part of this group, and you're working together."
Kosh discovered a new passion for playing in ensemble several years ago when her group had the opportunity to play Mozart's Requiem in D minor.
"It is one of the best pieces by arguably one of the best composers in the history of the world, and I got to be part of it," Kosh said. "When you have full orchestra and choir, that is the epitome of music."
Follow Charlotte on Twitter @CharlotteVanyo
About the Writer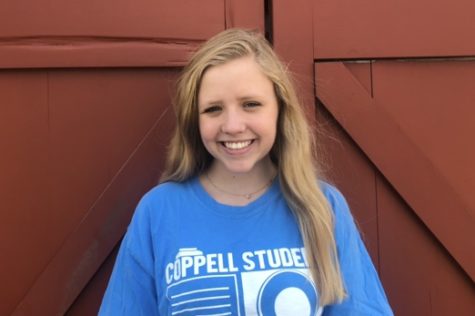 Charlotte Vanyo, Visual Media Editor
Charlotte is a senior and the Visual Media Editor for The Sidekick. You may have seen her dancing and singing around a stage in a local musical or volunteering...