Freshman's overtime goal sends Coppell to regional quarterfinals
BEDFORD – Although it took all of regulation and another four minutes for the first goal to go in, it was still a thrilling match between the Coppell girls soccer team and Mansfield Lake Ridge.
Coppell (26-1-1) defeated the Eagles (10-3-1), 1-0, in the Class 6A Region I area playoffs.
The Cowgirls play Southlake Carroll tomorrow night at 7:30 p.m. at Denton High School in the regional quarterfinals.
The Cowgirls won in overtime with a goal by freshman forward Michelle Pak on a rebound. Senior Rebecca Watley pushed through a defender and took a shot, which the goalkeeper saved. However, Pak was there to put the ball in after it bounced off the goalie.
Lake Ridge's defense was solid, as is evident in the low score, but one of its main strengths is speed. Almost every scoring opportunity was created on a long, albeit quick, run by one or two players who ran the ball up the field.
"We knew going in they were going to be pretty fast," Coppell coach Ryan Dunlevy said. "We really tried to exploit that in transition going the other way. It wasn't pretty, but at the end of the day I'm happy with my girls."
And indeed, it was not pretty the entire game. Two yellow cards were awarded throughout the game, as well as constant frustration and aggressiveness from both sides. That competitive spirit served as a motivator for many of the players.
"I noticed [the goalie] was blocking all my shots and I really wanted to get one in," senior Jocelyn Alonzo said. "I figured the only way was to either go faster or make her work harder, so that's what I did."
Although Alonzo did not score, she was a main component in many of Coppell's scoring opportunities, including two set-plays from a free kick and a corner kick.
"It'll be a great game," Dunlevy said. "It will come down to who wants to do the little things right and a little bit of luck along the way."
Follow @SidekickSports on Twitter for updates on tomorrow's game, as well as live-coverage tweeting.
About the Contributors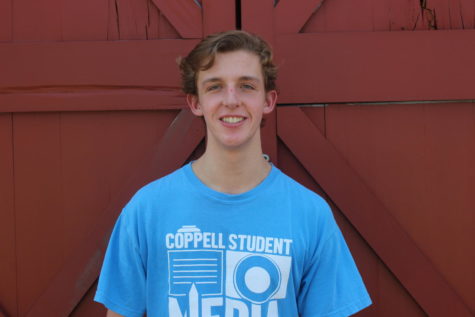 Nicholas Pranske, Executive Copy and Design Editor
Nicholas is a senior and in his third year on The Sidekick staff. He enjoys reading the encyclopedia cover to cover and polishing shoes. You can often...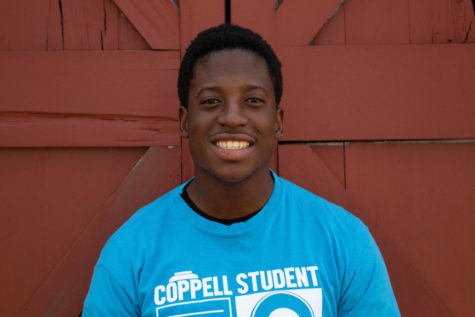 Anthony Onalaja, Staff Photographer
Anthony Onalaja is a junior and first year photographer on The Sidekick. Outside of school Anthony enjoys photography and fixing phones.