Spring into the new season with these delicious recipes
Spring weather in Texas may change at the snap of the finger, but on those sunny, perfect-weather days, nothing is better than enjoying a delicious meal outside.
Whether you want to eat lunch with your family on the patio or spread out a blanket for a picnic at the park, these recipes will help you make the most out of any spring feast.
Bruschetta with Sundried Tomato and Mozzarella
These delicious appetizers pack flavor into every bite, making them perfect for a picnic or any spring-themed meal.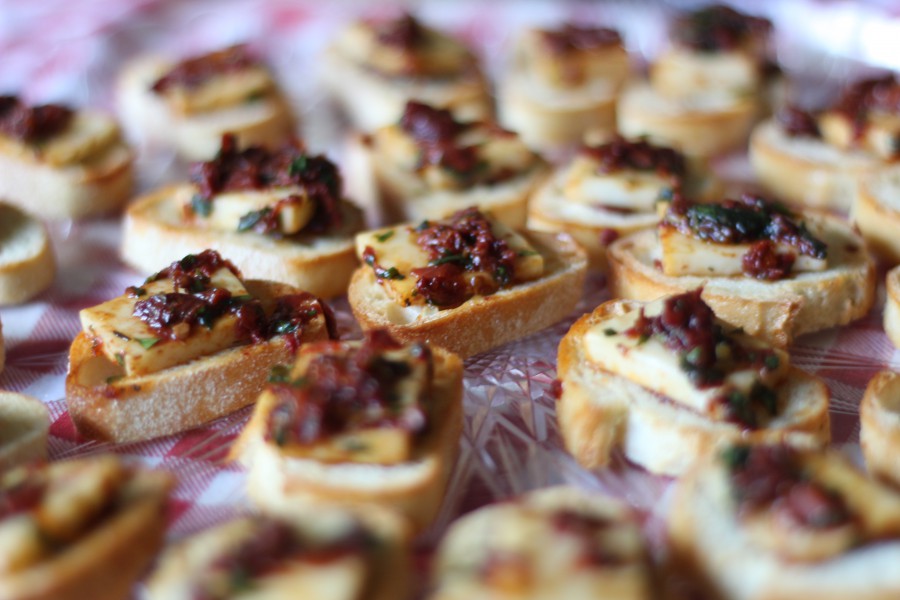 Servings: 4
1 loaf French bread, cut in ½-inch slices

2 tablespoons extra virgin olive oil

1 large garlic clove

¼ cup chopped sundried tomato

¼ cup sliced Mozzarella cheese

1 tablespoon fresh, chopped basil

1 ½ teaspoons balsamic vinegar

Kosher salt

Black pepper
Directions:
Toast bread until golden in a 500 degree Fahrenheit oven.

Brush toast with olive oil and rub with garlic. Set aside.

Combine remaining ingredients in a separate bowl and let flavors combine for at least 1 hour.

Top toast with tomato mixture and serve immediately.
Spring Pasta Salad
A picnic staple, pasta salad provides a healthy and hearty addition to any meal, and this Spring Pasta Salad is no different. Add a variety of vegetables to personalize the salad to your tastes — I prefer broccoli, cucumbers and tomatoes.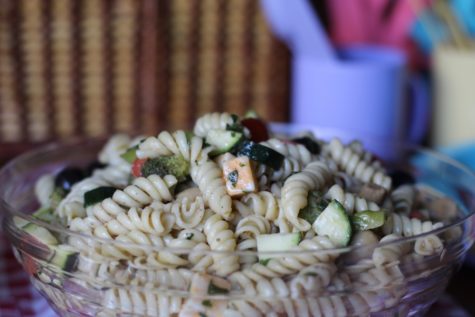 Servings: 4
8 ounces rotelle pasta, dry

2 ½ cups vegetables, assorted, bite-sized (or more if desired)

¼ cup apple cider vinegar

2 tablespoons water

2 ounces Italian salad dressing mix, dry

½ cup oil

¼ cup fresh, minced basil

⅛ cup fresh, minced parsley

1 ½ cups cubed cheese (chef's choice)

6 ounces pepperoni

3 ounces black olives
Directions:
Boil pasta in salted water until al dente. Immerse in ice water until cool, then drain.

Blanch any vegetables, such as broccoli, carrots, cauliflower, snap peas, etc. Refresh each one in ice water. Cut others, such as zucchini, yellow squash, mushrooms or bell peppers, into small or bite-sized pieces.

Mix vinegar with water and contents of salad dressing packet. Whisk in the oil until well-blended, and then add minced basil and parsley.

Toss the pasta with the vegetables, cheese and dressing. Place in containers and refrigerate.
Cliff's Berry Surprise
While the identity of "Cliff" may be a mystery, the deliciousness of this dish is definitely not. It is a berry-covered cake that is tasty both cold from the refrigerator and warm from the microwave. Serve with vanilla ice cream or whipped cream for an even sweeter treat.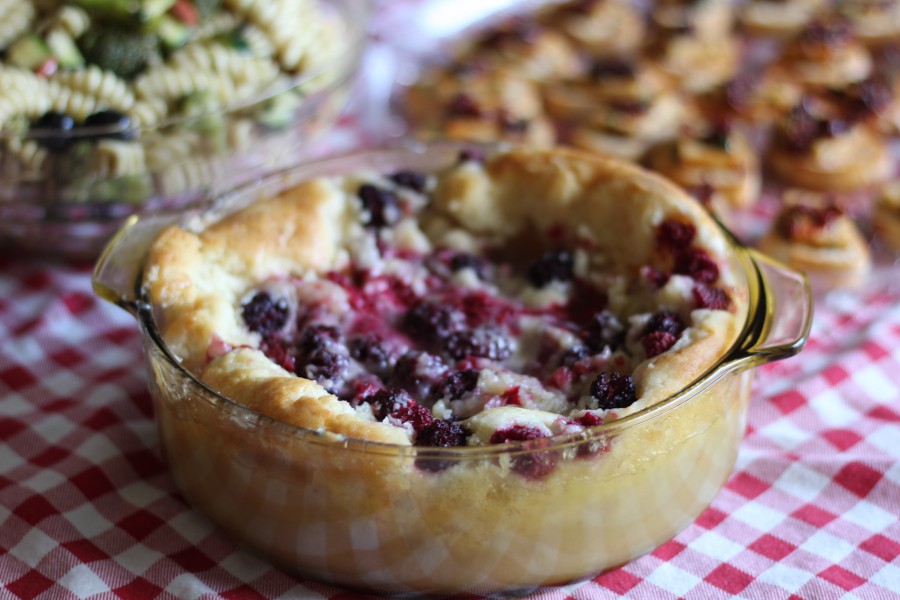 Servings: 6
2 cups sugar

⅓ cup butter

2 cups all-purpose flour, sifted

2 teaspoons baking powder

1 teaspoon salt

1 cup milk

2 cups blackberries (or raspberries), fresh or frozen

2 cups water, boiling
Directions:
Preheat oven to 350 degrees.

Cream butter with 1 cup sugar.

Add flour, baking powder, salt and milk. Mix well.

Pour batter into 9×12-inch pan.

Sprinkle berries over top, distributing evenly.

Sprinkle remaining cup of sugar over all.

Slowly pour boiling water on top of this. Do not mix or stir.

Carefully place on center rack of preheated oven and bake until top is golden brown, about 50-60 minutes.

When done, top will be a delicious white cake with blackberry pudding sauce on the bottom.
Follow @anthonycesario_ on Twitter