Purely Rhythmic breaks cultural barriers through music with Grammy nominee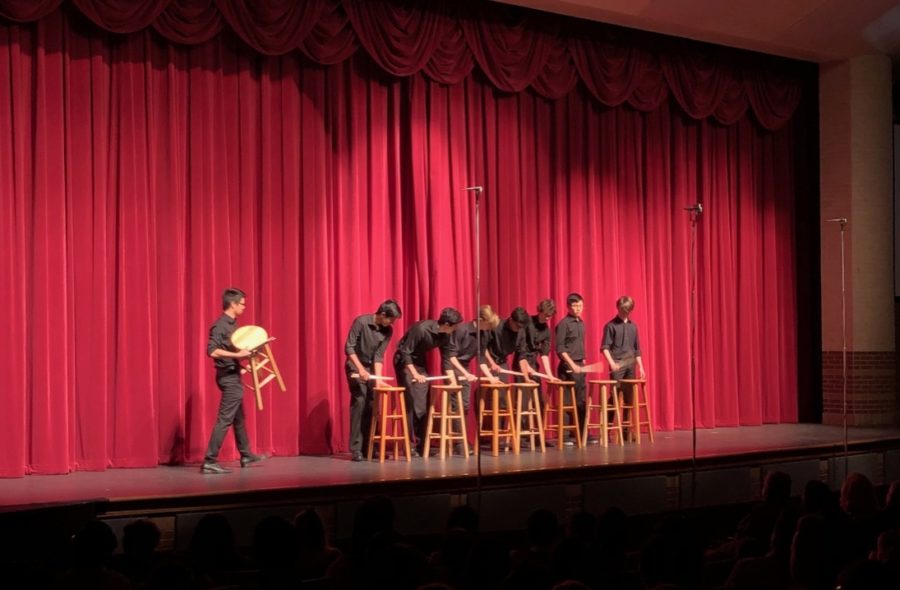 Echoes of marimbas and rattles intensify the atmosphere as the music builds. One by one, percussionists join in with their own unique sounds to build up the beat, intriguing the audience.
At its loudest peak, the song pauses. As the audience holds its breath, the song flows into its next piece with ease.
Last night, percussionists from schools all around Coppell brought the CHS auditorium to life with Purely Rhythmic, an annual percussion show serving as a large-scale fundraiser for the Coppell percussion program.
The music selection varied in both its musicality and cultural diversity. Songs of different backgrounds were represented throughout the show, from the ancient Chinese song "I Ching" by Dwayne Rice to an original work composed by CHS students. An assortment of instruments were used in songs throughout the night, giving the concert diverse sounds all while staying within the percussion family of instruments.
This year's show featured the work of Poovalur Sriji, the show's guest artist.
Sriji is a prolific composer, performer, educator and 'A' Top grade artist recognized by All India Radio who studied South Indian classical music from his father, P. A. Venkataraman. He has received several awards from leading institutions, and the album Tabula Rasa, which he composed and performed with Béla Fleck, V. M. Bhatt and J. P. Chen, was nominated for a Grammy.
"Watching everyone showcase such unique pieces of music was really fun to watch," CHS junior alto saxophonist Catherine Yang said. "They're people I really admire and seeing them dance around and have fun while they perform was the best."
For the percussionists, many memories made up the preparation for this anticipated concert. The united community created not only within percussion, but across band members as a whole, was emphasized greatly.
"There's nothing more gratifying than seeing all that hard work pay off," CHS junior percussionist Vedin Barve said. "You would expect that we become a family since we're basically spending 24 hours a day, seven days a week together but honestly, it has grown into something so much more than that."
The concert concluded with an energetic performance of artist Sriji's song "Maritime Silk Road" played by the CHS percussion ensemble and Sriji, followed by an immediate standing ovation from the packed auditorium.
"To people who want to join band: I know a lot of people have stereotypes about band; even I thought them before I joined," CHS sophomore percussionist Lily Lee said. "You really just have to take initiative and give band a try, because I think band is a great opportunity that you shouldn't pass."
Follow Sarah on twitter @syw6338
About the Contributors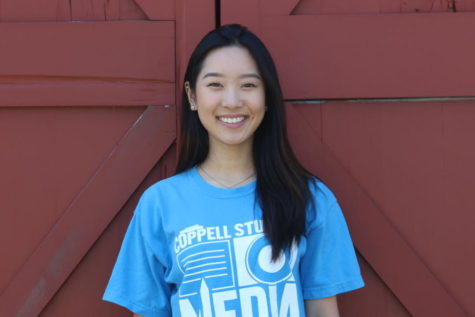 Sarah Woo, Staff Writer
Sarah is a senior and a second-year staff writer on The Sidekick. In her free time, you can probably find her sleeping inconsistently, playing games or...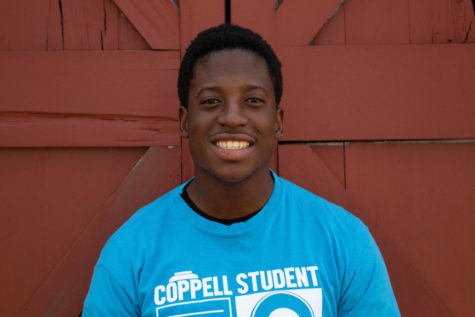 Anthony Onalaja, Staff Photographer
Anthony Onalaja is a junior and first year photographer on The Sidekick. Outside of school Anthony enjoys photography and fixing phones.