Unbeatable beat: Purely Rhythmic Show rolling into action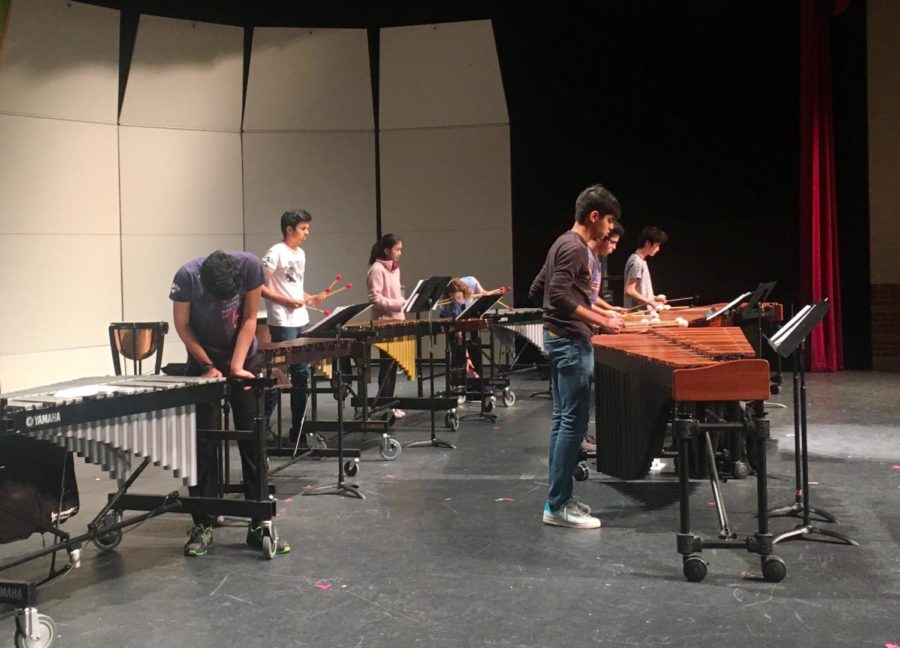 Shoulder to shoulder, percussionists line up within the walls of the Coppell High School auditorium. The audience rumbles until finally, it pauses: the show has begun.
Tomorrow at 7 p.m. in the CHS auditorium, the Coppell band, alongside all the Coppell middle school bands, are performing in Purely Rhythmic, an annual percussion show serving as a large-scale fundraiser.  Bands from each school will entertain the audience with their wide variety of music selections, all while simultaneously raising money for the Coppell percussion program.
"I'm looking forward to being able to enjoy the moment with the people I've worked hard with throughout these nine weeks," CHS sophomore percussionist Joshua Ahn said. "It's also a great opportunity for the middle schoolers to see what they'll be doing here and for us to interact with them before they come to the high school."
This year's show will feature the work of Poovalur Sriji.
Sriji is a prolific composer, performer, educator and 'A' Top grade artist recognized by All India Radio who studied South Indian classical music from his father, P. A. Venkataraman. He has received several awards from leading institutions, and the album Tabula Rasa, which he composed and performed with Béla Fleck, V. M. Bhatt and J. P. Chen, was nominated for a Grammy.
With months of daily rehearsals under their belts, all the performers involved are set to show off their unique abilities.
"The audience will definitely love it," Ahn said. "All our pieces are great, and seeing the audience's reactions to the hard work we've put into them will make [the practice] worth it."
Admission is $8 for adults and $5 for students.
Follow Sarah on twitter @syw6338
About the Contributor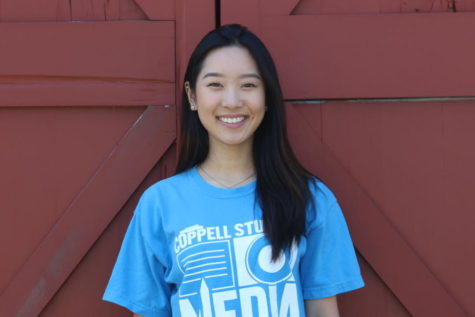 Sarah Woo, Staff Writer
Sarah is a senior and a second-year staff writer on The Sidekick. In her free time, you can probably find her sleeping inconsistently, playing games or...