Travel, family, full stomachs
Different cultures, traditions during holiday season
With the diverse community at Coppell High School, the holiday season means different things to different people. From recipes to simple traditions to attending events, the variation at CHS is incredible. Follow these students through their adventures during the holidays.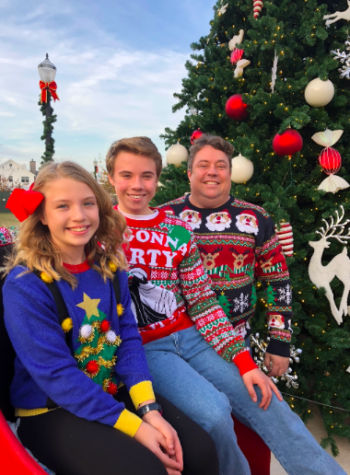 Coppell High School junior Justin Dodd starts off the holiday season by attending holiday parties and setting up a tree in the beginning of December. He commemorates the holidays by participating in Advent events such as Advent calendars, lighting candles at church and Advent wreaths. Each Sunday during December, Dodd and his family light a different candle on the wreath and on Christmas they light the center candle. Furthermore, on Christmas Eve he goes to a service in church. On Christmas Day, his family makes baked potatoes, turkey and green bean casseroles and spends the day at their lakehouse on Elberta Lake in East Texas.
"On Christmas we go to our lakehouse to spend time with our family and have a big meal and then give presents. We emphasize having our whole family together, a lot of my cousins who don't live in Texas anymore fly in and we all spend the holidays together."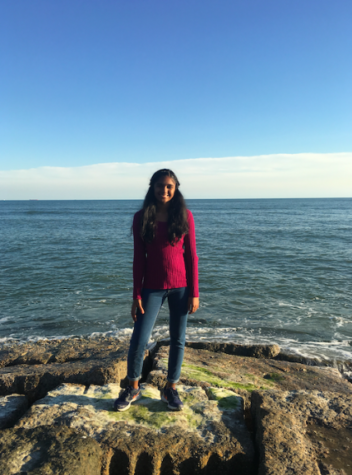 Coppell High School sophomore Varshini Suresh takes the holidays as an opportunity to travel and experience the holidays in different ways. Suresh's family takes long drives to nearby states such as New Mexico and takes trips down to the ocean to cities such as Galveston. For Suresh, it is either the beach or snow. Every year Suresh visits Grapevine's Gaylord Texan to see the ice sculptures. In addition, since she was 4, her family drives to Plano to see Christmas lights.
"During the holiday time, my sister and I have a bake off where we each bake a cake out of scratch. In my family, we make Victoria sponge cake from scratch filled with raspberry jam and whipped cream. This is probably my favorite and the only desert my mom can bake without messing it up in some way."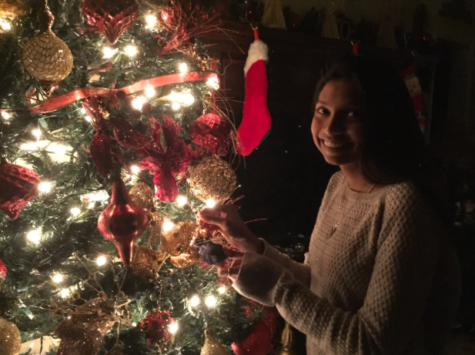 In Coppell High School senior Isabel Mascarenhas's house, the typical anticipation on Christmas morning does not occur. Instead, Mascarenhas opens presents after her family attends church that morning. Mascarenhas goes Christmas caroling with her friends, plays games and sees The Christmas Carol with her family. Her family also sets up two different Christmas trees, one that is decorated very elaborately and one that is for her and her siblings to experiment with.
"One thing my family does every Christmas is baking, but not just regular cookies. We typically make a Goan Christmas sweet called kulkuls. The smell in the kitchen is amazing and always reminds me of home and family. Every year we also make sorpotel, a pork dish and puris to eat the sorpotel with."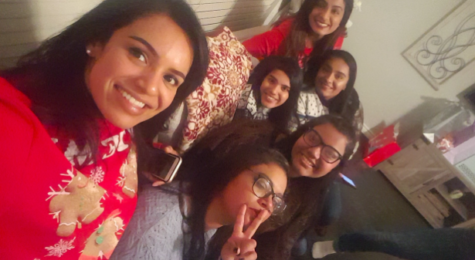 Coppell High School senior Dhannya Johnster is the youngest in her family, with her cousins either already working or in college, so to her, the holiday season is the one time of the year they can all meet up and celebrate. Each year, the Johnster family hosts a Christmas party at their house with a potluck dinner. The party has a theme, last year being ugly sweaters. Younger family members play secret santa and when it comes to getting each other gifts, they have a strict rule of no cash and only physical gifts.
"The recipes I cook with my family are usually American. We do this because it's a change from all the Indian food we eat at other reunions. Some of the most memorable ones include pizza bread, spicy pasta and Christmas tree cake balls. The pizza bread and the spicy pasta are my mom's recipe. Personally, I feel like Christmas would not complete without them. The Christmas tree cake balls are actually my creation. I found the recipe online and make different sizes of cake balls and stack them on top of each other, which give the ultimate finish to the feast for Christmas."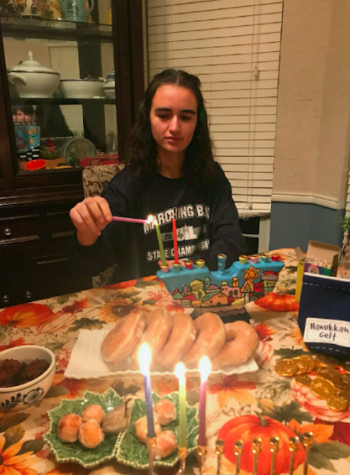 Coppell High School junior Nina Fernandes spends the holiday season celebrating two prominent holidays; Christmas and Hanukkah. One typical Hanukkah tradition Fernandes does is play dreidel. Instead of attending a synagogue, she celebrates at home. Every night during Hanukkah, the Fernandes family goes out and buys candles to light the manohara and afterwards, says a prayer. They cook ladkuhs, potato pancakes that go well with sour cream and applesauce, they also make chocolate coins called Hanukkah gelts and donuts which are all traditional Jewish dishes.
"My mom is the one who's Jewish so we put more importance into the actual reason behind the celebration. We read the story of Hanukkah on the first night of Hanukkah, and so we focus on the historic aspect of it and like why we're doing it. Whereas for Christmas it's just a time for us to exchange gifts."
Follow Anika @AnikaArutla