Three seasonal drinks to keep you warm through the holidays
Texas may not be expecting snow this year, but the pleasant chill in the air is as good a reminder of the coming holiday season as any.
With winter weather sparkling on the horizon, many of us find ourselves in want of something warm to keep us company through the holidays— and what could be better than a steaming mug of heavenly goodness?
Here are some of the classic holiday drinks my best friend and I love to indulge in, each with our own unique kick.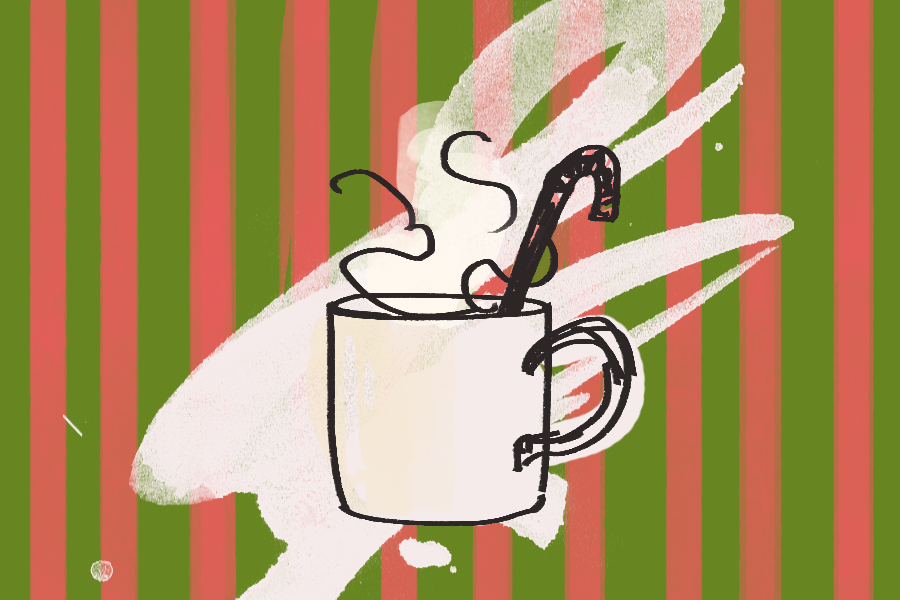 Cinnamon-Peppermint Hot Chocolate Mix
This hot chocolate mix will not only keep you toasty, but give your palette a refreshing, spicy kick.
Ingredients:
1 3/4 cups nonfat dry milk powder

1 cup sugar

1/2 cup creamer

1/2 cup baking cocoa

1/2 teaspoon ground cinnamon

10-15 peppermint candies or 2-3 candy canes

1 cup miniature marshmallows

3/4 cup hot milk
Directions:
Unwrap peppermint candies and place in Ziploc bag. Crush with a pestle or other heavy object. If you are using candy canes, break them into smaller segments beforehand.

Combine milk powder, sugar, creamer, cocoa and cinnamon in a large bowl; mix well before adding marshmallows.

Store in an airtight container in a cool, dry place for up to three months.

To prepare one serving, dissolve 3 tablespoons hot chocolate mix into hot milk.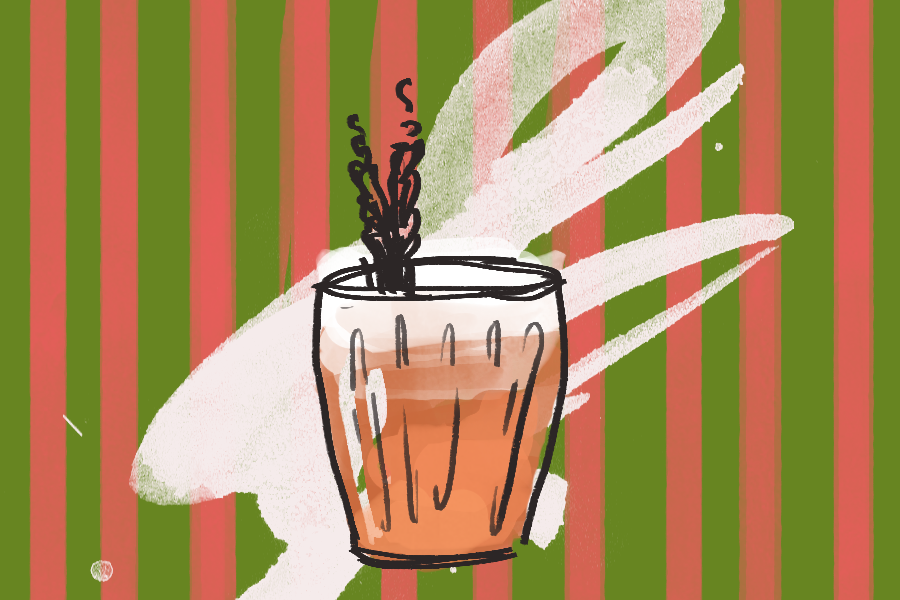 Orange and Jujube Cider
Apple cider is a hallmark winter beverage. With its cozy sweetness and pleasant tang, it has long been a personal favorite. I have added a non-traditional twist using jujube fruits, my mother's favorite organic sweetener for drinks. This recipe serves eight people.
Ingredients:
8 cups fresh apple cider or apple juice

2 teaspoons ground cinnamon or 2 cinnamon sticks

1/8 teaspoon grated nutmeg

1 cup dried jujube fruit

1 orange, cut into slices

8 cinnamon sticks

1 cup sweetened whipped cream
Directions:
Heat the cider, cinnamon, nutmeg, jujubes and orange slices together in a saucepan.

Cook over medium heat for 5 minutes or until the mixture is hot; stir well. Jujubes should ideally soften and crack.

Strain the cider into a pitcher or individual mugs.

For an additional flourish, add cinnamon sticks, dried jujubes and a twirl of whipped cream on top.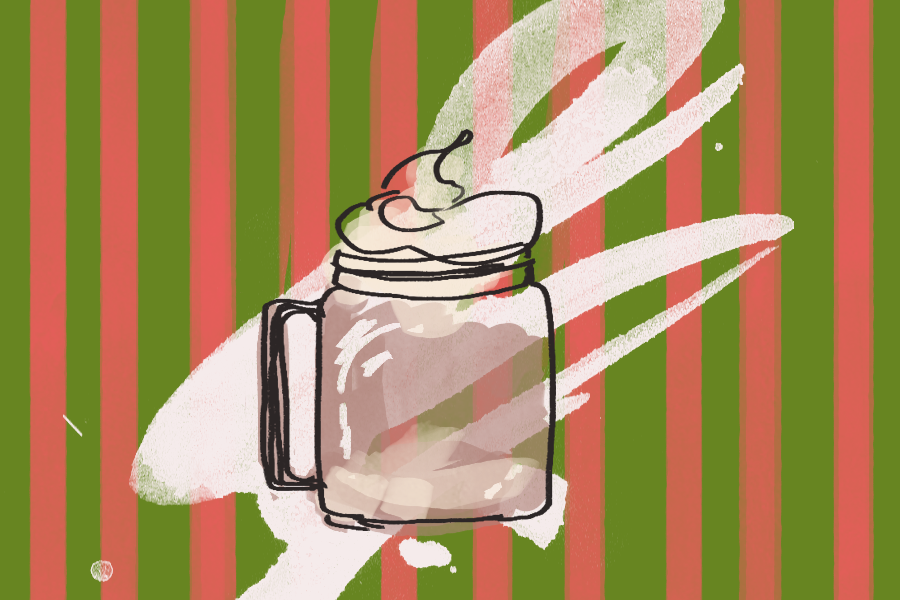 Cinnamon Butterbeer
Butterbeer is the beloved fictional drink from Harry Potter. Not to worry – you won't need to have read the books to enjoy this sweet, fizzy drink. This recipe is inspired by Spoon University and makes six servings.
Ingredients:
1 pint of vanilla ice cream softened

1/2 stick butter, at room temperature

1/3 cup brown sugar

2 teaspoons ground cinnamon

1/2 teaspoon ground nutmeg

1/4 teaspoon ground cloves

24 oz. vanilla cream soda (cold)
Directions:
Allow ice cream to soften for about 30 minutes, while bringing butter to room temperature for about 2 hours.

Blend butter, sugar and spices in large bowl.

Add ice cream and freeze for 10 – 20 minutes.

Heat cream soda in a pot until warm but still carbonated (at least 3 minutes).

Fill each glass with a scoop of ice cream mixture and pour warmed cream soda over ice cream.