NHS opens application for eligible juniors, seniors
Coppell High School National Honor Society continues its application process for eligible juniors and seniors for the 2018-19 school year.
A club with more than 700 members, NHS promotes both academic excellence and volunteering.
Requirements for admittance include meeting the criteria of a GPA higher than 4.8 along with a three-part application packet. This includes a cover letter or essay, resume, along with two CHS teachers and one outside reference letters of recommendation.
The outside reference letter can be from an employer, religious or community leaders that are familiar with the applicant.
The packet must be inside of a manilla envelope with the following information: the student's name, ID number, second period and sixth period teacher along with their respective room numbers.
All components of the application must be submitted to NHS sponsor Kevin Casey from the applicant in room B214 by 4:30 p.m. on Oct. 19.
The only components not submitted by the applicant are the two recommendation letters from CHS teachers, as these must be delivered separately by the teachers to Casey.
Results will be announced to applicants on Oct. 19-20 during their second or sixth period class.
An initial and mandatory meeting for the newly accepted members will be held at 8:15 a.m. in room B214 on Nov. 2 or 4:30 p.m. on Nov. 5. Admitted members are also required to attend the induction ceremony on Nov. 12 in the CHS auditorium at 6:30 p.m.
About the Writer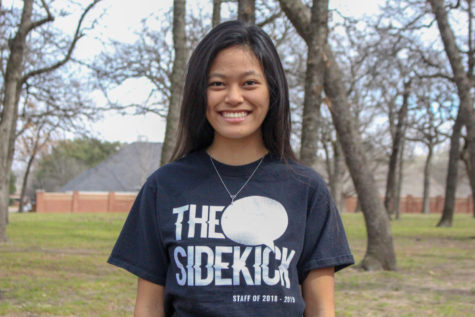 Christine Zacuai, Executive News Editor
Christine Zacuai is a senior and the Executive News Editor on The Sidekick. She is always searching for the next best pho spot and bingeing The Office....