CISD takes initiative to ramp up campus security for student safety
In a nation whose history has been riddled with numerous mass shootings and tragedies, the issue of school safety has risen to prominence recently with schools districts across the country, including Coppell ISD, giving student safety a spot in one of their paramount priorities.
Though the numbers show a sudden surge of importance given to security in schools, school shootings and tragedies continue to occur. In just the first five months of 2018, The Washington Post found 17 incidents of school shootings in the United States, the most since 1999, and compiled a database of school shootings in the last two decades that show the rise of the frequency of school tragedies through the years.
As result, at least 53 new school safety laws were passed in states in 2018 in order to battle the issue. Districts are spending millions of dollars to "harden" schools with new security measures and equipment, from bulletproof windows, metal detectors, and x-ray machines, to ID cards with panic buttons.
CISD Superintendent Brad Hunt addressed security and safety measures taken by CISD in the 2018-19 school year with the Coppell community on Facebook Live in a 47-minute long video. Hunt expanded on many of the new initiatives taken by the districts and provided answers to questions during the Facebook Live video. Throughout the video, he stresses that though security is increasingly becoming a priority, the district must keep student rights and freedoms in mind.
"We want to maintain a balance. We don't want to get so restricted that it changes what the school is like, but at the same time we need to not be so open that feel vulnerable and not protected," Hunt said.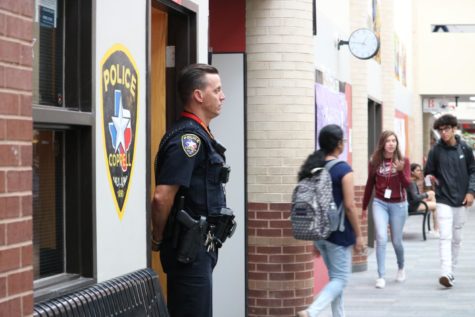 CISD associate superintendent Sid Grant also reiterated on Hunt's statement when asked about juggling safety and freedom in a school.
"Some schools take security very seriously and sometimes make schools effectively like prison… that's not something we want," Grant said. "The question is, how do you build and maintain a sense of security but also have an inviting, learning environment? That's something the school district and the community have to decide. How far do we want to go this?"
CISD has noticeably put a lot more attention to safety in the district this year, more than ever before. According to the 2018-2019 Budget Summary published by CISD, $697,733 of their yearly budget was dedicated to the security and safety in the district, which greatly towers over the $388,010 allotted to the security and safety in the 2017-2018 school year.
Much of the budget has already been put to use around campuses in the form of upgrades and new additions to the security.
CISD will be installing more than 1,000 state-the-art security cameras across school campuses over the span of the 2018-19 school year as part of the 2016 bond package, which, along with the upgraded surveillance rooms, will improve surveillance throughout the district.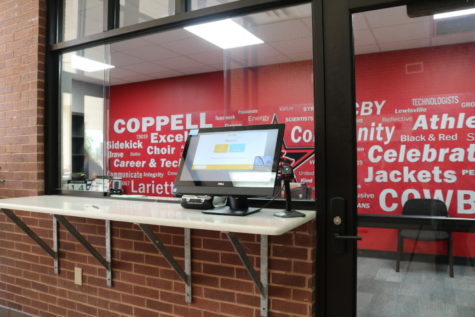 Installment of the new entry vestibule at the CHS front entrance has finished this year and is now the only accessible entrance during the school day. Visitors now have to sign in and identify themselves in a more detailed manner, and will also go through a background check.
CISD campuses have given more attention to its lockdown drills and procedures, and have made practice drills more thoroughly planned out. Along with improved lockdown drills, CHS has also continued to enforce its student ID policy this year.
"This year, we are conducting more and more safety audits, and looking for weak points in the school," Grant said. "We have also increased the number of police officers in campuses, who this year are equipped with more training for emergency situations."
The introduction of mandatory student ID cards was another step towards a safer school made by CHS last year. Campus administration has strictly reinforced the mandatory carry of ID cards, however, some students, such as junior Anid Salam, think ID cards are more of a hassle than an actual help to student safety.
"I don't have much a problem with the IDs and feel like these ID cards do make sense on paper, but here in real life, there are a lot of ways to walk past the security measures made by the ID cards," Salam said. "Unless we start having something like card scanners on our doors and entrances, I honestly don't see a big pro in using them."
A stronger grip on security has also been implemented at Buddy Echols Field. The stadium now has only the main entrance open for its visitors, and pre-game searches will be held hours leading up to an event. More Coppell Police Officers and outside security personnel will also be present at an event.
Administrators think having students and staff being vigilant and knowing how to react in a lockdown situation is the biggest factor in ensuring safety.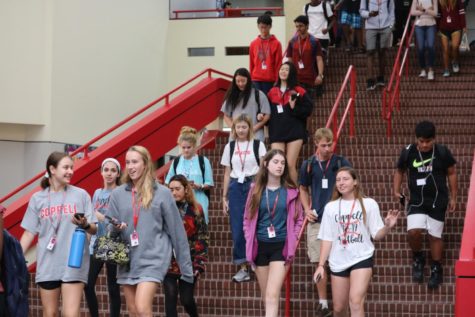 "One of the biggest deterrents to emergency events happening is to raise awareness amongst the students," Grant said. "Students and staff should try to pay more attention. If you see something that doesn't look right to you or out of place, immediately tell an authority, or do not open doors for people. It can be small things. If we all work together, student and staff, we can ensure a safe environment at school."
All tips regarding security can be directed towards to the CISD anonymous tip line (972)-436-TIPS or submitted at www.coppellisd.com/Page/8824
Follow Akif @akifabidi on Twitter