Despite rain, community enjoys annual St. Ann's carnival
The St. Ann Catholic Parish hosted its annual carnival this weekend, but this year was slightly different. Rain boots replaced sneakers and umbrellas made an appearance as well.
As they say, "the show must go on", and that is exactly what happened as the carnival continued with games, rides, food, music, a silent auction and more.
"I like seeing entire families here," Kiddyland committee member Gus Ortiz said. "The carnival offers something for everybody, from adults to children, so just having the opportunity to come as a family and spend some time together is what I enjoy. I [also] like seeing the kids have fun playing the games and picking out the prizes."
Along with the games, the carnival gives family and friends a chance to have fun together.
"I attend every year because I get to hang out with my friends," Coppell Middle School North 8th-grader Andrea Brinneman said.
The rain did not stop some families from attending and enjoying themselves either way.
"Even though it's raining, people are still enthusiastic, even the volunteers that are here, and it's wonderful to see that," volunteer Ildiko Edenhoffer said. "[The rain] has slowed down a little bit of attendance, but I think it will pick up later, so I'm not too worried."
The underlying reason for the carnival, and one of the reasons St. Ann hosts it every year, is to give back to the city of Coppell.
"This is very important for our church to show that we are one community, and that we are working to make the community better and helping to give back something to the community," Edenhoffer said.
Because of the rain, the crowds this year were smaller than in the past. However, attendees said it did not impact their enjoyment.
"I don't think it really matters if it's one person here, or a thousand people here," Ortiz said. "The people here are enjoying themselves and I think that's what makes it worthwhile."
Follow Sofía on Twitter at @sofia_i_g
About the Contributors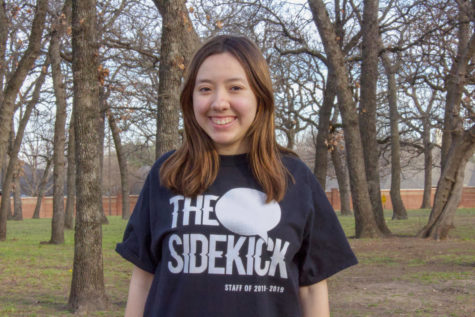 Sofia Guerrero, Co-Student Life Editor
Sofia Guerrero is a senior third-year staffer and the Co-Student Life editor for The Sidekick newspaper. She is an aspiring journalist and pianist and...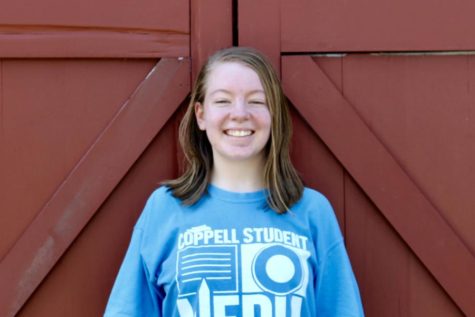 Claire Clements, Editorial Page Editor
Claire Clements is a senior and Executive Editorial Page Editor on The Sidekick. You can usually find her signing in her church, listening to Korean music...