CISD prioritizing stadium security measures to keep staff, students safe
Beginning this year, security measures will be closely followed to ensure stadium safety during athletic events held at Buddy Echols Field.
Past requirements will be still be enforced, including the prohibition of backpacks and the use of only small handbags, diaper and medical bags at the stadium with open search upon entry.
Events held at the stadium will only have one point of entry, preventing unauthorized personnel to enter in other entrances besides the front gates, such as the fieldhouse.
"We're really going to enforce it hard this year – with no exceptions," CISD assistant athletic director Kit Pehl said.
Pre-game security prior to athletic events are the main adjustments this year, as thorough pre-game searches will now be held in the hours leading up to games to keep premises of the stadium clear of unsolicited visitors and items.
Although certain measures of safety such as bag searches are not new on campus, CISD has enforced other new precautions in hopes of making events safer and more enjoyable.
All athletic events held at the CHS stadium and arena will now be monitored by officers from the Coppell Police Department and outside security personnel to detect any unusual behavior and contraband items.
"[The backpack policy] is not just the dangerous weapons," Student Resource Officer (SRO) Chris Cobb said. "We've also ran into problems where students would bring in alcohol into the games using the backpacks."
CHS administration has reviewed past and current policies that are in place to form the new enforcements of security policies for this year.
"In the climate that we're in right now, it's important that we take time to review all of our safety and security practices," CHS Principal Dr. Nicole Jund said. "We found a happy medium that worked for Coppell High School, just to make sure we've done good job monitoring what comes into the stadium. It's all about the safety of who is there to watch and the athletes.
About the Contributors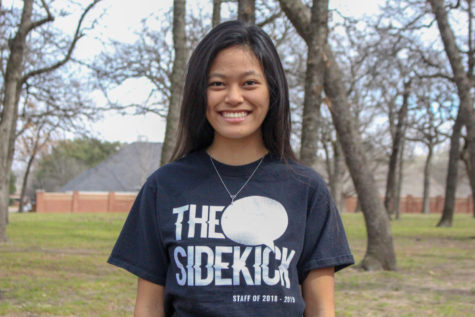 Christine Zacuai, Executive News Editor
Christine Zacuai is a senior and the Executive News Editor on The Sidekick. She is always searching for the next best pho spot and bingeing The Office....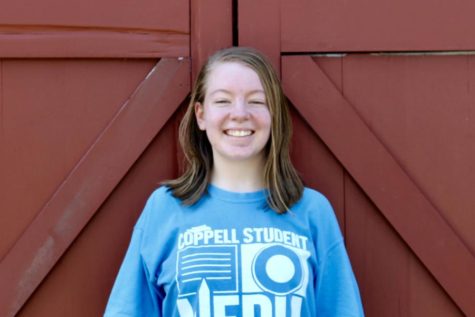 Claire Clements, Editorial Page Editor
Claire Clements is a senior and Executive Editorial Page Editor on The Sidekick. You can usually find her signing in her church, listening to Korean music...