Davis finds redemption as Cowboys chase off Mustangs
Hang on for a minute...we're trying to find some more stories you might like.
As the line got into stance and senior Caden Davis prepared to kick the game-winning field goal, he realized he had an opportunity. An opportunity not only to win the game for his team, but also the opportunity for redemption himself.
In the end, the opportunity paid off.
With one second left in the game between the Coppell football team and Sachse, Davis kicked a 57-yard, game-winning field goal to start the Cowboys' season off with a mark in the win column. The Cowboys defeated the Mustangs, 30-28, last night at Buddy Echols Field.
"The first thing I thought as I lined it up," Davis said. "Was that this was the time to redeem myself after last season."
The Cowboys' last game of their 2017 season ended when Davis missed an extra point in overtime. However, last night's game gives a better impression of the Texas A&M University commit.
With 27 seconds left in the game, Sachse lined up on the three-yard line, faked an inside run, took it outside and scored the touchdown.
28-27 Mustangs, 21 seconds left.
After the kickoff, the Cowboys threw a few quick, yet essential completions to sophomore KJ Liggins to gain yardage, and Davis took care of the rest.
"Throughout the whole game, my players were doing really well," Coppell coach Mike DeWitt said. "All of them fought, especially [Davis] until literally the very last second."
After a back and forth first half, Coppell went into the third quarter with a 21-14 lead over the Mustangs. However, this was not the time for the Cowboys to relax. Sachse was still very much in the game.
Throughout the first half, the Sachse offense had been marching the ball up the field with a series of inside runs, quick passes and a few quarterback sneaks. This was aided by a one-handed, 100-yard interception return for a touchdown by Sachse linebacker Micah Buchanan a few minutes into the game. Nonetheless, the Cowboys finished the half on top.
This was due to Coppell running back, senior Ryan Hirt's two touchdowns and junior quarterback, Drew Cerniglia's first career touchdown pass to senior Jonathan McGill from 24 yards out.
In the second half, Sachse tied up the game at 21 early in the third. Coppell then kept up the back-and-forth pattern when Davis hit a 40-yard field goal, putting the Cowboys up, 24-21. Coppell soon after extended its lead to six with another field goal ball through the uprights by Davis.
The Cowboys will play again next will return to non-district action Friday at Pennington Field in Bedford against L.D. Bell at 7 p.m.

About the Contributors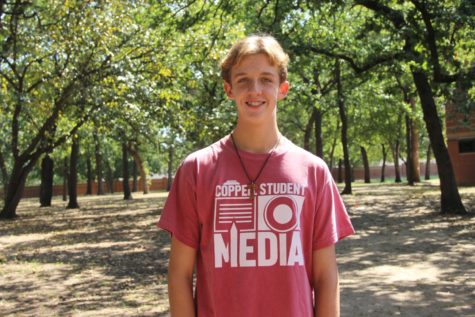 Nicholas Pranske, Executive Sports Editor
Nicholas is a junior and is currently in his second year on staff. He writes mainly sports stories but occasionally expands his horizons to other sections. In school, he plays Ultimate Frisbee and is involved in Model United Nations. You can get in touch with Nicholas primarily by email, at 
[email protected]
 or on Twitter @Nick_Pranske8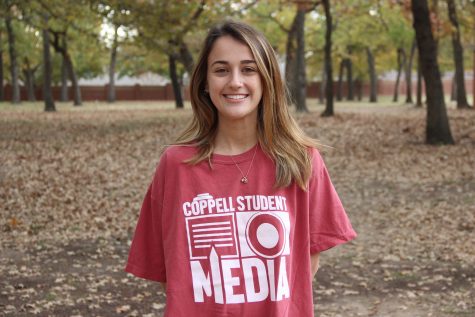 Bren Flechtner, Staff Photographer
Bren Flechtner is a senior and third year staffer on The Sidekick. In her free time, she enjoys sewing, taking photos and spending time with friends and family. She enjoys buying thrifted clothes and making them into a total different pierce of clothing. She also is creating her own website. With comments and concerns, contact her @brenxmckay or...