New Grapevine arcade offering fresh opportunities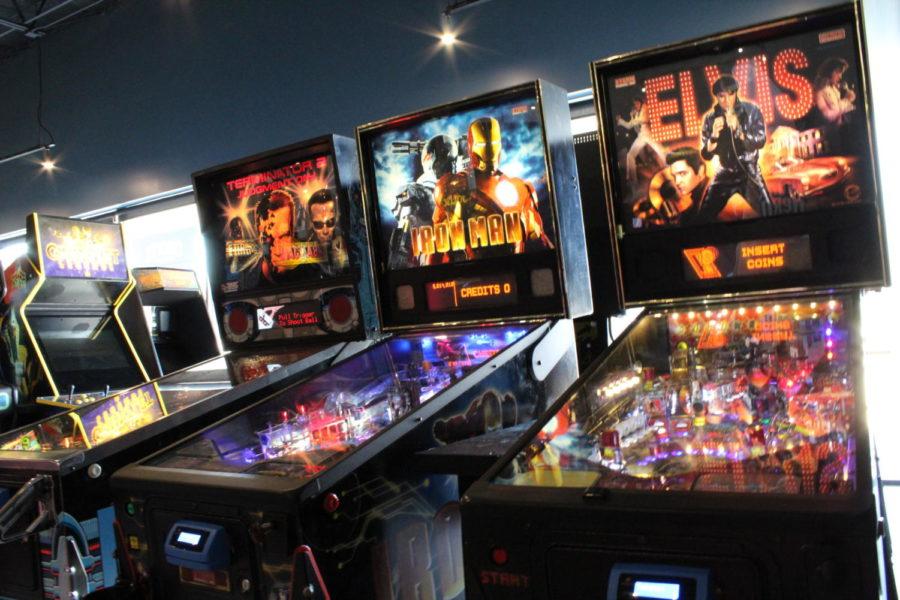 GRAPEVINE – From axe-throwing and escape rooms to a wide variety of retro arcade games, the newly opened Corky's Gaming Bistro has it all.
The establishment opened on Aug. 6. The cost of the games is based on time: $8 every hour with an additional three hours for free. Games such as Centipede, Asteroids and Pac-Man draw in both older and younger audiences, although for slightly different reasons.
"I like how it's games I grew up playing as a kid," Northlake resident Louie Ceballos said. "I would [recommend this place to others] because it's from the past."
Four different escape rooms are available, all with a different theme. The Alcatraz theme is based on a high security prison; in Hopeless, visitors are kidnapped and trapped inside someone's house; Journey to the Jungle is an allusion to the well-known book and film Jumanji; Jack the Ripper takes you back to 1888, where you are a detective solving murders.
For each room, the goal is the same: escape the room within 60 minutes. Up to six players are allowed to face the challenge together.
"It's basically a big puzzle," bar supervisor Reanna Willoughby said.  "There's technically no age limit for the escape rooms, but we recommend people being older than ten."
Axe-throwing is popular among a variety of ages, although participants must be 11 years or older, and those ages 11-17 need a parent or guardian accompanying them. People enjoy lounging with their food at the tables near the targets between throwing sessions. Reservations can be made for the axe-throwing lanes.
"The axe throwing is super fun, I've been doing it over and over," Flower Mound High School sophomore Riley Edmundson said. "The food is also really good, I got the cheese fries."
Other items on the menu include burgers, tacos, pizza, hot dogs and desserts.
Although it opened less than a month ago, the center is already gaining a fanbase. Coppell resident Victor Villarreal is already looking forward to the next time he can play Asteroids. Villarreal is also the father of The Sidekick staff writer Camila Villarreal.
"I knew places like this existed, but I didn't know we had one so close to where I live so this is great," Villarreal said. "I will come back here soon."
Follow Pramika @pramika_kadari on Twitter
About the Contributors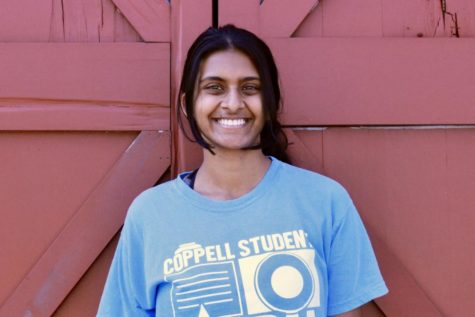 Pramika Kadari, Executive News and Enterprise Editor
Pramika Kadari is a senior and the Executive News/Enterprise Editor on The Sidekick. In her free time, she enjoys reading, writing, watching movies and...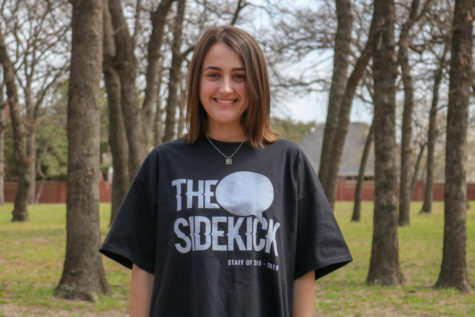 Bren Flechtner, Photography Editor
Bren Flechtner is a senior and third year staffer on The Sidekick. In her free time, she enjoys sewing, taking photos and spending time with friends...