Trustees honor Coppell Solar, discuss new CISD campuses
After starting the evening with a brief discussion of district highlights — the Superintendent's contract extension, CHS9's first days and more — the Board of Trustees honored the Coppell Solar team Monday night in the Vonita White Administration Building.
Over the summer, students on the Solar team spent an average of 16-18 hours each day building and preparing their own solar car. They then raced it against others across the nation during the 2018 National Solar Car Challenge, a race that is more than 1,300 miles long. While 96 teams initially signed up for the race, only 20 made it to the starting line. Coppell seized second place in the electric car division.
"This work that you guys did is a gift to us as a district, because we got to see authentic learning [that was] student led," Board President Tracy Fischer said. "Judges were so impressed with these kids. They had innovations, they knew when to pull the batteries so that they didn't drain all the way. Their solar car panel tilted, so they could adjust to get the optimal amount of solar [energy]. You blew my mind, it was very impressive."
Coppell Solar President and CHS senior Liam Hubbard addressed the Trustees and board meeting attendees to give an update regarding the program. Hubbard has been the driving force of the program, and has helped guide his peers to success.
"We learned a lot through the whole process [of building and racing the solar car], and we'd really like to thank the district for their support," Hubbard said. "Taking what we've learned this summer, we're building, designing and racing an entire second car. This is one with panels in this car, and it will be a huge step forward for this team."
An update on CISD's new campuses was also given by each campus's lead administration. After the new Coppell Middle School West's staff gave  an overview of the school's successes, the CHS9 Principal Cody Koontz discussed the freshman center's developments.
The first thing Koontz did was make the audience laugh, as he jokingly referred to CHS9 as "yesterday's news." He then explained that although the road to creating CHS 9 has been rough, they are now doing well. Koontz also provided various photos of the newly built campus.
"[CHS9 is] a building that has had a rich history and tradition in Coppell ISD," Koontz said. "[Now it is] a groundbreaking establishment as the first ever ninth grade campus in the district."
An overview of the new Coppell elementary school being built was also provided — the name is still undecided, and the school's gym will also be a storm shelter. A storm shelter will also be added to Coppell Middle School East during renovations, as well as new lights and a turf football field.
Every 10 years, the city government plans the future of Coppell, and asks for community input on the topic. When this was done in 2009, it resulted in Andy Brown Park renovations and other infrastructure changes.
"The process [for vision planning] always depends on how much input you get in the beginning,"  CISD Board of Trustees member Leigh Walker said. "This is the beginning. This is the time for input."
Other topics discussed at the meeting included a change in the Credit by Examination policy, an internet protection program and the Regional Day School for Deaf in Plano.

Hang on for a minute...we're trying to find some more stories you might like.
About the Contributors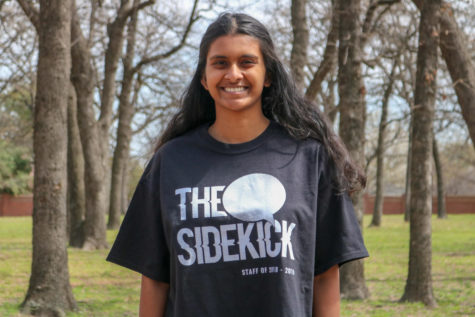 Pramika Kadari, Copy Editor
Pramika Kadari is a junior and the Copy Editor on The Sidekick. In her free time, she enjoys reading, writing, watching movies and spending time with friends....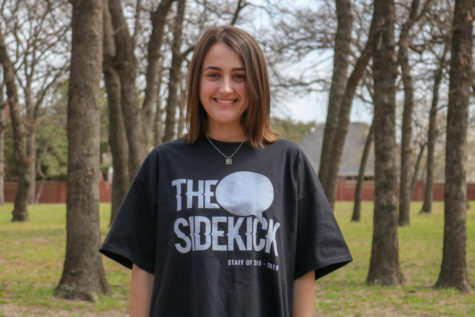 Bren Flechtner, Photography Editor
Bren Flechtner is a senior and third year staffer on The Sidekick. In her free time, she enjoys sewing, taking photos and spending time with friends...