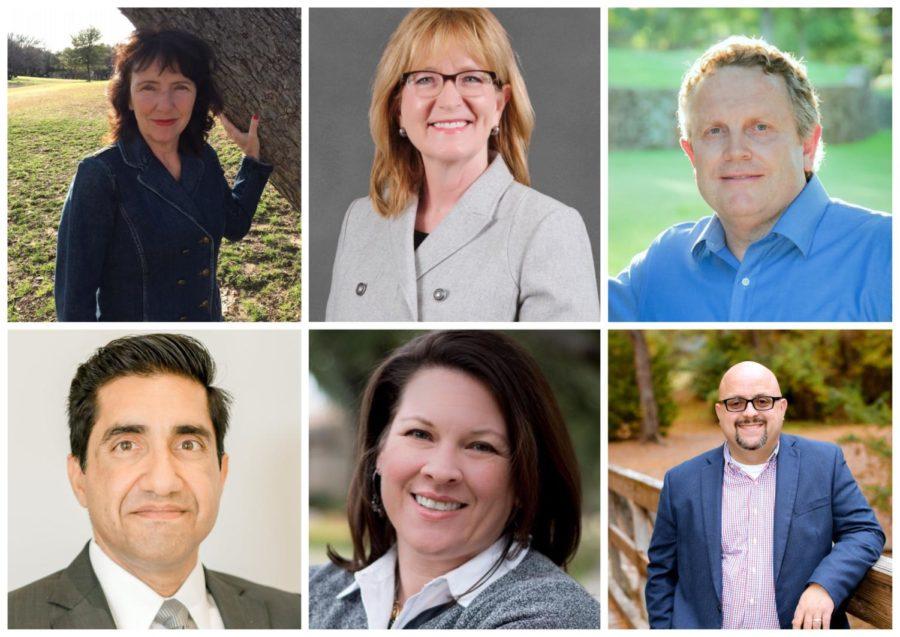 Meet the candidates: CISD Board of Trustees election to be held May 5
Early voting runs through Tuesday
As of 12 p.m. Friday, Balki Chamkura (Place 2) did not reply to The Sidekick. We will update this article if he replies with responses.
From teachers to local business owners, the Coppell ISD Board of Trustees candidates have an array of experiences to draw upon for their future role as a member of the board.
The future of CISD will be in the hands of Coppell voters as the General Municipal Election is on May 5, taking place at Coppell Town Center.
Place 2 is currently filled by Susie Kemp who has not filed to run again, so Manish Sethi and Balki Chamkura are running for this place. Nichole Bentley, Dan Koller and Lynne Ryan are competing for Place 6, currently occupied by Judy Barbo, who is not seeking reelection. In Place 7, incumbent Tracy Fisher and past candidate Ron Hansen are running on the same ballot.
The Sidekick asked each of the candidates to provide responses to the following questions.