Lisa Tabor makes grande finale from theatre department after 19 years
From directing productions such as the chilling dark comedy "The Addams Family" and unmissable classic "Big Fish", Coppell High School theater department head and Drama Club sponsor Lisa Tabor will leave after teaching for 19 years at Coppell High School.
After serious contemplation and prayer, Tabor has decided to take a leap of faith by following the words given to her from God: to leave the educating chapter of her life.
Tabor teaches the Spotlight and Premier Theater classes and directs the annual CHS musical and UIL One Act Play. She is also the CISD theater department head and started the booster board for the Drama Club.
Although she does not have anything set in stone for future endeavors, Tabor has definitely made a mark on the current theater program and its students.
"[Ms. Tabor] has always pushed me and everyone in the department to be the best they could be," senior Macy Johnson said. "She has treated us like real performers, not high students."
A former theater student herself, Tabor understands the grueling commitment and challenges that come along with pursuing the craft, and has reflected this throughout her teaching.
Tabor's words of wisdom to aspiring actors at CHS would be to prepare for rejection by persevering and keeping an open mind.
"They say it takes 32 times of auditioning before you get your first gig, so you've got to have tenacity," Tabor said. "You never gonna know whether you make it or not unless you pursue that dream and go after what you are always wanting to do."
Extending beyond CHS, Tabor has worked with the local city theater, Theatre Coppell, to help with "house duties" such as selling tickets and directing and choreographing musicals and plays .
CHS graduate and retired CHS theater department head Pete Wilson, who is artistic director at Theatre Coppell,  is one of the many who have worked with Tabor at the local theater.
"I could always trust [Tabor] to do everything she was supposed to," Wilson said. "I never had to worry about her teaching at all."
There is no doubt that the next in her place will have a tough act to follow, as Tabor's strong passion and involvement is recognized by her coworkers.
With her leave soon approaching, Tabor is grateful toward the experiences she has had as a teacher.
"I hope the kids always remember that I love them and that I'm here for them no matter what – even past CHS," Tabor said. "All of the pushing was because I knew they had a lot in them – I wanted them to be able to reach that before they got out of here."
About the Contributors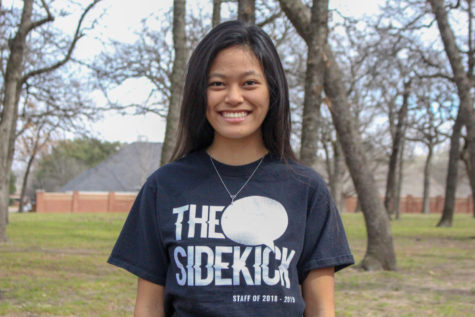 Christine Zacuai, Executive News Editor
Christine Zacuai is a senior and the Executive News Editor on The Sidekick. She is always searching for the next best pho spot and bingeing The Office....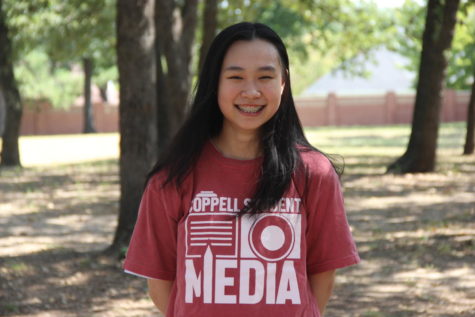 Quyenh Phang, Staff Photographer
Quyenh Phang is a sophomore and a photographer for The Sidekick. Her family moved to Texas from Vietnam when she was two years old and has been enjoying...