CHS Speaks: Students experiencing growth through enriching curriculum
Throughout a student's high school career, there is bound to be at least one class that makes a lasting impact on the student from an academic or emotional standpoint.
Not only do classes engage students' minds with valuable information, but they can teach them important lessons about teamwork, leadership, creativity and much more. A student's favorite class could inspire them to study a particular field or pursue a new interest.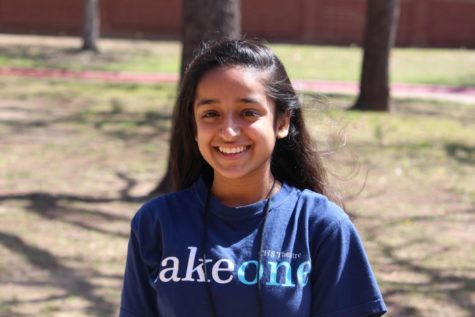 Freshman Maybelle Abraham
"Theater is the most beneficial because it helps me analyze scripts which [is a] skill I can use later in life with other things other than just scripts. We annotate and dig deeper, trying to find out what characters are truly trying to talk about and convey to the audience. It helps me to understand what I'm talking about and what I'm doing when analyzing.
"I like watching plays and also acting and showing and performing to other people. We've learned about the different kinds of acting techniques, where to use them and how to use them. It is also just fun to be [in theater] and we're all a big family, the people I act with. We're all close."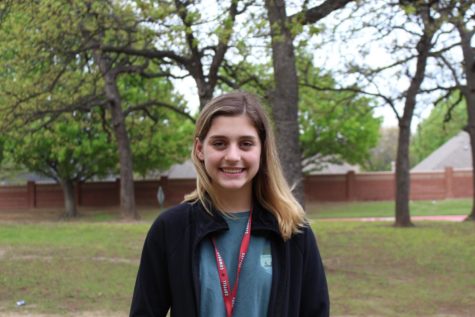 Freshman Sage Newton
"Biology is my most beneficial class because it is applicable to what I want to be in the future, a doctor or a sports medic. I like the method of teaching because it's more hands on than it is in other classes. We get to do more labs and see things with our own eyes. We did a virus lab where we had water cups and poured water into each student's cup. It showed how a virus spread across the classroom from only one cup. It was cool because there was an actual virus in the water.
"Genetics has been the most interesting unit because we've done more projects that involve our actual family trees and our own traits."
"I like watching plays and also acting and showing and performing to other people. We've learned about the different kinds of acting techniques, where to use them and how to use them. It is also just fun to be [in theater] and we're all a big family, the people I act with. We're all close."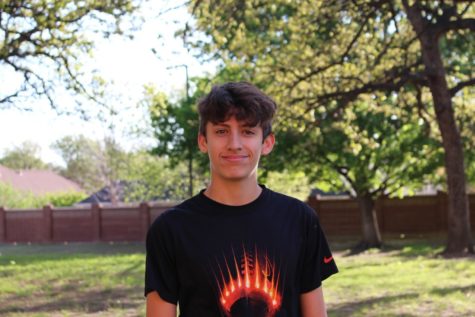 Freshman Andres Olivas
"Principles of Engineering is my [most beneficial class] because I want to be a civil engineer later on in life. Basically, we get an assignment on Schoology then we have to program it in a programming app.
"I want to be an engineer because my dad and mom are. Now, engineers are getting to program to make things a lot easier for other people's jobs, so I'm going to have to learn that in my career. [I am] taking computer science next year."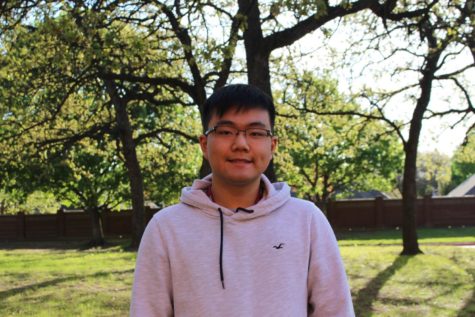 Sophomore Ryan Kim
"English allows you to understand a lot of themes that might be important to us in the real world. Teachers allow us to read books and analyze the themes and all of the symbols they might show.
"We sometimes study literary devices that are prominent throughout literature because some of these themes are not explicitly shown, so we have to know these themes to understand what they mean throughout a story."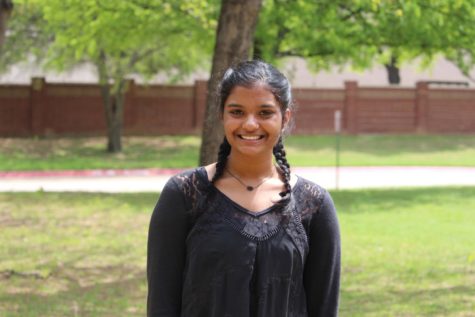 Sophomore Sahana Rao
"My AP World History class [is my favorite] because my teacher [Tim Dixon] really connects current events and history so we can see how it's all intertwined and understand the relationship between the present and past. I've learned how to write very sophisticated essays and how to use a textbook, and I really enjoy reading it.
"It's really interesting to see all the events that have happened in the past and how we can prevent something from happening again. Learning about how the countries connect and their relationships with each other is helpful, so in the future if I do want to work in foreign policy, I can use my world history skills and writing skills that will come in handy."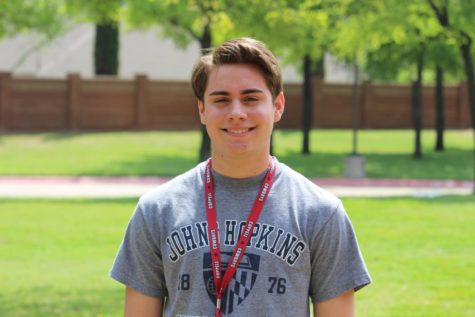 Junior Bailey Herrera
"The most beneficial class I've taken so far has been AP Calculus AB. I want to go into biochemistry in college, so AP Calculus is going to be a prerequisite for any major or work I'll have to do in the future. So for me, this is actually an important class. It's helping me develop a lot of my mathematical skills. I've always loved math and science, those are my two favorite subjects in school.
"I love being able to see where it's going. With calculus, it's pretty straight forward, there's never going to be anything that's too weird. I like predictability.
"[Ms. Suzanne Black] is very helpful. She's always willing to let people ask questions to make sure we understand. She's always letting us come to her if we have worries in class, making that class more interactive than my others. Generally, we have open discussions where we talk about what we thought about a problem. You can always benefit from learning from others and how they are solving problems."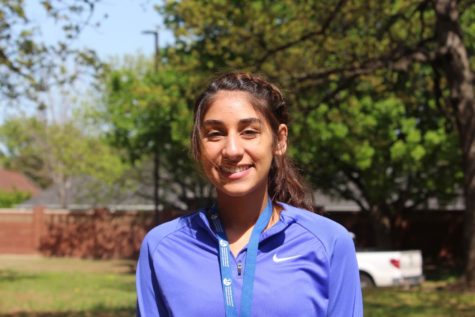 Junior Anu Uppal
"In [IB Economics] I learn world perspectives. You learn about every other subject in econ other than econ, like a little bit of english and current events.
"We do these challenges where he gives incentives for bonus. It really helps challenge our perspective and create a fast paced response. I [have learned to] be open minded. My teacher [Jared Stansel] is very out there with his perspectives. It's his personality, the way he comes across. He doesn't make you think about one thing, he makes you think about things from a different perspective."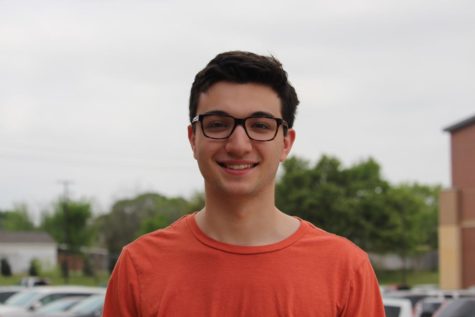 Senior Michael Gutierrez
"My most beneficial class would have to be AP 2D Art because my teacher, [Cameron Tiede], is really great. I love it because you do a concentration, which is a topic to study and focus on, and do 12 pieces around that idea. My concentration is about forests and how people live and interact with nature. The one I'm working on now is a girl riding a horse through the forest, so it symbolizes how she has harmony with nature. I can manipulate it around my ideas, so I can do a lot of cool pieces.
"This year, I've done the best art I've ever done before. The class helps me to make my best pieces. I ask my teacher and my art friends for suggestions, and I can help them as well. Art has always been my passion because I like making things that are pretty. I've been doing it for about eight years, maybe even more."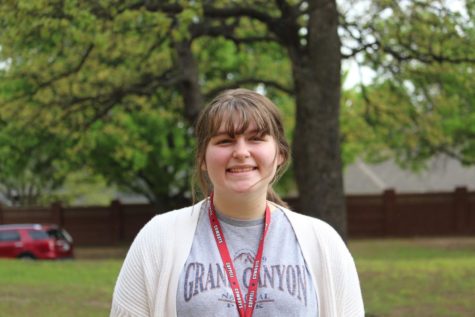 Senior Madison Olney
"My most beneficial class is Studio Premier. Right now, as an upper level class, the seniors are writing and producing their own One Man shows about someone from history who is dead that we want to convey a message about. It's the last show the seniors will ever do at CHS so I'm planning on leaving what I have on the stage.
"[I have learned] so many lessons, how to be efficient, brave and how to work with others. I think a lot of time we get so caught up in academics that we forget that there is a real world out there beyond high school. Through theater, I've learned exactly what that means, being able leave all your insecurities behind and just do the best you can.
"It's my overall favorite because although it's stressful, I love the people in it, and I love the break from my AP and other classes. I recommend everyone to have a class or hobby like Theatre or whatever your niche is, otherwise I'd go insane."
Follow Fiona @fionakoshy10