On the Spot: Sidekick places third in Dallas Morning News' Best Newspaper contest
Kelly Wei, Art and Entertainment Editor
April 6, 2018
DALLAS – Once again, The Dallas Morning News has named The Sidekick as one of the area's top high school publications.
The new Dallas Morning News headquarters and neighboring The Statler Hotel was filled with a flurry of activity this morning as high school student journalists arrived for the 27th annual Dallas Morning News High School Journalism Day and Competition.
In the Best Newspaper contest, The Sidekick received third place behind The Evergreen at Greenhill Academy in Addison and The ReMarker at St. Mark's School of Texas in Dallas. Sidekick senior editor-in-chief Amelia Vanyo was announced as one of five Dallas Morning News 2018 summer interns, marking the third consecutive summer a Sidekick editor has interned in the News' newsroom.
"I'm really looking forward to working with the other interns," Vanyo said. "I'm excited to learn from them and the other journalists at The Dallas Morning News. It's an amazing opportunity."
For The Sidekick, Vanyo (column), sophomore photographer Laura Amador Toro (feature photo), junior art and entertainment editor Kelly Wei (illustration/cartoon portfolio) and senior communications manager Sruthi Boppuri (design portfolio) all collected third place finishes.
KCBY juniors Mercedes Hoyos and Maddie Hulcy placed second in the the video contest.
"We're so happy to receive this award, mostly because of what it represents," Hoyos said. "The recognition means a lot to us, that professionals in the industry are the ones giving it to us."
Other nominated schools echoed similar sentiments.
"It was a big honor," said Arlington Seguin High School senior Tristan Martinez, who was recognized as the Most Valuable Staffer for The Cougar Times as editor-in-chief. "I care about [our paper] a lot, so it was very gratifying."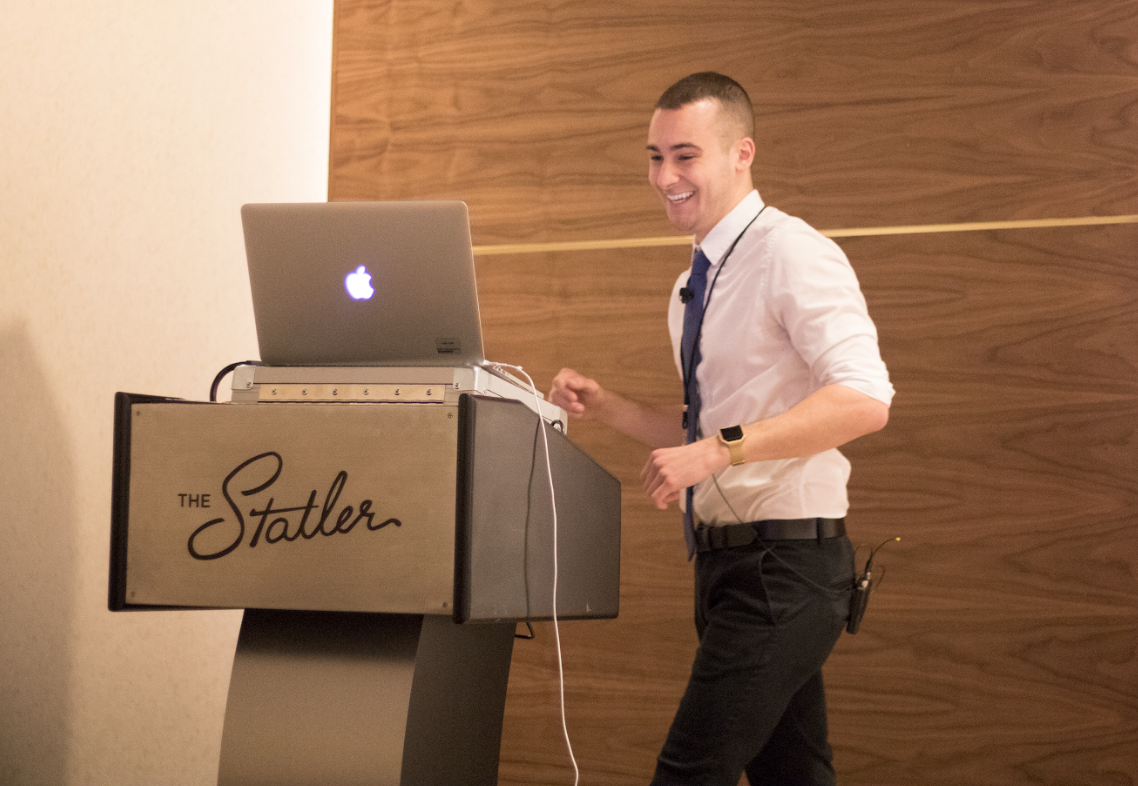 The event provides a valuable opportunity for student journalists to not only receive recognition for the work they have put into their programs all year, but gain insight into the professional industry through presentations and speaker panels as well.
Opening with speeches from Dallas Morning News digital entertainment editor Sarah Blaskovich and Publisher and President Grant Moise, students went on to attend three presentational sessions before reconvening for the award and internship announcements.
"[The contest] is very motivating to students," KCBY-TV advisor Irma Kennedy said. "Receiving recognition from a newspaper with as excellent of a reputation as the Dallas Morning News is incredible."
The annual event aims to continue to inspire young journalists in a dynamic era of changing news landscapes and rapid digitalization, where the need for talented reporters is stronger than ever.
"Some of you guys are going to win those Pulitzers and some of you guys are going to be my boss someday, and I'm ready for it," Blaskovich said. "I hope you are, too."