Young Dallas activists advocate for change in March For Our Lives (with video)
DALLAS — On Saturday, more than 5,000 people joined together and raised their voices to advocate gun control reform at the March For Our Lives protest in downtown Dallas.
The Dallas March For Our Lives began promptly at 1 p.m. at City Hall. As protesters marched from the Dallas Police Memorial to the Kay Bailey Hutchison Convention Center and back to City Hall, their shouts echoed off the walls, making their purpose clear. Hundreds of people stood to the side, cheering on the teens and all activists who were marching.
The march was initiated and managed mainly by youth activists, but hundreds of parents and teachers also participated. As they rallied in the streets, they wielded signs ranging from inspirational to sarcastic to angry and chanted "USA, not NRA" and "This is what democracy looks like".
One of the participants in the march was Coppell High School sophomore Nico Reyes. He was inspired to become active after following the national news and becoming aware of events such as the recent Marjory Stoneman Douglas High School shooting in Parkland, Fla. on Feb. 14.
"It's important [to be active as a teen] because it shows the government we care and push to get these people involved," Reyes said. "When we show that these masses have power, it forces politicians to do something about the issue. One thing I want to be accomplished [by the march] is to show that we care, and that we're going to bring change. We're the voters of the future, so we're going to make sure something happens."
There were several at the march who reminded teens to register to vote. They stressed that it is important to vote in order to truly make a difference.
One of these people was Katie Barnes. Barnes frequently visits high schools and events held in Dallas ISD to find people who might not be registered. According to Barnes, it can be difficult to vote, especially in Texas, where there are additional voting restrictions.
"It's important for people to vote because your vote counts," Barnes said. "The people who we elect are the ones who make the laws, and if we want laws that protect us against gun violence, against some really strong lobbyists like the NRA, who care more about selling guns than about children's lives, then we have to vote out the congressmen who take tons of contributions from the NRA. I just want to do whatever I can to make it where everybody who cares about our future can vote and change congress."
The March For Our Lives was very important to many people because it gave a voice to the youth in America, who often feel unheard.
"We want to gain the attention," CHS junior Isabel Goodwin said. "All over the country, there are marches like this in many cities and we just want to gain the attention of politicians and show them that we're not standing for this, we're fighting against it."
Follow @anthony_SK2017 on Twitter
Amelia Vanyo
About the Contributors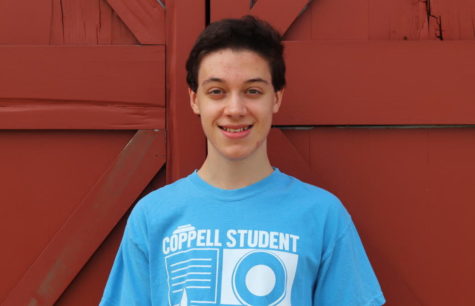 Anthony Cesario, Executive Editor-in-Chief
Anthony Cesario is a senior and the Editor-in-Chief of The Sidekick. When he isn't keeping up to date with all things music related, he enjoys exploring...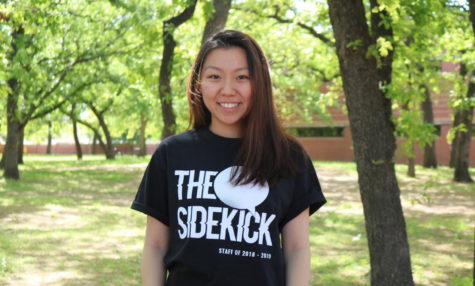 Kelly Wei, Editor-in-Chief
Kelly Wei is a senior staffer, serving her third year as Editor-in-Chief. In her free time, you can probably find her hiding out in a boba cafe with her...