Cowgirls' dominate on both sides of diamond in 13-0 blowout
In the first inning of Tuesday night's Coppell softball game pitcher Nora Rodriguez lead off by facing three batters and striking each one out swinging, after giving up a hit on an error in the infield.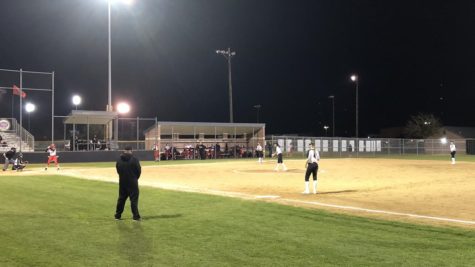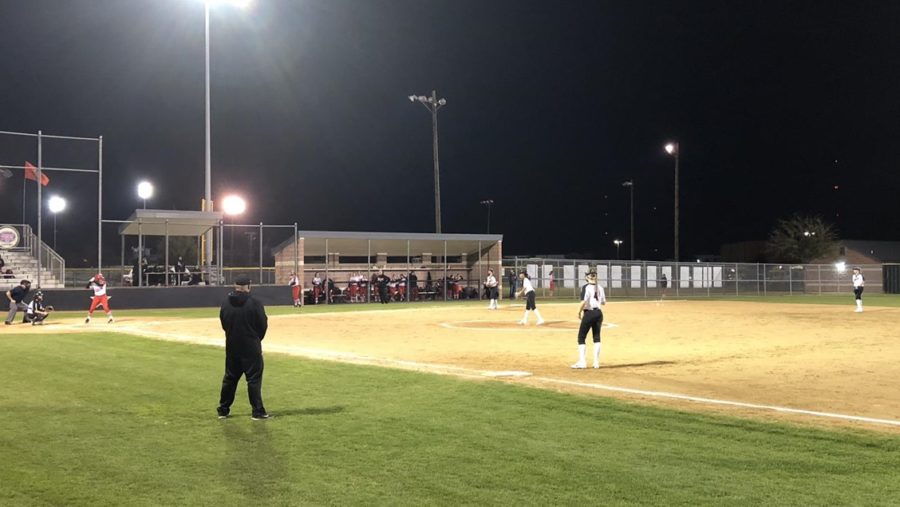 It marked the only time the Lady Wildcats made it on base for the duration of the 13-0 convincing Coppell victory. Rodriguez went on to strikeout three more batters in the next inning, and in the third inning, two more swinging and one caught looking.
The Cowgirls scored six in the bottom of the third inning, after sophomore right fielder Chloe Barker lead off with a base on balls from a 4-1 count. Freshman third baseman Hunter Handley hit a double up the middle, which scored Barker. Later in the inning, Cowgirls center fielder Kaitlyn O'Quinn laid down a bunt and made it safely to first, scoring Handley while O'Quinn quietly advanced to second.
Rodriguez was relieved in the fourth inning by Coppell sophomore Abigail Weeden. During the fourth, Weeden threw 16 pitches, 10 of which were strikes.
"Both of our pitchers did very well," Coppell softball coach Mike Dyson said. "They were constantly throwing strikes and keeping [Lake Highlands] hit-less."
The first batter struck out swinging and the second popped up behind the dish, where catcher Ariana Figueroa quickly removed her mask and found the ball before it found the grass. The third batter struck out looking.
Coppell went scoreless for the rest of the game but held the 13-0 lead they had got in the third inning. Weeden went on to strikeout two more batters in the fifth inning.
The Cowgirls dominated Tuesday night offensively and defensively. In total, Rodriguez and Weeden threw 61 pitches, 77 percent of which were strikes. Collectively, Coppell got on base 22 times, with 13 of the baserunners making it back home.