Band, choir students make CHS shine at all-state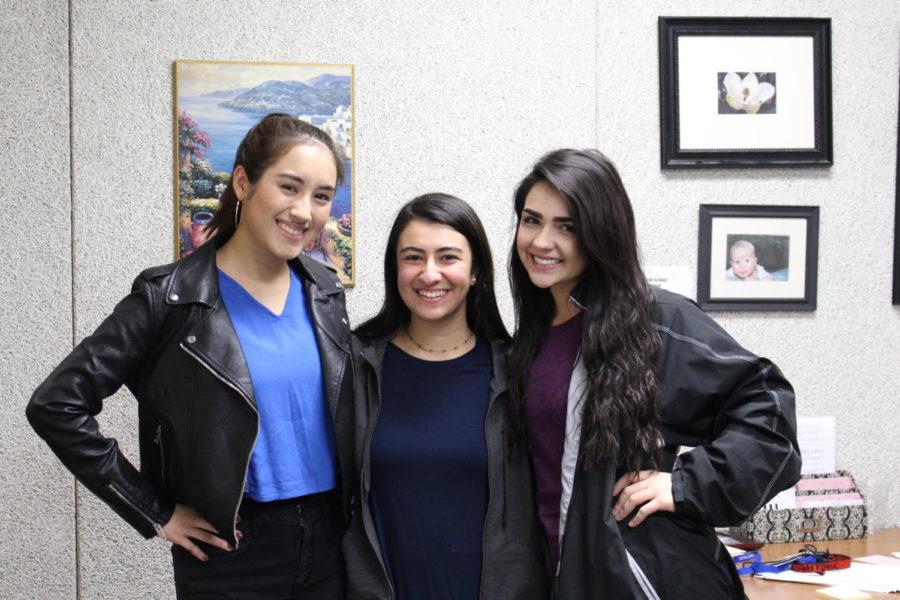 Every year, hundreds of students dream of making the prestigious Texas all-state band and choir, but only a select few achieve the distinguished status of an all-stater.
This academic year for the Coppell High School band and choir has been a notable one, with eight students from band and three students from choir achieving the status of an all-stater.
The all-state band and choir selection process is an extremely competitive and rigorous one.
For some, the preparation for the all-state tryouts begins in the summer, with many joining summer camps and programs to better hone their skills. The competitors have to progress through a multi-tiered process with only the top 10-20 percent advancing to the next stage.
The all-state band and choir is organized and run by the Texas Music Education Association (TMEA) tryouts and begins with two rounds of regional phases that took place from late November to the early weeks of December.  
Those who were selected advanced to the area round, which took place at CHS during the second week of January. The few remaining students from area round only then had the opportunity to try out for the all-state band round.
The CHS band is widely regarded as one of the best high school bands Texas, and often has a relatively high turn out of all-staters every year.
"About 60,000 students audition every year for the all-state band, choir, orchestra, jazz and other tracks from schools all over Texas, but only about 320 make it in all-state tracks in the end," CHS band director Gerry Miller said.
This year, the CHS band had a total of eight students make it to the all-state band: sophomore Samantha Lai (oboe), sophomore Terri Rauschenbach (trumpet), sophomore Andrew Tao (percussion),  junior Aditya Rajesh (bass clarinet), junior Isabel Goodwin (contrabassoon), junior Trevor Holmes (trumpet), senior Mihir Chadaga (English horn) and senior Grant Knippa (trumpet).
The tiring, but rewarding three-month selection process left Lai with an unforgettable experience.
"It was nice to meet new people," Lai said. "Not only were they really good musicians, but they were also really nice people. The whole thing was a huge learning experience for me. I definitely would not have believed it if someone told me I would make it to all-state last year. I didn't even believe it when I looked at the results."
Band was relatively content with their student's performance this year, and look forward to sending more potential all-staters to the tryouts next year.
The choir tryouts consist of four rounds: the district round, the region round – upon which advancing students earn a spot in the all-region choir- the pre-area auditions and the area auditions with students from Dallas and its neighboring cities.
Coppell High School had three choir students that managed to make the All-State choir this year: junior Arezue Shakeri, senior Tori Kennedy and senior Ashley Benhayoun.
For Shakeri, an avid singer since elementary school and a choir student since freshman year at CHS, singing is more than just a hobby.
"I felt absolutely amazing when I made [all-state] this year, I think that I'm still in shock. It just made me really happy that all my hard work since freshman year has paid off," Shakeri said. "Choir and singing have taught me to believe myself and to do the best that I can do in any situation."
The all-state choir is to perform at the Texas Music Education Committee Convention, one of the biggest and most respected music conventions in the state, in San Antonio from Feb. 14-17.  
"I think that it's amazing that we have three CHS students representing us, our area is very competitive with some very established schools so it isn't easy. We are very excited for them because they worked really, really hard for this," CHS choir director Coogle said. "They go to camps over the summer, they come to me during lunch to work with me and they have private tutoring sessions. It's [making all-state] not something that one can just do if they want to, it requires a lot of effort, and they have worked very, very hard for it."
About the Contributors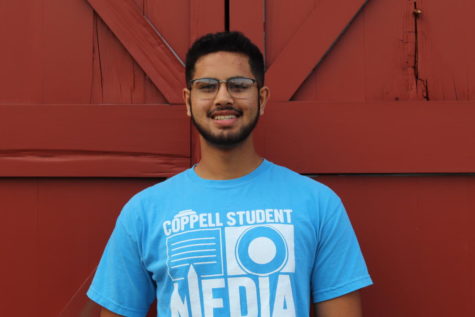 Akif Abidi, Staff Writer
Akif Abidi is a senior and a third-year staffer on The Sidekick. In his free time, he enjoys playing soccer, working out, video games, watching shows...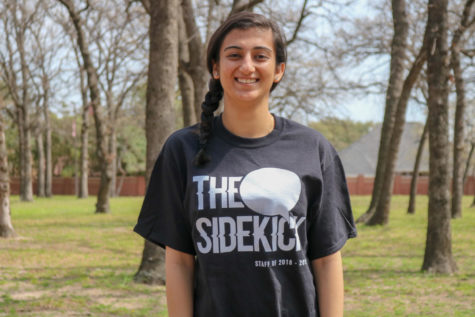 Disha Kohli, Business Manager
Disha Kohli is a senior and a second year staff photographer on The Sidekick. During her free time, she loves to read, hangout with her family and friends...