One year of Trump
In 365 days what has Trump accomplished?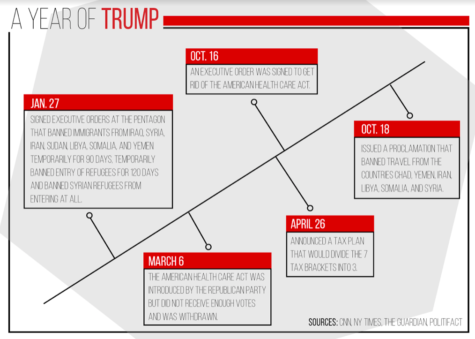 On Jan. 23, 2017, Donald Trump was sworn into office as the President of the United States after running his campaign on the promise of change. Since then, Trump signed 109 bills and 58 executive orders. Along the way, Trump has broken and kept promises he made before his inauguration.
Trump fulfilled the promise of withdrawing from the Paris Climate Agreement. The US is the third country to leave the agreement next to Nicaragua and Syria.
"The Paris Climate Accord is simply the latest example of Washington entering into an agreement that disadvantages the United States to the exclusive benefit of other countries, leaving American workers — who I love — and taxpayers to absorb the cost in terms of lost jobs, lower wages, shuttered factories, and vastly diminished economic production," Trump said on June 1, 2017 at the Rose Garden.  
For months on months during election season, Trump vowed to build a wall between Mexico and the United States to keep Mexican immigrants from entering the country.
A year later, Mexican president Enrique Peña Nieto stated on live television,  "Mexico does not believe in walls, I've said time and again, Mexico will not pay for any wall."
After the passing of Supreme Court Justice Antonin Scalia in February 2016, Trump promised to nominate someone from his list. In April 2017, Trump accomplished this by nominating Neil Gorsuch.
On Jan. 27, 2017, Trump signed executive orders that banned temporarily banned immigrants from Iraq, Syria, Iran, Sudan, Libya, Somalia and Yemen. The order also banned entry of refugees for 120 days and banned Syrian refugees from entering at all. Although, travelers with 'bona-fide' were allowed into the country.
On Oct. 18, he issued a permanent proclamation that banned travel from the countries Chad, Yemen, Iran, Libya, Somalia and Syria.  
"It's not quite right to say that Trump is providing no leadership. Trump is 'protecting' us from refugees, but not from Russian manipulation of elections. He tries to 'protect' us with a Muslim ban, but not from gun violence. And note that last year Americans were less likely to be killed by a Muslim extremist (one chance in 19 million) than by an extremist for being Muslim (one in three million)," said New York Times opinions writer Nicholas Kristof in one of his articles.
Furthermore, Trump pulled out of the trade deal with Asian countries called the Trans-Pacific Partnership. He is also trying to renegotiate the North American Free Trade Agreement. There are high chances he could be leaving that agreement as well.
Environmentally, Trump has moved to largely reduce a number of national parks like Bear Ears Monument in Utah (being reduced by 85 percent) for the resources underneath the land. Another national park includes Grand Staircase-Escalante in Utah (being reduced by 46 percent). A number of other parks are under review like Giant Sequoia park in California and Canyons of the Ancients in Colorado.
"Through his behavior, he has broken the implicit promise that a president will act presidential and will be worthy of our esteem," said Maya Mohan, founder of the Democrat Club at Coppell High School.
Trump ran his campaign with intentions to replace Barack Obama's healthcare plan, the Affordable Care Act (ACA). After the American Health Care fell through, a new plan went to the House of Representatives and passed by a margin of 217 to 213. Although, the bill went to the senate on July 28 and failed by three votes. On Oct. 12, an executive order was signed by Trump to officially discard the ACA.  
During Trump's campaign, he spoke about cutting the seven tax brackets into three brackets (10 percent, 25 percent and 35 percent). On April 26, Trump announced his tax plan which included dividing the brackets and eliminating the alternative-minimum tax and estate tax and simplifying filing tax returns. On Dec. 2, the Senate passed a sweeping tax reform bill and it was approved along party lines by a 51-49 vote.
Later in the year, on Dec. 20, the final tax bill passed through the Senate and House of Representatives. Key points in the bill include cutting corporate income tax from 21 percent to 35 percent, which officially began on Jan. 1. It also repealed the 20 percent corporate minimum tax.
Trump has taken action to fulfill the things he ran his campaign on but on the other hand, he has broken some promises and stalled a large number of them.
However, the unemployment rate has declined from 10 percent to 4.3 percent and continued to decline since.
"With only his first year in office, Trump could not accomplish everything he promised while campaigning," CHS U.S. government teacher Bybiana Houghton said."He still has three more years and it looks like he is determined to do more work in the year to come."
Follow Anika @anikaarutla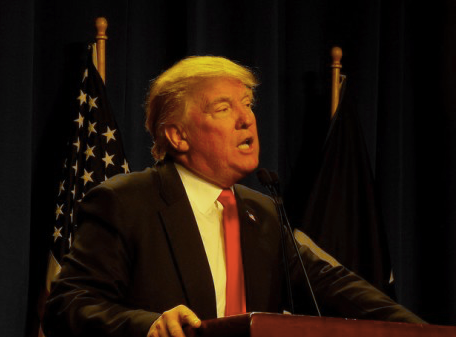 About the Contributors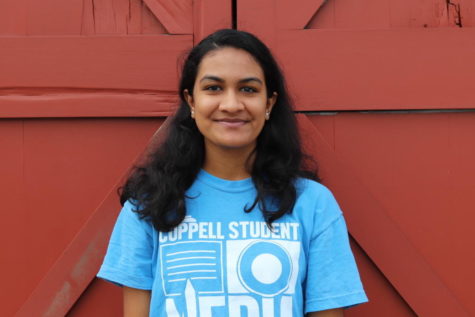 Anika Arutla, Social Media Manager
Anika is a senior at Coppell High School and it is her third year on the Sidekick staff. When she isn't writing, you can find her reading, watching movies,...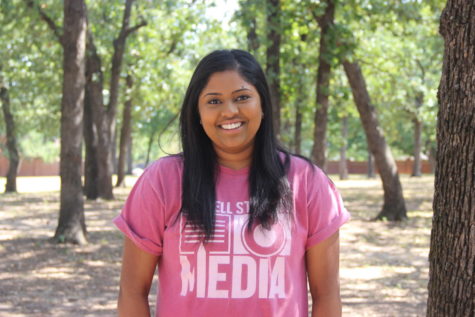 Sruthi Boppuri, Communications Manager
Sruthi Boppuri is a senior and the Communications Manager for The Sidekick. She is interested in art, movies & television, and visiting new places....