Beal finds fulfillment through SPED program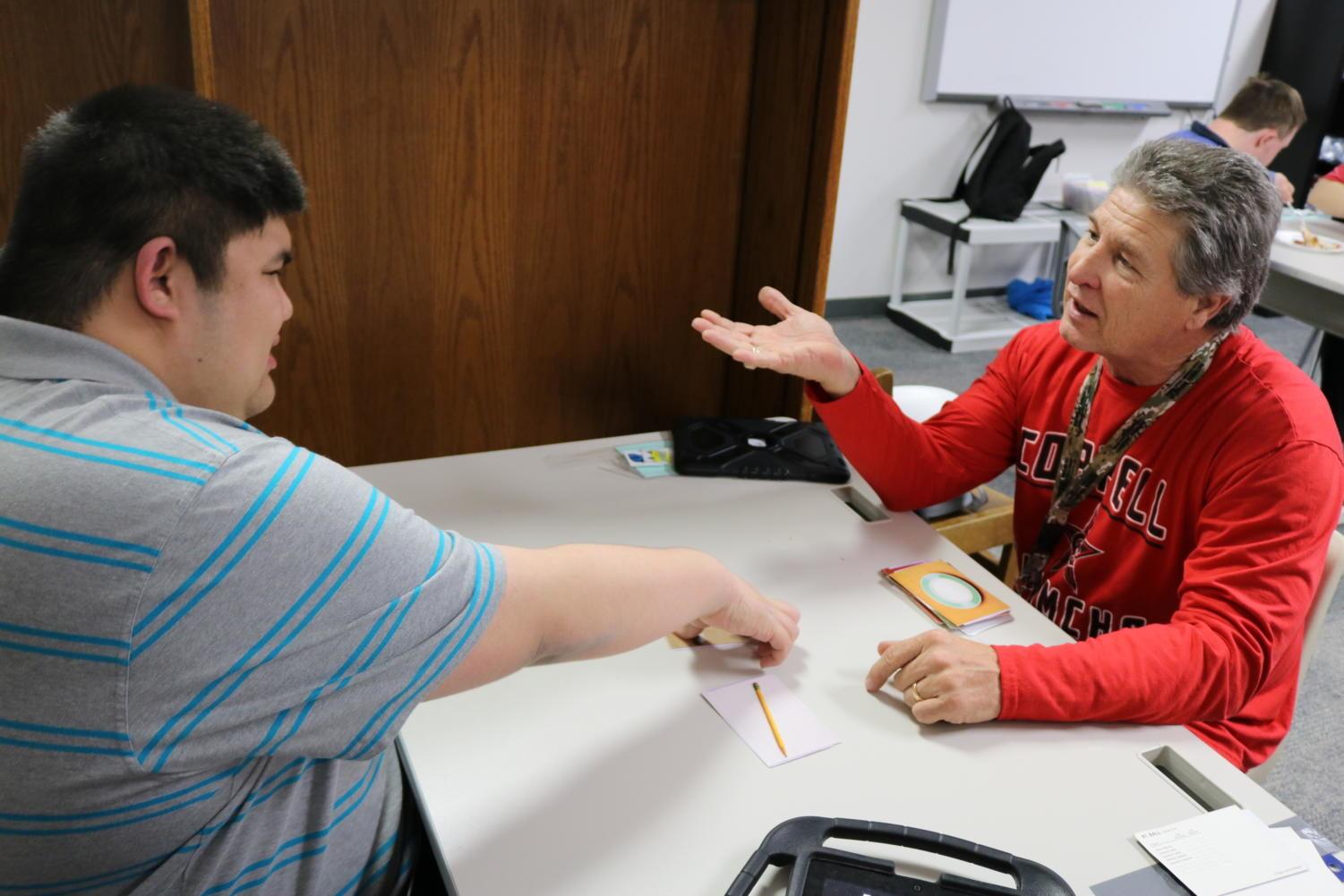 When facing new changes, some may find it difficult to adapt and carry on their regular routines. However, Special Education (SPED) teacher, Eddie Beal, has responded with flexibility and a positive outlook towards the recent special needs classroom relocation this school year.  
With relocation done last August, the special needs classroom was originally three classrooms from C hall, but is now one large classroom located in D hall. The room now has easily accessible bathrooms and a home living center, where students are able to learn comfortably in a relaxed setting.
Beal considers the relocation as an improvement from the previous rooms as students have reacted well to the change.
"It is wonderful that the district has provided us a nice facility and for them to put in money for such a small population," Beal said. "It has really come a long way."
A certified Special Olympics coach, SPED aide, teacher and former counselor, Beal is familiar of the many struggles special needs students face in both school and athletic environments. His varied background enhances his teaching in the classroom, often resorting to counseling techniques to help his students.
Coming out of his retirement in 2011, Beal returned to teaching and accepted the offer of becoming a special needs aide: an unexpected decision he did not know would become so meaningful today.
"What I thought would be a one year gig has turned into a six year gig," Beal said. "But now I love my job so much and I'm so happy."
The SPED program works with facilitating structured learning, a method where students follow consistent routines that teach a wide range of skills focusing on communication and behavior management.
Although not easy, using this method of teaching can be a rewarding experience for both students and teachers.
"Watching kids that have a pattern of maladaptive behaviors and to see them overcome it to use something more appropriate and be more successful- it's very gratifying," Beal said.
With 35 years of his life dedicated to education, Beal is no stranger to using adjustments and collaboration for the problems students would face in school settings. A former counselor at Coppell Middle School East, Beal would often help other school staff with calming down special needs students when tantrums occured.
Having taught students ranging from ninth graders to adults, Beal hopes to seamlessly carry on the transitional skills taught to students in their future careers and life.
"Most of my students are not going hold a job, or will be in a day-hab…even places that won't take people in unless they fall under certain parameters," Beal said. "But to just provide families with that support has been fantastic."
Beal also instructs his learners through Intensive Teacher Training (ITT), a program that works with positive reinforcers and eliciting verbal and behavioral responses from students.
"We build their vocabulary and help with intraverbal communication," Beal said. "It's been very rewarding."
The SPED program is one that is celebrated by aides and teachers alike.
"The best thing for me is that we have goals for the kids, for them to reach some of their goals and see progression. That's what we're here for," said SPED Aide Jay Donaldson.
The program provides an opportunity for both students and aides to learn together and build relationships.
"Being a teacher and sometimes a mom and making [the students] learn independence has been my favorite part," SPED Aide Regina Liu said.
Beal commends the district's efforts in providing a specialized place for the SPED program and looks forward to continue teaching in Coppell years to come.
"I wouldn't change a thing, " Beal said. "This is exactly where I need to be."
About the Contributors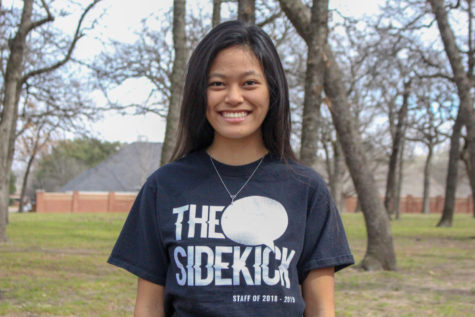 Christine Zacuai, Executive News Editor
Christine Zacuai is a senior and the Executive News Editor on The Sidekick. She is always searching for the next best pho spot and bingeing The Office....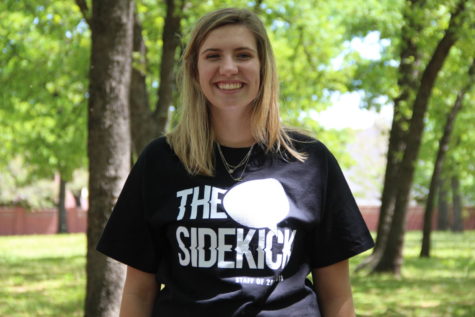 Aubrey Phillips, Staff Photographer
Aubrey Phillips is a senior and second year staffer on The Sidekick. In her free time, she enjoys spending time with friends and family, listening to music...