Growing in a new direction: Wei channels passion into comprehensive creative project
For as long as I can remember, I have been a "jack of all trades" sort of girl.
In elementary school, I took weekly requests to draw portraits of my friends and submitted pieces to local creative writing competitions. I took ballet classes and was the lead in my fifth grade winter musical – an evil body trainer who forbade Santa from milk and cookies to get him in shape – and ridiculously enough, I even played on a basketball team for a season.
Moving into middle school and high school, I sang in choirs, acted in plays, competed at speech tournaments, bought a guitar, learned how to tap dance, wrote poetry and short stories, picked up digital art, joined The Sidekick as a journalist, then transitioned into a graphic designer, started interning at a design firm, and most recently, am in the process of learning DSLR portrait photography.
Of course, there is a certain joy in having experienced so many things at a relatively young age. My tendency to dabble in a little bit of everything has enabled me to see just how wide the world is; how many doors of possibility are laid out before me at 17.
Nearly everything I have done, I have done with sincerity, enthusiasm and passion.
But having passion in so many places means never being able to fully enter one single door. More often than not, I feel like I have one foot in 20 of them.
It means spending $200 on tap shoes, only to leave them sitting in the back of my closet after the eight-week production of "42nd Street" has ended. It means owning a bookshelf of sketchbooks, all of them filled only with pencil-sketched portraits because I never bothered taking classes to expand my mediums. It means suffering periods of doubt, then overconfidence, then doubt again when it comes to my writing.
I feel both integrated and excluded from my interests. I have had the privilege to live in so many worlds, but I often do not stay long, or I do not travel deep enough into the land. My passion feels shallow, my excitement unauthentic.
This was the largest problem I faced going into my junior year: figuring out just what it was I wanted to give my time to. I knew all too well the importance of time management and not spreading myself too thin to compromise the quality of my work.
Yet, it was difficult for me to make decisions about what to cut. I am always so afraid of closing doors and limiting myself, because I want to do everything in life.
My solution – though I hadn't recognized it as that initially – came to me in July.
Portrait was a simple thing in the summer: a platform for creatives like myself to share their work in whatever mediums. Loosely inspired by the annual creative writing competitions I entered, I wanted to carve out a space in Coppell for artists, writers and photographers alike to express themselves in the presence of like-minded individuals.
This fall, the idea has solidified into something more concrete: a magazine that would accept and feature student submissions.
Now, on the brink of winter, Portrait Publication is an almost-real, full-fledged arts magazine, complete with managing editors, features directors, business managers, photographers and graphic designers. It has become so much more than what I originally intended it to be, transforming from a simple opportunity to feature student talent to a multi-headed beast that I am miraculously heading.
This is how I choose to preserve my passions, while simultaneously narrowing my focus. In the approaching two years I have spent on the Sidekick staff, I have learned a great deal about myself, one of the most significant being that I love print publication, and the sensation of working alongside journalists and designers in a newsroom. It is a feeling I want to hold onto for the rest of my life, and it is a door I never want to close.
However, as much as I love print publication, I am not really a traditional journalist in the sense that I regularly write articles. I am a designer, and by default, an artist. Portrait, then, is a merging of two things I love the most.
Through this project, I have managed to stay close to my established passion for art and design, while also venturing into unknown territory, such as business.
I do not know what my interests suggest about my future yet – a non-traditional journalist who loves the newsroom, an artist who only draws pencil portraits – but for now, I am also OK with that.
In March, I will hopefully be holding the first printed issue of Portrait.
I am piecing together who I am and what matters most to me bit by bit, and though it is a messy, uncertain process, the byproducts that come out of self-discovery are beautiful.
I, like the jack of all trades, am on my way.
Portrait Publication is online at www.portraitpublication.com.
Follow Kelly Wei @kelllywei

Hang on for a minute...we're trying to find some more stories you might like.
About the Contributors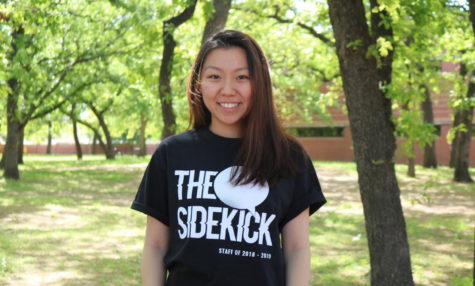 Kelly Wei, Editor-in-Chief
Kelly Wei is a senior staffer, serving her third year as Editor-in-Chief. In her free time, you can probably find her hiding out in a boba cafe with her...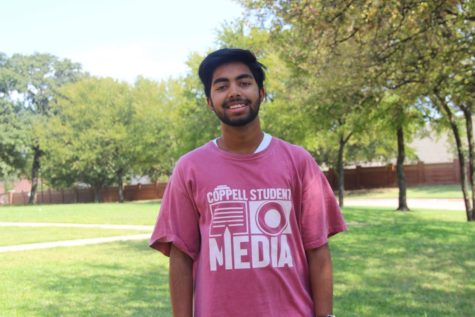 Akarsh Velagapudi, Staff Photographer
Akarsh Velagapudi is a senior and first year staffer on The Sidekick. In his free time, he enjoys discovering new technologies, taking pictures and spending...