'Reputation' review: Well worth the wait
Swift shows personal growth on sixth studio album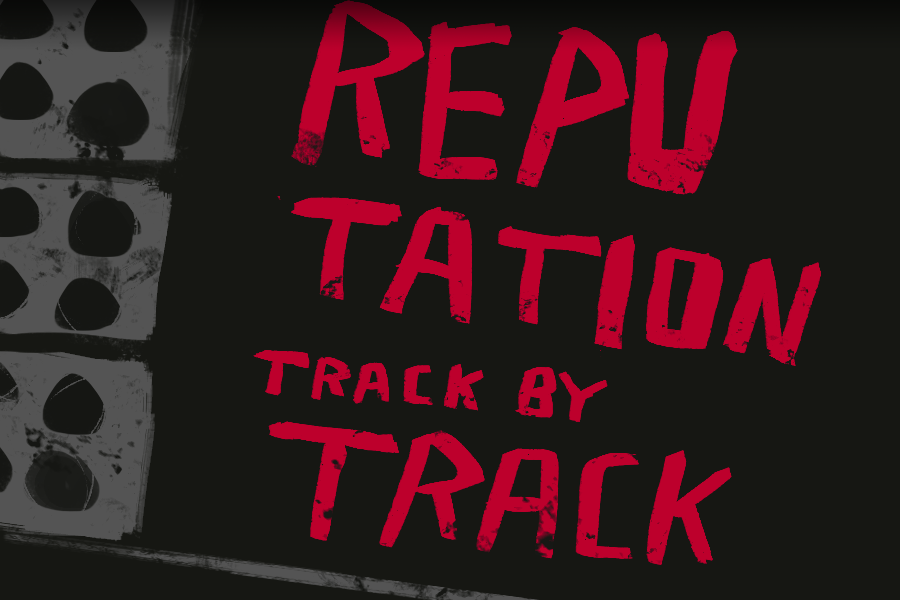 Over the years, Taylor Swift has been America's sweetheart, gaining the adoration of millions of people as she transcended the genres of country and pop music with appeal to all ages. That's why it was so surprising when, after three years' silence, Swift released "Look What You Made Me Do", a fiery, moody clapback to the criticism that has plagued her image in recent years regarding her involvement in controversies with Kanye West and high-profile ex-boyfriends Calvin Harris and Tom Hiddleston.
"Look What You Made Me Do," lead single off Taylor Swift's sixth studio album, Reputation, had people talking. It polarized fans and led many to wonder how different Reputation would be from the Swift they all know and love.
The album finally dropped on Nov. 10. After months of anticipation, how does the album fare? Does it live up to expectations? Read on to see a track-by-track review.
"…Ready For It?"
The album opens with "…Ready For It?", a bass-heavy industrial pop track that sees Swift almost rapping. The lyrics are crisp and clever, comparing a relationship to being partners in crime, a metaphor that will reappear throughout the album. The song is different than anything she has ever done, but the melodic chorus is so uniquely Swift, proving she has not lost the charm that has kept fans listening for years.
"End Game" (feat. Ed Sheeran & Future)
For a song that seemed like it would be something grand, "End Game" is surprisingly laid back and, to be honest, a little disappointing. Many parts of the song seem to blend in with each other, the chorus is nothing special and I would have liked Sheeran and Future to interact more with Swift in the song. I still enjoy "End Game", but it could have been so much more.
"I Did Something Bad"
"I Did Something Bad" continues the darker sound of Reputation, with satirical lyrics about getting even with someone who has tarnished one's image. With haunting verses reminiscent of a ticking clock and an explosive, rattling gunshot-laced chorus, "I Did Something Bad" is downright unforgettable.
"Don't Blame Me"
This mid-tempo track sees Swift exploring gospel-style music for the first time, and pulling it off perfectly. "Don't Blame Me" is about a love intense and addicting, and the song is just as addicting. Swift's vocals are soulful and more confident than ever, making "Don't Blame Me" an instant album standout.
"
My reputation's never been worse, so you must like me for me…"
— Delicate
"Delicate"
While the previous four songs see Swift pursuing a darker, more aggressive style, "Delicate" is an intimate, subdued club jam. In "Delicate," Swift utilizes distorted vocals—another trend that will reappear throughout the album—to convey a less confident, more vulnerable side of herself; still, the song fits perfectly into the album.
"Look What You Made Me Do"
Fans deterred by the unfamiliar sound of "Look What You Made Me Do", a sizzling dance track with a chorus spoken over a dry bassline, may find it makes more sense in the context of the album. As for me, I have loved this cynical track from first listen. It is probably one of the catchiest songs I have ever heard.
"So It Goes…"
The first time I heard "So It Goes…", it sounded like filler. The lyrics are obviously trying to convey Swift's new "bad girl" image, but the song was so forgettable that I honestly just got distracted and stopped paying attention. Eventually, like every song on the album, it grew on me big time. It's still my least favorite, but I at least remember how it goes now.
"Gorgeous"
In "Gorgeous," Swift has fallen in love, which is unfortunate, because she is already in a relationship. "I'm so furious at you for making me feel this way," she laments over layers of bubbling synths. The lyrics in "Gorgeous" are some of the most shallow on the album, but the song is extremely catchy nonetheless.
"Getaway Car"
This is perhaps one of the saddest and deepest songs Swift has ever made. In "Getaway Car", Swift compares a relationship destined for failure with criminals in an escape car. The lyrics are sung over 80s-inspired, dreamlike instrumentals. With an amazing key change in the bridge and a beautiful outro, "Getaway Car" may be my favorite song on the album.
"King of My Heart"
This song is all over the place, in a good way. The verses are soft and sweet, the pre-chorus is funky and catchy, and the chorus is contained of solely distorted vocals. It shouldn't work, but it does; if nothing else, "King of My Heart", a love song from the perspective of someone who used to convince herself she would never fall in love, is simply one of the most interesting songs on Reputation.
"Dancing With Our Hands Tied"
Though it took a while to grow on me, I now think "Dancing With Our Hands Tied" has some of the best production on Reputation. The verses are zippy but the chorus switches things up, with lyrics sung over a popping and fizzing bassline. Swift sings about her belief that it is impossible to date her because of her fame, which is sad, but at the same time, the song has a great beat.
"Dress"
In "Dress," a dreamy slow jam, Swift is at her most suggestive. The chorus is sung in a breathy falsetto with 80s-esque instrumentals, while the pre-chorus is sung in a lower register over a thumping trap beat. "Dress" is like a calm, deep breath after a run of so many upbeat songs.
"This Is Why We Can't Have Nice Things"
Track 13 is a theatrical, fist-pumping track with a chorus you can sing at the top of your lungs. It's catchy and upbeat, with childish, hilariously condescending lyrics that again make fun of Swift's reputation. "This Is Why We Can't Have Nice Things" is one of my top favorite songs on the album.
"
My castle crumbled overnight, I brought a knife to a gunfight."
— Call It What You Want
"Call It What You Want"
If you miss the old Taylor, "Call It What You Want" may be just the song for you. It's a starry-eyed mid-tempo song about finding true love, and another one of my favorites on Reputation. When I listen to this song, I imagine winter in the air and soft snow falling on the ground: calm and peaceful, pure happiness.
"New Year's Day"
The final track on Reputation, "New Year's Day" is a heartfelt ballad sung over a muted piano. Lyrically, Swift just wants to know that her lover will stay with her for better or worse. I enjoy the song; my only complaint is that it gets a little repetitive. Nonetheless, "New Year's Day" is a beautiful conclusion to an amazing album.
Follow Anthony on Twitter @anthony_SK2017
About the Contributors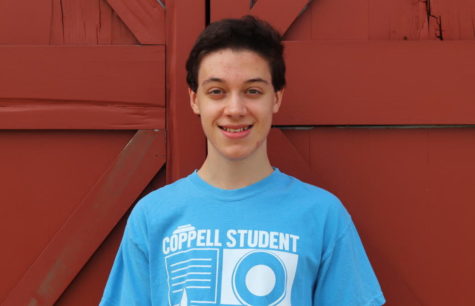 Anthony Cesario, Executive Editor-in-Chief
Anthony Cesario is a senior and the Editor-in-Chief of The Sidekick. When he isn't keeping up to date with all things music related, he enjoys exploring...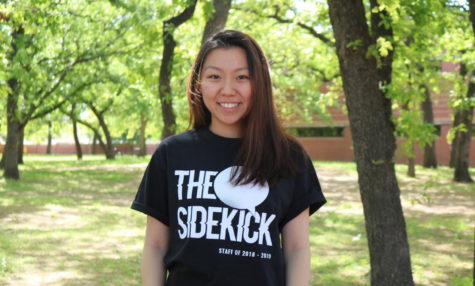 Kelly Wei, Editor-in-Chief
Kelly Wei is a senior staffer, serving her third year as Editor-in-Chief. In her free time, you can probably find her hiding out in a boba cafe with her...